Prostitution is legal in Argentina so there are quite a few options for you on your trip there. Finding girls for sex in Buenos Aires won't be hard and there are multiple ways to do it.
While prostitution is legal streetwalkers are not allowed to sell their bodies near a school, church, or residence so that means there are only a few places where they can ply their trade.
The police do a pretty good job of keeping the street prostitutes off the normal path so they have to be careful and so do you.  That is why meeting hookers online is becoming more popular.
Much of the prostitution is done inside of strip clubs, brothels, and massage parlors. You can find these strip clubs all over the place and they can be a lot of fun.
The brothels and erotic massage parlors in Buenos Aires are also a great time and are pretty much one in the same. If walk past a massage parlor there's a good chance we'll get a happy ending and the girl might be very sexy.
This city has some of the best nightlife in Latin America, but as far as mongering goes it is lacking.
Street Prostitutes in Buenos Aires
While there are not that many street prostitutes in Buenos Aires anymore there are still a few street corners where you can find them walking around at night. You need to be careful because while prostitution is legal you still have to be on your toes when dealing with hookers.
Here are some of the main areas where you can find them at night. You can head over to Barrio Norte along Marcelo T. Alvear and Avenu Santa Fe, Nunez on Avenue del Libertador around Ibera, and around Flores on Bolivia and Bacacay.
You are probably better off meeting hookers online. Bairesgirls is a good escort site, but you can find many others by Googling 'escorts in Buenos Aires' or 'prostitutes in Buenos Aires.'
Prostitute Bars In Buenos Aires
Head to these prostitute bars in Buenos Aires for sex and you probably won't be disappointed.  They are the most highly recommended places in town, but you need to remember that they are very late night places so don't head to them before midnight.
Cocodrillo is one of the more popular places.  There is a 250 cover charge and then you will pay roughly 1200-1500 for an hour with the girl.
Other similarly priced places would be Hippo, Keep, and 977.  You can also try Hook where drinks cost 250, ladies drinks cost 350, and girls generally ask for 2k and a threesome can be had for 3k.
Best Strip Clubs in Buenos Aires
There are many great strip clubs in Buenos Aires where sexy Latin girls from all over South America come to work. There are many wealthy expats living in Buenos Aires making it a very affluent city and wherever there is money there will be sexy girls dancing trying to get that money.
That means you will have sexy Colombian girls, sexy Brazilian girls, sexy Chilean girls, and of course many sexy Argentinians.
With such great ethnic diversity you will see all sorts of beautiful women inside. Some of them are more like brothels than strip clubs and you will be able to have sex with the girls in the back room or in a hotel room.
There are many brothels in Buenos Aires and some of them are staffed by a very beautiful woman. You may need to pay $20-$30 just to enter and always make sure you ask how much a drink is for a girl before you buy it. If you want to have sex with strippers in Buenos Aires it may cost as much as $200 for a few hours.
If you want to visit one the most highly recommended are:
Paradise at Avenue Corrientes 827
Tributo at Chacabuco 166
Madaho's near the Recoleta Cemetary on Vicente Lopez and Pelvis on Sarmiento
1743 which is a real strip club with no sex available
Erotic Massage in Buenos Aires
Just like in the rest of the world sex massage is becoming very popular in Argentina. That means it is very easy to find an erotic massage parlor and you can enjoy your time with a very beautiful looking girl.
Finding a happy ending massage in Buenos Aires is quite easy and you usually will know that one will be available the second you walk through the door. There are a few well-known erotic massage parlors like:
Armony Spa Cerrito 466
Colegiales Cespedes 2964
Magic Hands at Cordoba 1364 in Bario Norte
Magic Hands in Cabildo 2134
Belgrano Brisa Massage in Esmeralda 847 in San Nicolas
Top Massage M T Alvear at Suipacha in San Nicolas
You can give those a shot, however the most recommended sex massage spa in Buenos Aires is Barbaras Spa.  It is located on Av Cardoba 1111, Piso 3.
The price will be 1000 all in.  If you were looking for sexy Asian girls at the erotic massage parlors that will be very hard to come by.
Good Luck Finding Girls For Sex in Buenos Aires
While nightlife in Buenos Aires may not make it a major sex tourism destination like Brazil or Columbia there are still many ways to find what you are looking for. You can also try dating girls on Latin American Cupid.
We wrote a longer post on how to meet single girls in Buenos Aires but it mostly centered around online dating.  Latin American Cupid is the top online dating site in Argentina and will be the easiest and quickest way for you to contact many girls.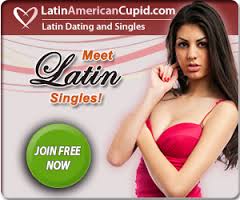 If you are having trouble finding sex in Buenos Aires and are not satisfied with the current prostitution scene then check out these better cities for hookers in Latin America. This eBook breaks down some better places in the world to meet easy girls, some pros and some non pros.