Finding Girls For Sex in Costa Rica
The two main cities to find girls for sex in Costa Rica are San Jose and Jaco. If you are only interested in girls then San Jose is a much better option, however if you are looking for a nice beach and a relaxing vacation with some girls on the side then give Jaco a shot.
Since Jaco is a tourist destination the prices will be higher and the girls can be quite mercenary. Actually overall the girls offering sex in Costa Rica are quite a bit more difficult to deal with then in other places, but there are some beauties around.
Prostitution is legal in Costa Rica so you don't really need to worry about getting in trouble as long as every girl you go with is 18 or older. Pimping is illegal but for the most part there are not many street prostitutes in Costa Rica and most of the girls hang out at the main pick up spots.
There are some good erotic sex massage parlors in Costa Rica but they can be a bit difficult to find if you aren't a local. Some of the cabbies in town can be a bit shady so ask them at your own risk.
If you are having trouble meeting hookers in Costa Rica try and use dating apps or Facebook.
Finding Prostitutes in San Jose, Costa Rica
If you are looking for prostitutes in San Jose then you want to locate yourself in or near Gringo Gulch. This is the main area where all of the working girls congregate and you will want to be close to the action.
The hookers in San Jose hang out at the the hotel bars in this area and that is the easiest place to find them. Some of the best prostitute bars are:
The Hotel Del Rey is probably the main spot in San Jose for prostitutes and could be your base of operations. Key Largo is right across the street and might be the second best place in the city.
There is also a casino at the Del Ray open 24/7 so you can find sexy Latinas all the time here.
These girls will generally be starting the negotiations at $100 for short time but you can negotiate with most down to $50-$80. Many girls in Costa Rica may charge more for things like a blowjob with the sex, so if you want that or anything kinkier bring it up ahead of time.
While there are not many female prostitutes on the streets if you are looking for ladyboys in San Jose, Costa Rica you will find many walking the streets of Gringo Gulch.  Meeting hookers online is really easy as well.
Finding Erotic Massage Parlors in San Jose
There are erotic massage parlors in San Jose all around Gringo Gulch. Some are staffed by very sexy Latinas and you will get the special attention you desire.
It is actually much easier to find a happy ending massage in San Jose then it is to find a legit one. Don't expect to get a world class massage, but the ending should set you up nicely.
Prices for everything should end up in the $40-$60 range after the house fee and tip. There is no reason to even mention exact names because they are all over the place and are legal so you don't have to worry about rip offs.
Since the staff changes all the time at places like this you should just take a walk around Gringo Gulch and pick the cutest girl that you see. It won't be hard to find something you like.
One well known brothel in San Jose that you could try is The Green Palace in Barrio Amon.
Best Strip Clubs in San Jose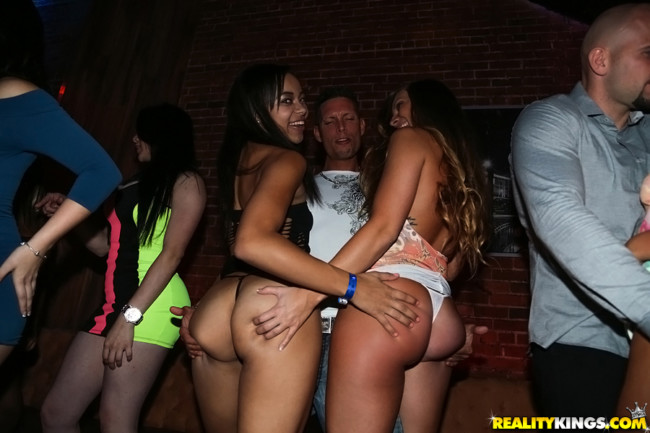 There are many strip clubs in San Jose and quite a few are effectively brothels. There are some very sexy girls so you can have a great time, but you need to be careful.
Strip clubs all over the world look to rip off customers when they get too drunk and that is no different here. Try to pay for everything as you buy it and don't run up a tab. Make sure you know prices of things before you buy.
A few of the best strip clubs that are more like brothels in San Jose are Pantera Rosa around Calle 9 and Avenida 16. They don't always have the hottest lineups but you can get cheap sex in the back rooms here.
Tango India is kind of far away but it is thought to have some of the hottest girls in town. The prices are high for everything but you can find some very sexy dancers. It is located near Best Western Irazu.
Alcasar located at Calle Central and Ave 7 is another place where on site action can sometimes go down in the $40-$75 range.
The strip clubs and brothels in San Jose can be a lot of fun but you have a much higher chance of getting ripped off in them then you do with the prostitutes in Gringo Gulch.
Finding Prostitutes in Jaco, Costa Rica
The scene in Jaco is much like the scene in San Jose. There are not many street prostitutes in Jaco and most of the action is done at the hotel bar or pool.
There is one main strip where almost all of the action goes down. The main spot to find hookers in Jaco is at The Cocal Hotel and Casino. There is a really nice pool bar out back that leads to the beach where the girls hang out.
They will be there from early afternoon until around midnight when the bar closes and then they will head to the discos nearby. In most parts of the world you can get a better price really late at night when the girls are running out of time to earn money.
With these girls that isn't the case and many will raise their prices at the after hours spots. Overall hookers in Jaco usually start the negotiation at $150 but many will go down to $100 or $80. If a girl won't budge below $150 move on to the next.
There are lots of bars and discos near The Cocal and The Loft is the main disco for late night action. The Monkey Bar and Orange Disco are two other spots where the hookers go after The Cocal closes.
The Cadillac Hotel has a bar where many prostitutes gather as well and you may get cheaper prices here but the girls are unlikely to be as hot.  Try and meet hookers online in Jaco if you aren't liking the scene in these spots, or use Latin American Cupid to meet non pros.
We also wrote a lengthy post on where to meet girls in Jaco that aren't hookers.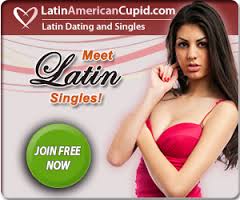 Erotic Massage in Jaco
There are quite a few erotic massage parlors in Jaco located on and around the strip near the Cocal. Sometimes the girls here will not give a customer a happy ending the first time he visits so you may not want to try.
You can always negotiate for a happy ending ahead of time before the massage starts but don't pay up front for it. At these places the massage skills are generally low but if you do get a happy ending massage in Jaco the ending should be quite nice.
These are easy to spot so just walk the strip and if a pretty girl offers you a massage give it a go.
Strip Clubs in Jaco
There really is not a very big strip club scene in Jaco so you should try and do that part of your vacation in Costa Rica in San Jose. Remember that many strip clubs are 'clip joints' so if a taxi tries to talk you into one be careful.
Overall when in Jaco you are best off going with the girls working at the Cocal or maybe finding a happy ending massage. Try strip clubs in other cities.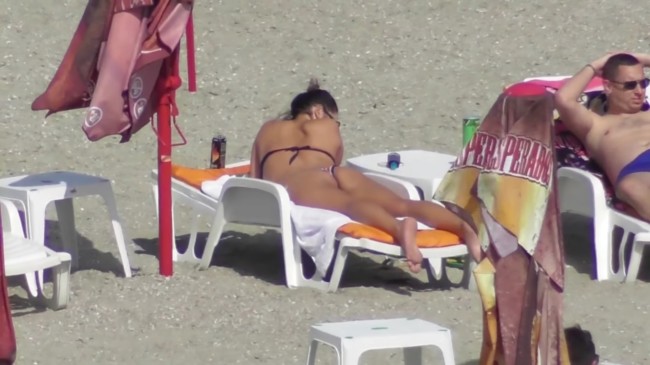 Summing Up The Costa Rica Sex Scene
Finding girls for sex in Costa Rica is not hard but it is not the greatest place to monger. Actually it has its pluses and minuses. The positives are that many sexy Latinas from lots of countries move to San Jose and Jaco giving both cities nice diversity.
On the other hand the prices are quite high for Latin American standards and the girls are not as easy to deal with. There are better places to go for a mongering vacation like Medellin or Sosua, but if you want to tour around Latin America sampling all the 'local flavors' you will still have lots of fun in Costa Rica.
While it isn't an easy place to meet girls that aren't hookers if you want to try that out here is a post about dating in San Jose.  You don't have much 'foreigner value' but if you put in effort you can make it happen.
If you are going to try and find sex in Costa Rica buying that cheap eBook would probably be a good idea. For the cost of 1 drink at a bar you can learn many tips and tricks to make your single guy vacation in Costa Rica go much smoother and probably save you a lot more money than the cost.
For a breakdown of the entire Latin American nightlife scene you can try this eBook as well. Good luck finding girls for sex in Costa Rica!
(Editors note: if you found this page by searching for El mejor nightclub de Costa Rica…Encontrar putas/prostitutas en la ciudad de Costa Rica…Damas de compañía en Costa Rica Masaje erótico/ Masaje con final felíz, garota in Costa Rica, prive in Costa Rica sorry but we do not speak Spanish.)