Finding Girls For Sex in Frankfurt, Germany
Finding girls for sex in Frankfurt is about as hard as finding the subway station. No really, if you can find the subway you can find the prostitutes.
The red light district in Frankfurt is one of the best in the world, comparable to what you will find in Amsterdam's red light district. The women can be gorgeous and the prices are very cheap, even cheaper than Amsterdam.
The Bahnhofsviertel red light district is a place that every man should try to visit at least once in his life. You will be shocked and amazed at how much fun you can have there.
There are many strip clubs in Frankfurt as well but they really are not a good place to visit. They are famous for the bait and switch where you will end up thinking you are buying a cheap drink for a girl and instead paying exorbitant amounts.
They will then force you to pay or call the police and there will be nothing you can do but end up paying or getting a beat down. As a tourist you are much better off avoiding these places just as most expats in Frankfurt do. With so much better nightlife in Frankfurt its not a big deal.
There are erotic massage parlors in Frankfurt but they also can be hit and miss. You might end up paying far more for a less attractive girl there than you could get at the Bahnhofsviertel red light district.
You can also find street prostitutes hanging out around the Bahnhofsviertel red light district and in the tolerance zone which we will get to soon.
The Frankfurt Bahnhofsviertel Red Light District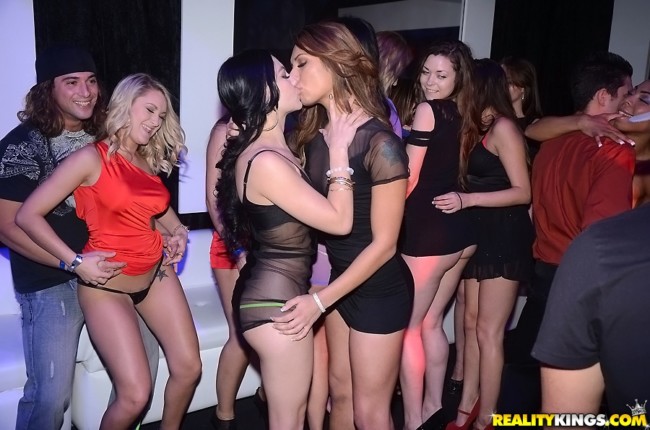 Without a doubt the best place to find girls for sex in Frankfurt is at the Bahnhofsviertel red light district. This is the easiest, safest, and most reliable way to go about your business. You will walk around and notice a sexy girl inside of a room and if she is hot and the door is open go in and negotiate a price.
Many girls will go for between 25 Euros and 70 Euros for a quick bang but the prices are always negotiable. If you are an expat or repeat customer you might start to get a little better price, tourists will get charged more.
One of the downsides to these is that the sex can be very mechanical, you even need to negotiate things like position changes or else the girl may just lay there on her back the whole time. Don't expect a bbbj, any blowjob will be with a condom.
Just be a friendly person and treat her like a normal human being with a big smile on your face and you should be able to get the things you want like multiple positions etc. but you might have to pay a bit extra for them.
You can also pay more for extra time with the girl if she is willing to go for it so you can negotiate for number of rounds or for a total time you want to stay. During peak time like weekend nights you may have to pay more, where as on a Monday afternoon you might be able to get a cheaper rate.
These are definitely the best place to find hookers in Frankfurt and where most of your time should be spent. If you are shy to head to a red light district you can always try meeting hookers online, or meet non pros on International Cupid.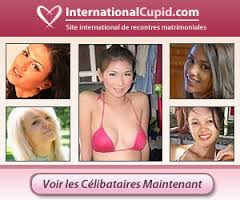 Finding Street Prostitutes in Frankfurt
If you are looking for street prostitutes in Frankfurt there are two main places to find them but one of them is illegal. If you look near the Bahnhofsviertel red light district there will be many street hookers there but it is illegal to pick them up.
You probably won't get in trouble but there is a possibility. However, if you are looking for a safe place to do this there is a tolerance zone where street prostitution is legal located just north of the Frankfurt Fair around the area of Theodor, Heuss, and Allee streets.
This is where street prostitution is legal and there will be many hookers there to choose from. Overall you are probably better off at the many brothels in the red light district. But taking a stroll through the tolerance zone could lead to you finding a hidden gem.
You can try to meet hookers online using various dating apps like Tinder.
Don't Bother With The Strip Clubs in Frankfurt
Strip clubs in Frankfurt should probably be avoided particularly if you are a tourist and new in town. Unless you know a strip club in Frankfurt is legitimate there's a decent chance that you will get ripped off.
Many of these places only exist to try and scam tourists. If a guy or a sexy girl on the street are trying to invite you into their club and show you to a private booth you should get up and walk away immediately.
What will happen is the girl will join you again and ask you to buy her a drink and you will end up buying a very expensive drink for her without knowing it. There will be nothing you can do about it except for pay the bill, not even the police will save you because they will have a fake menu and tell the police that you ordered the drink off of that and at that point it is their word against yours and you will lose.
Here are a few strip clubs in Frankfurt that you could probably make it out alive but overall it is not advisable to visit them particularly if already really drunk.
If you are adventurous and want to test if we are right or not you can try out Golden Gate Table Dance Club, Pure Platinum, and Solid Gold Frankfurt.
You very well may be able to visit a back room with one of these girls but it will cost way more than at a brothel in Bahnhofsviertel. The Frankfurt nightlife is great but not because of the strip clubs.
Best FKK Clubs in Frankfurt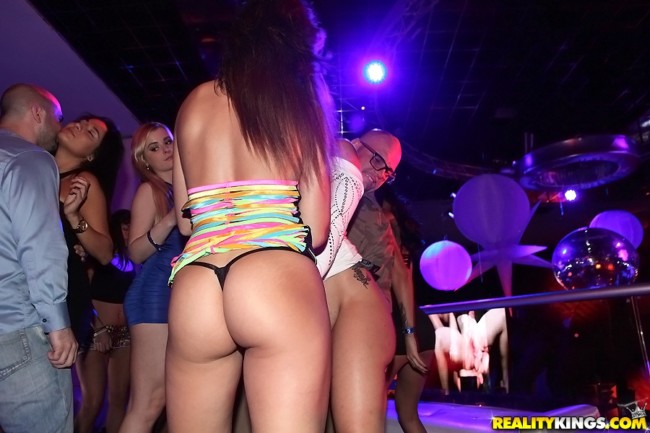 If you want a higher end brothel and to do more than the window shopping that is found at Bahnhofsviertel then you may want to try an FKK. You will  have to pay a cover (that may cost as much as a quick bang in Bahnhofsviertel) and then pay the girl on top of that.
There may or may not be a sauna where you can relax before or after your fun. There will be many sexy naked ladies around and you can take any of them to a private room.
Prices at an FKK may vary, but expect to pay a 20-80 Euro cover charge and then generally pay 50 for a quick 30 minute standard sex session.  Anal sex, threesomes, or other kinky things will cost extra.  You can have as much sex in a Frankfurt FKK as you can afford.
You generally will get free drinks and maybe food as well. Some have even been known to do all you eat, drink and bang deals for 99 Euro. Some of the most famous FKK's in Frankfurt are The Palace, FKK- Oase, Saunawerk, and FKK Sauna Club Mainhattan.
Erotic Massage Parlors in Frankfurt
You can also find many options for erotic massage parlors in Frankfurt but once again the prices are going to be quite a bit more than you would pay in the red light district. It may be 100-300 Euros for a massage whereas you can get the same end game for 30 Euros in the red light district or be pampered in an FKK for less as well.
Don't ever trust a guy on the street trying to invite you into a erotic massage parlor or you might end up getting ripped off like at the strip club. Sadly if you were looking for a happy ending massage in Frankfurt you are probably going to be better off skipping it and going with the FKK's if you want this sort of experience.
You could try Velvet Massage Studio or Anjama but prices for a happy ending really are not worth it with so many other great nightlife options around.
Have Fun Finding Girls For Sex in Frankfurt
Frankfurt really is one of the best sex vacation destinations in Europe if not all of the world. The brothels are a wonderful place where you can find many beautiful ladies for a very fair price.
It is very convenient and even a first-timer should probably be able to handle it as long as they don't get too drunk and end up in the wrong strip club on the street.
Stick to the easy and safe way meeting girls in the red light district in the rooms they are renting out, and make sure you avoid the rip-off strip clubs while you are there.
You may want to try to meet girls online in Frankfurt on International Cupid.  The value in Frankfurt nightlife comes from the 'window shopping' in Bahnhofsviertel or the great FKK's.
Have fun finding girls for sex in Frankfurt.  This eBook breaks down other good places for a single guy to travel and meet easy girls.
(Editors note, if you found this page searching for: suche nach prostituierten in Frankfurt, besten strip-clubs in Frankfurt, erotische massage in Frankfurt, besten sex-clubs in Frankfurt, sorry but we do not speak German. Have fun finding girls for sex in Frankfurt!)