Finding Girls For Sex in Jakarta, Indonesia
Many guys fly to Southeast Asia for vacations but they mostly hit up the same places. Thailand and the Philippines are the main two, but they definitely are not the only ones.
You can find girls for sex in Jakarta just as easily, though things are done a bit different here. The Jakarta sex clubs are probably the best 'girly bars' in all of Southeast Asia.
If you go then that is where you should be spending the majority of your time (and money) when looking for girls for sex. Some of them can be quite cheap, others can be very expensive. You can find hot girls at any of them, hotter then most girly bars around Southeast Asia.
That is one of the main pluses when it comes to nightlife, but on the downside finding hot freelance prostitutes is harder. There really is only one main tourist and expat nightlife area where there are freelancers and it is not very good.
You will definitely find hotter girls at the sex clubs, and the freelancers will charge to much. The other positive is that there are not many expats in Jakarta so you can use the dating sites like Indonesian Cupid to find regular girls that may want to experiment with a foreigner pretty easily.
Meeting hookers online is a good way to find some freelancers if you don't want to be bothered with 'dating' or are looking for cheap sex.   Apps like Tinder and Skout are flooded with them.
Lets dive deeper into the best part about the Jakarta nightlife and that means we start with the sex clubs. For a point of reference at the time of writing this 1.3 million rupiah is roughly $100.
The Jakarta Sex Clubs Are Awesome
The sex clubs are without a doubt the best nightlife in Jakarta so plan on spending a lot of time there. They all have a pretty similar set up though the prices can definitely vary from club to club.
They are generally at hotels and some of them will offer a sauna, pool, or gym. Lots of Asian guys love the whole sauna and then get a girl experience, where as expats generally skip all that.
You will walk in and get an electronic wristband and everything you buy will get charged onto that. At the more expensive clubs there may be a cover of around 130k rupiah, where as at the cheaper ones you generally have a 50k rupiah minimum you must spend, so for under $4 you can go in and survey the scene.
You will pay for everything at the end, unless you take a girl to the back room then you pay for that up front and it doesn't go on your wristband. When you walk in you will probably be swarmed by a few middle aged women in professional attire.
This is because the way these clubs are set up is there are groups of a dozen or so girls that each where the same color. Each group has their own mamasan (manager) and she will try to push one of her girls on you.
They can be very aggressive and until you choose a girl expect to constantly have girls coming up to you or mamasans asking what you want. Even if you say you are just looking to sit and drink don't expect them to stop.
There will be some girls dancing on stage, some of them have multiple stages. Sometimes they will be topless, other times they will be dressed scantily. The dancers are the most expensive girls in the place, the girls in the sexy dresses being funneled to you by the mamasans will be cheaper.
At some of the clubs the topless dancers will get replaced by a live band every 30 minutes or an hour. This makes them pretty boring to hang out in for to long so if you want to watch some titties try to plan your trips to the back rooms accordingly.
If you want a girl to sit with you for awhile you will have to buy her an overpriced ladies drink. In the cheaper clubs you can get a girl without buying her drinks, in the more expensive ones they may have a 2 ladies drink minimum, or at least try to sell you on that.
When you find a girl you like you can head to a back room with her to bang. The room is a nice clean hotel style room with a bed and glass shower. The girl will likely want to wash you off and then you head to the bed.
Condoms are mandatory and almost all of the girls will want to use one even for a blowjob, if you want an uncovered bj (or anything outside of straight sex with a condom) negotiate that up front.
After you finish up you can go back and hang out in the bar or head to the cashier and pay for your tab. The drinks are kind of expensive but not terrible by SEA girly bar standards.
The price of sex varies from club to club and the prices change frequently. The most expensive options are Malioboro and Alexis Hotel. At these two expect to pay 100k+ cover charge and around 900k for the cheapest girls.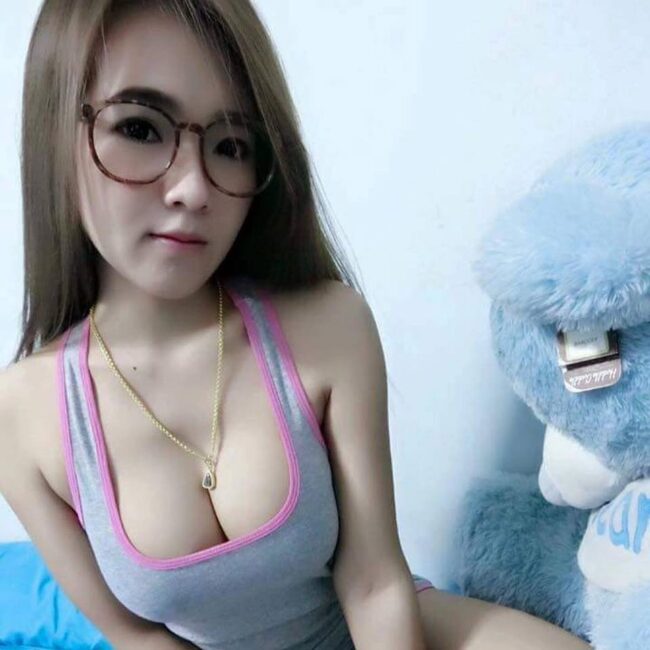 It isn't just Indonesian girls, you may see some Russian, Chinese, or Thai girls there but they will charge more than the Indonesian girls even if they aren't hotter. They might be in the 1.3 million to 2 million range.
Then Kings Cross will be about 650k for a girl, while Terminal 2 in Classic Hotel and also Travel Hotel are about 350k for a girl with a 50k minimum spend in the bar (meaning taking a girl doesn't count for that.)  Travel Hotel may have recently raised prices in the 600k range.
At the cheapest sex clubs you can head in, watch the dances, and bang a girl in the back for around $30. At the most expensive ones you could be spending upwards of $200 for 1 bang.
Overall these are some of the best places for nightlife in Southeast Asia. The girls can be very hot and you can bang them on site. Many will also have erotic massage parlors upstairs where you can find sexy girls for maybe 500k-1 million depending on the place.
The nicer ones also have quite a few levels and will have different bar areas. One might be the girly bar area while the other will be more like a night club. Malioboro has 2 areas where there are girls on stage so be sure to check out everything before you settle in.
The more expensive clubs will likely have the hotter girls overall, but even somewhere like Terminal 2 you can find an 8. There are some downsides to these places though.
They are extremely pushy and will not leave you alone. Everyone will be asking for tips if you are a foreigner, even though the locals don't tip they will have no problem in asking foreigners for one.
The mamasans will constantly be funneling girls to you which can get very annoying. And once a girl sits with you for 1 minute expect a waitress to be right there to ask you to buy her a drink.
They are very good at extracting your cash and try to do so as quickly as possible. The cheaper ones at $30ish for one bang are good value, the problem with the more expensive ones is you are paying a lot and only get 20-30 minutes before they start knocking on the door.
For $100+ you should be able to spend all night with the girl but that isn't happening. You could ask about a barfine but expect it to cost a lot.
But since these are the best nightlife in Jakarta lets end it on a positive note. You can add in a second girl and the cost won't be to much more. For instance at Terminal 2 where it is 350k for one girl you can take 2 for a total of 525k. A threesome with two sexy girls for around $40 sounds like a good deal and is a big plus for the Jakarta nightlife.
Freelance Prostitutes in Jakarta
While the sex clubs are awesome the freelance prostitute scene in Jakarta, at least as far as places to go and find them, kind of sucks. The main spot would be 'Blok M' which sounds awesome but doesn't live up to the hype.
If you read online you will hear about a place with lots of bars and a lively entertainment and nightlife area. It sounds similar to Walking Street in Angeles City but replace the girly bars with freelancer bars and restaurants.
Instead what you get at Blok M is one tiny street with a few bars that have some freelancers. On the other side of the mall (yes, a shopping mall) there are some karaoke bars where you can go pay way to much money to drink with girls.
The first time you go to Blok M you are likely to think you are in the wrong place, you aren't, that really is all there is. On top of it being small and run down the girls won't be all that attractive (on average) and the prices will be quite high.
Expect most to ask for a million rupiah or maybe 800k to start, but you might be able to get them down to 500k. Since they aren't as hot as the girls at the sex clubs there really isn't much of a point to going, but as always you never know when a hot girl might show up anywhere needing some cash.
Top Gun is the main bar here, but you may want to try out D's. Rumor has it that you can pay the dancers there to head to the back room for a bit of fun. It is the closest thing to a Jakarta blowjob bar as you are going to find.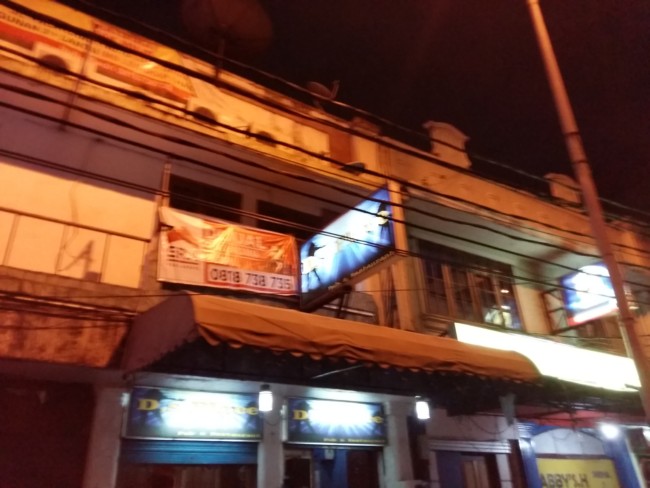 With how much of a pain in the ass it is to travel anywhere in this city, even at night, going out to Blok M may not be worth it since the girls generally aren't that hot.
If you are looking for freelancers you can meet hookers online on Indonesian Cupid or WeChat without having to travel. Or head to the best nightclubs in Jakarta to try to pull non pro girls, there will probably be some hookers in them also.
Erotic Massage Parlors in Jakarta
The pickings are pretty slim when it comes to erotic massage parlors in Jakarta. You should either not do them at all, or spend a decent chunk of change at the nice hotels that have the sex clubs.
At Malioboro or Alexis Spa you can get a massage with a happy ending from a very sexy girl but it will likely cost you at least $100. That is a whole lot of money to get 1 nut off in Asia, but at least the girl will be really hot.
You might be able to find cheaper options at some of the other hotels around, but those two are your best bet. There are women of different ethnicity's and the Indonesian girls will always be the cheapest.
Outside of that there might be some rub and tugs around but this is not a good country for a sex massage like Thailand and Vietnam are. Here you either need to go big with a hot girl at a swanky sex club, or forget about a massage and try to meet girls online instead.
Online Dating in Jakarta
While we have already said that the Philippines is the best country in the world for online dating Indonesia gives it a run for its money. Since the Pinays speak better English Phils still wins, but its close.
Many expats living in Jakarta won't even bother with the sex clubs or freelancers. Hop on Indonesian Cupid and Asian Dating and you will have your nightlife fully booked.
It is super easy to find dates and girls here are really horny just like the Pinays. If you have never tried online dating with Asian girls you should check out this book for tips on how to easily get them into bed.
If you are on a short trip the sex clubs might be a better option because they are a sure thing, and the girls on Tinder are a bit flakier then the ones on Indonesian Cupid. You may want to get contacts on Cupid and if they flake then head to a sex club.
If you are going to become a Jakarta expat then it won't take long before you have so many contacts built up through online dating that you will forget about the sex clubs. Well, they are probably to awesome to forget about, but you won't have the need for them.
WeChat and Indonesian Cupid are both good ways to find freelancers as well.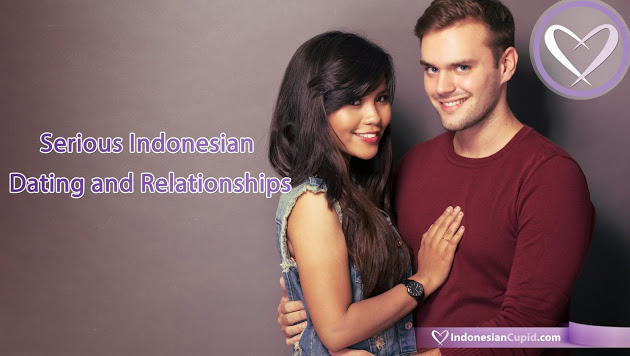 Have Fun Enjoying the Nightlife in Jakarta
The nightlife in Jakarta is different then in other cities around Southeast Asia. In somewhere like Bangkok, Pattaya or Angeles City you can get dropped off in one spot and have lots of options within walking distance.
In Jakarta it isn't like that. The sex clubs are all mostly in the northern part of the city and while a few of them are close overall they are pretty spread out.
Blok M is quite far from them, and overall there is no sexpat area in Jakarta like you find in most SEA cities. Online dating is so easy that you almost don't even need to use the sex clubs, but the sex clubs are so awesome you probably will still want to anyways.
Either way it is impossible to not have fun in this city. Set up some dates online and if they fall through head to the sex clubs. To read about other good places for a guy to visit in this part of the world check out this eBook guide.
Good luck finding girls for sex in Jakarta.