Finding Girls For Sex in Las Vegas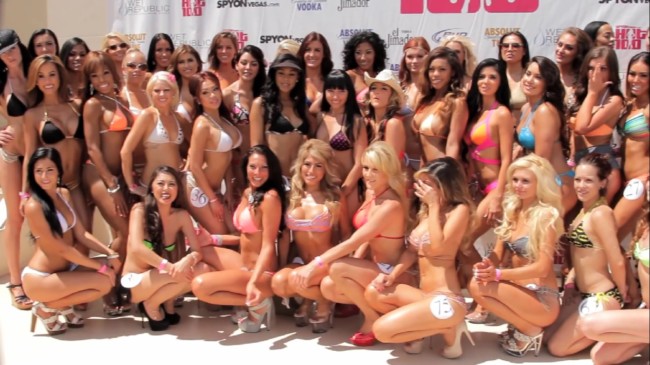 Everyone loves to go to party in the world famous nightlife here and many guys go to try and find girls for sex in Las Vegas. There are many ways to go about this and all of them will be pretty costly.
You can try to find girls in nightclubs by hooking up with other tourists, but often those girls that look like tourists will just be undercover hookers. You can pick up streetwalking prostitutes on the Las Vegas strip or in the casinos.
You could head to one of the brothels in Nevada, or get one of the little cards on the strip with pictures of girls for sex and call the number. The price of sex in Vegas is high because they know guys will pay it.
You also have to be really careful that you don't get ripped off or drugged. Anywhere tourists go sharks will follow and try to take advantage of them. Hopefully some of the tips here can help you out.
You can try to meet hookers online in Las Vegas but that can always be a bit risky.  Lets start with some warnings and get them out of the way first.
The Cards With Pictures of Hot Girls
Avoid these cards and flyers because they are not as they appear. They are the classic bait and switch scheme that has been going on in the prostitution trade for thousands of years.
Entice a guy with a picture of a very sexy girl and say she will show up at his door, then when he opens the door its a different girl. Of course the other girl that shows up is not near as attractive.
The way these cards work is you will call a number and talk to what is effectively a call center that will dispatch a girl to your room. Most of these flyers and numbers end up having you contact the same call center or maybe 1 of 2 call centers in town.
They will tell you they are sending a really hot hooker to your room but they always start with the least desirable of the bunch. If you aren't satisfied you can call back and ask for a different girl with no charge.
They know that A) you are horny B) you don't really want to be rude to the girl that shows up and C) you don't want to deal with all the effort of sending girls back.
These places do have some very hot girls but they reserve them for clients they know will pay a lot of money. You may be able to get one of them if you return the first 3 or 4 girls, or if you tell them up front you will only accept the hottest, but even then…….
You will pay a set price (it varies) just for the Las Vegas escort to stay and then negotiate more for her to 'service' you and again that price varies a lot. You can negotiate how much the initial price will be over the phone and get a cheaper deal.
There are no set in stone pricing rules here but expect to pay a minimum of $150 for a blowjob (that will take some good negotiating) and maybe $200-$250 minimum for sex.
Everything including a blowjob will be done with a condom, and $150 for a condom covered blowjob is pretty ridiculous. Overall these 'flyer girls' are more hassle then they are worth.
You can't really try and negotiate for them to send their sexiest high end Las Vegas escort to your room in one breath and then follow it up for trying to get the cheapest possible price in your next.
There are definitely better options around this city, leave the flyer girls to the tourists that don't know any better. This eBook breaks down the Las Vegas nightlife in full if you are a first time visitor.
Las Vegas Casino Prostitutes that 'Trick Roll'
This is something that you really need to watch out for especially if you have money or try to appear you have money. If you are sitting at a table with lots of chips in front of you and a hooker starts hitting on you then be careful.
There are lots of hookers in Las Vegas who have no intention of actually having sex with you. They want to rob you (called trick rolling) once they get up to your room.
Many will carry some type of drug similar to roofies and slip it in your drink. Once you pass out they grab all the money and valuables you have and get out as quick as possible.
This has become a major issue in the nicest casinos on the strip. There generally aren't that many hookers in the casinos so it isn't a good hunting ground to begin with, and if one seems very eager to go with you and your big stack of chips she probably has ulterior motives.
These trick rollers know that if you get robbed you really have no action to take. You aren't going to go to the police and say your prostitute robbed you right? If they make it out of your room they know they are free and clear.
If you do want to try and find a Las Vegas prostitute in the casinos the night clubs can be a good spot if you want to wait in the long lines and pay the cover charge. Or if there is a sexy girl in a skimpy outfit sitting at a slot machine right next to a major walkway staring at you giving the eyes there is a good chance she is working.
Prostitutes On The Strip
There aren't as many streetwalking prostitutes on the Las Vegas strip as there used to be but there are still some. Generally they will be dressed very slutty, walking by themselves, and easy to spot.
One of the best places to find these hookers on the strip is on the overpasses. Particularly down by the MGM and New York New York area late at night.
There really aren't that many and pickings are slim. You may get lucky and find a good one, but don't bank on it, and many non hookers dress like sluts when going out in the Las Vegas nightlife so it can be hard to tell who is who.
Now it is better to meet Vegas hookers online on apps like Tinder than it is to pick them up off the street.
Prostitutes Off the Las Vegas Strip
There are police all over Vegas but the strip is certainly the most condensed area for cops. They do a pretty good job of keeping them off the strip, particularly the ones that look like trouble.
That means these girls have to find other streets to walk to find a customer. One of the main places these hookers in Las Vegas frequent is out by Boulder Hiway.
There are many smaller 'local' casinos out on Boulder Hiway and some hookers will be out there hoping to find a Jon. Overall though there aren't near as many streetwalkers here as TV and movies would make you believe.
Finding Prostitutes in the Las Vegas Strip Clubs
While this is never a sure thing it is probably your best chance to get your moneys worth, or at least as close to your moneys worth as is possible when looking for girls for sex in Las Vegas.
First off never believe a girl that says she will have sex with you if you take her to VIP. She is effectively trying to 'trick roll' you because once you pay for that VIP dance and she doesn't bang you what are you going to do about it?
If you cause any sort of a scene you will at the least get kicked out and possibly take a beating from security if you protest too much. In Vegas, at least at the nice strip clubs, there really is no sex in the champagne rooms.
But there are so many strippers in Las Vegas and some of them will sleep with guys for money if they think the guy is safe. Proving you are safe (and not a cop) may involve buying dances and touching her in places cops aren't allowed to touch.
Don't walk around asking every stripper at Spearmint Rhino if she will come have sex with you in your hotel room. Use discretion, be polite, and if you have been chatting with a girl for awhile then ask her. Or ask for her FB or number and negotiate through text.
You never know which girl at which club may be up for this. Lots of girls fly in from out of town and are hoping for it, others may never do anything more then dance at the club. As long as you are polite with your inquiries you shouldn't run into any problems.
One strip club that is really great for this is 'Seamless' (sometimes known as 'Deja Vu') right across from the Orleans Casino. This is billed as a 'night club/strip club' and can be a great place to find hookers in Las Vegas.
Expect to pay at least $200 for her to come to your room and probably more. The VIP dances at the strip club cost $200 for an hour, why is she going to risk potential harm going to go to a strangers room for less then that?
But that is about the same price as you will pay for one of the 'flyer girls' and when you meet a hooker at a Las Vegas strip club you actually get to see her and know she is hot before she knocks on your door.
You can even try with Spearmint Rhino girls, but they make so much in VIP dances they probably won't be up for sex unless you break the bank.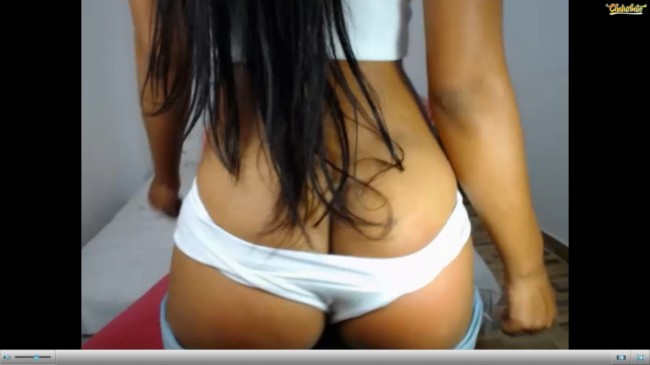 Brothels in Nevada
A lot of people don't realize that prostitution is illegal in Las Vegas and all of Clark County. The in your face flyer girl set up gets around this because you are just paying a girl to visit your room. Anything else after that is negotiated behind closed doors.
So any of the brothels in Nevada aren't actually near Las Vegas and the closest ones are about an hour away in Pahrump. The two most popular in Pahrump are the Chicken Ranch and the Love Ranch which Lamar Odom made famous.
A taxi will end up costing a lot of money to get there so you are better off calling them up and asking to get a limo, or renting a car would be even better. You should expect to pay no less than $200 once you are there and all that will get you is a very quick blowjob or handjob.
All prices at the brothels in Nevada are negotiable even if there appears to be a set menu. If you negotiate well you might be able to save some money. Most guys that go there probably end up spending close to $500.
There are other brothels in Nevada up north by Reno but they are not near Las Vegas. Pahrump is the best bet for anyone that wants to try out a brothel near Las Vegas.
Erotic Massage Parlors in Las Vegas
There are so many Asian sex massage parlors in Las Vegas that there is no reason to bother with addresses for this one. They are everywhere and they pretty much all will provide you with what you want.
Happy ending massage in Las Vegas is one of the better and easier ways to find girls. All over the city you will see signs for massage. If there is a red light near the door that is a good tip that they give a happy ending.
Depending on how much you will pay for your extra services you may be able to get more than just hand relief. Generally you have to pay between $40-$60 for the massage and then in the room you will negotiate with the girl.
She will probably start out asking $100 for a handjob but will drop the price to $50-$60. The more you pay the more you get, so if you want her to remove clothes most will ask for more money.
It was mentioned that near the Orleans Hotel Seamless strip club is a good place to find hookers. Well on the opposite side of the Orleans is a good rub n tug located next to an Irish Bar just across the street from the casino.
If you want to go for more then just a happy ending it will probably cost $150ish for a blowjob and $200-$250 for sex on top of the $40 entrance fee for the massage.
The prices for this end up getting pretty costly but at least you know what you will get and don't have to drive all the way to Pahrump. Go into any massage parlor in Las Vegas open late at night and ask to see the girls, if you find a cute one then go for it.
If you want to try to meet non pro girls use Latin American Cupid. There is a huge Latino population here and many single girls in this city might be on the site.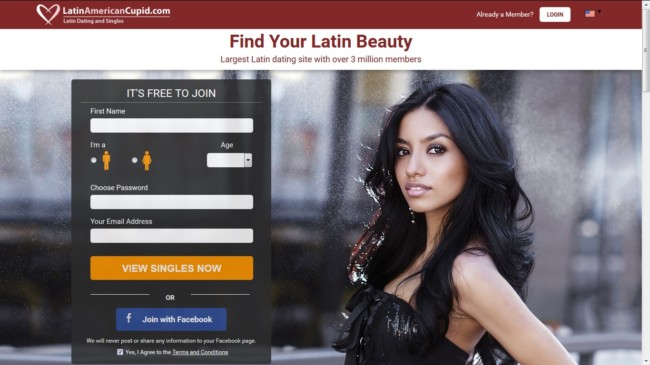 Finding Girls For Sex In Las Vegas Is Overrated
Overall Las Vegas is really not a great town for prostitution other then the fact that you can find girls for sex. But you are going to have to pay a premium for it just like you have to pay a premium for anything in a tourist attraction.
Lets quickly do the math real quick. Lets say a round trip ticket to Vegas will cost you $300 and your hotel costs you $50 a night. To make things easier lets say you stay for 6 nights so there is another $300.
Food in Vegas is pretty expensive but to make it easier we will say you will spend $100 on food which you will almost assuredly go over. Add another $100 for taxis and random expenses.
Then lets say you try and find girls for sex on 5 nights and each one costs $200 on average. Your trip has already cost you $1800 and what did you get out of it? 5 rushed sessions with hookers who want to service you as quick as possible and get out of your room as soon as they can.
We are at $1800 and that is with you not eating at nice restaurants, not going to any night clubs, strip clubs, buying any drinks, or doing anything else in the fun Las Vegas nightlife. And oh ya there is the fact that you will probably lose if you gamble also.
So you will probably really spend around $2000-$3000 on a 6 night Las Vegas vacation. Vegas is a very expensive town for a tourist and is not a good place for hookers at all.
There are many better places to go in other parts of the world, heck even flying to San Diego and going over to Tijuana would be much better. But if you are going to be there anyway hopefully something on this page can make finding girls for sex in Las Vegas a little easier for you.