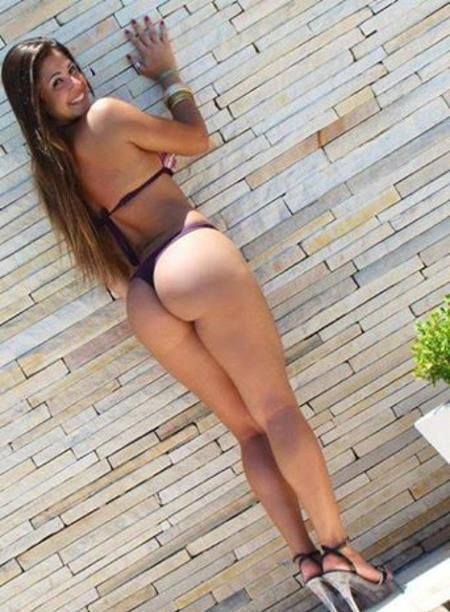 If you are looking for girls for sex in Orlando, Florida then there is one main area of the city that you need to go to. Even though Orlando is thought of as a family friendly vacation destination there are actually a lot more hookers around then you might expect.
It makes sense though, it isn't just families that travel here. There are many conventions in the area and some guys need to go there on business. Then you go tourists coming from all across the world. Maybe while mom and the kids are riding it's a small world dad is off riding something else :).
Not only are there streetwalkers around but there are also some high end escorts. You can meet hookers online on sites like Craigslist, or you can try your luck on Tinder. Be careful for stings on Craigslist.
Orlando also has a lot of strip clubs and also erotic massage parlors. This isn't a city where only kids can have a good time, there is a lot of nightlife in Orlando for adults as well.
Street Prostitutes in Orlando
Without a doubt the main place to look for street prostitutes is at the infamous Orange Blossom Trail. Also known as the OBT or just 'the trail' it is a stretch on US 441 from Sandlake Road up to HWY 50.
This is the cities dirty little secret and you can find a lot of hookers walking the street here. The prices for these girls can vary but they are pretty cheap usually. Some might do a quick blowjob in your car for $20, others may want $50 for sex.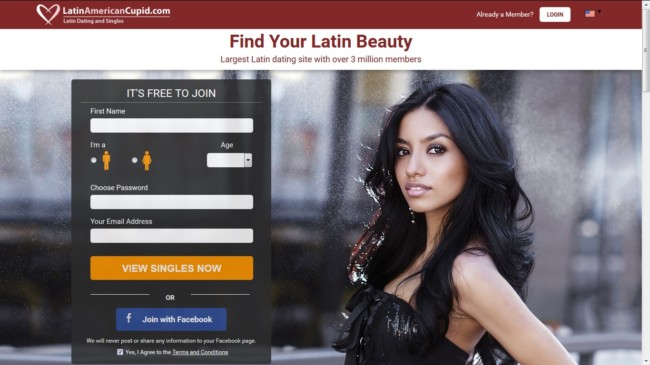 Everything is negotiable. The cops definitely know about this area and they often will do stings before busy holiday weekends to try and clean it up so tourists won't see.
Girls will also be working the side streets just off the highway. This area can be flooded with streetwalkers some nights so if you see a girl you think is hot strolling around in something sexy make her an offer.
If you are looking for cheap sex in Orlando this is the place to go. You can also go to some of the poorer neighborhoods around the city and find girls on the street corners selling their ass.
Places like the Pine Hills area or the corner of Parramore Avenue and Gore Street are other places that street hookers will congregate and make the rounds. They aren't the safest areas in the city.  If you want to avoid them just meet Orlando hookers online.
Best Strip Clubs in Orlando
As mentioned there are lots of conventions here and when single guys get out for the night they need somewhere to go. Seeing some titties sounds more fun then shaking Mickey's hand to most.
Well that void is definitely covered as there are a whole lot of strip clubs in Orlando. Hop in any taxi and ask him to take you to one and he will surely know of a spot.
Or you can just head to Stardust Lounge on E Central Boulevard, Rachel's on 8701 South Orange Avenue, or Diamond Club on 527 North Semorah Boulevard.
There are also quite a few strip clubs over on Orange Blossom Trail like Thee Dollhouse at 5570 OBT, Cleo's at 1310 OBT, and Star Men's Club at 5581 OBT. Stare at some tits and then get a $20 bj from a streetwalker waiting outside.
Erotic Massage Parlors in Orlando
The massage parlor industry is thriving all over the world and that is certainly the case here as well. If you are looking to get a happy ending then there are places all over this city for you to find one.
Any price that is listed here is only for the massage. Any 'extra services' will have to be negotiated between you and your lovely therapist. The price for a happy ending massage in Orlando is generally around $60-$80 for the massage and $60-$100 for a handjob, maybe around $100-$150 for a bj, but it is negotiable.
Sunflower Massage
9521 South Orange Blossom Trail Suite 102
Price: $70
Spa Serenity
6750 N Orange Blossom Trail Suite 5B
Price:
Total Relaxation Spa
1809 East Colonial Drive 2
Price: $85
The Best Asian Massage
1045 North John Young Parkway
Price: $70
Asian Massage and Spa
10209 East Collonial Drive
Price: $80
Cherry Blossom
32 North Bumby Avenue
Price:$80
John Young Massage
12701 South John Young Parkway
Price: $70
My Soothing Touch
5303 East Colonial Suite A
Price: $80
As you can see many of these places are located on Orange Blossom Trail, Colonial, and John Young. There are many more in those areas and all around the city.  Remember to watch the best erotic sex massage porn on Happy Tugs.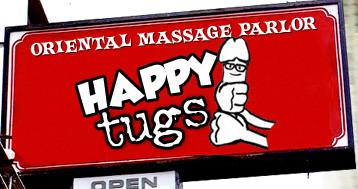 Have Fun Enjoying the Orlando Nightlife
The nightlife in Orlando can help you get away from the cartoon life you may be spending in the day with your family. You can only take so many kids rides before you need to have some real fun.
There are many street hookers, strip clubs, and erotic massage parlors here. Finding girls for sex in Orlando is a whole lot easier then you may have imagined.  If you want to take a short flight the Dominican Republic nightlife has a lot to offer and this eBook breaks it all down.