Finding Girls For Sex in Rio de Janeiro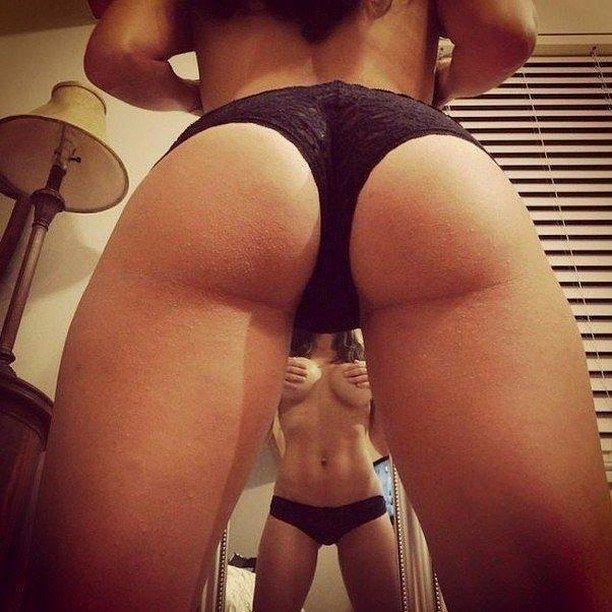 Rio is one of the great single guy vacation destinations in the world. Thousands of guys take a trip to find girls for sex in the Rio de Janeiro nightlife ever year.
Prostitution is legal in Brazil though there are some gray areas and technically brothels are not legal but they are very rarely shut down. There are quite a few ways to find girls and sex in Rio de Janeiro like street prostitutes, brothels (aka termas), or girls at clubs who will go with you either for free or for money.
You can also find many erotic massage parlors, and meeting hookers in Rio online is becoming more popular.
Everyone in the world knows how sexy Brazilian girls are and they have worked hard to earn that reputation. If you take a vacation here you will certainly find many sexy Latin women to spend the night with.
It is not the safest place in the world particularly if you don't speak Portuguese. That will definitely complicate things but not make it impossible for you to find hookers.
Every year there are more expats living in Rio de Janeiro because of the great nightlife.  It should be pointed out that you get roughly 3.5 real for every $1 USD.
Finding Prostitutes in Rio de Janeiro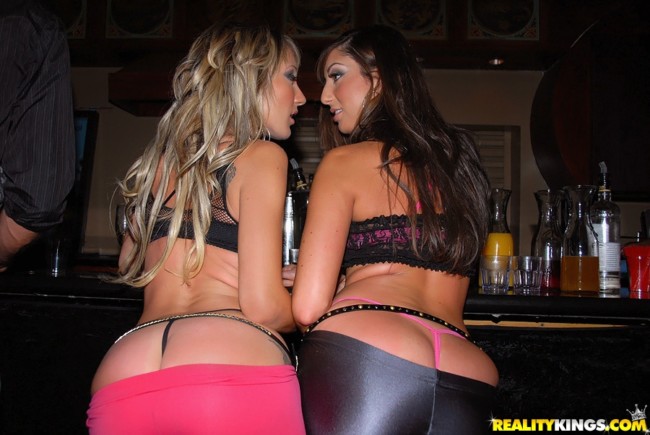 The main red light district is Vila Mimosa but it really isn't for everyone.  It is not in a nice area of town and some guys may be a little scared off by the place.
Heading out in the day will make you feel a little more comfortable, but this is a good place to find cheap sex in Rio de Janeiro.  You can get a half hour for about 75r and a full hour for around 130r.
Copacabana is one of the most famous areas for nightlife in Rio and it is also a good place to find freelance prostitutes. You need to be careful because there will be lots of pimps and ladyboys around the area where the hookers congregate.
The main place to look for hookers in Copacabana is on Av Atlantica where there will be many girls waiting. There will also be lots of Brazilian shemales along this strip as well, if you are looking for shemales in Rio click that link.  If not then be on guard.
Other top spots to find hookers would be:
Avenida Fomes Freire
Prado Junior
Praca Maua
Many of the discos are filled with hookers that you can easily bring home with you. 'Help' disco sometimes known as the 'Office' is a great place for finding semi-pros. The girls in the clubs and discos will cost more but should also be a lot hotter.
When you go out to sample the Rio nightlife you can't ever be sure if the girl in a disco is a pro or not.  Same with when you try meeting girls online on dating apps.
The places listed in this section like Vila Mimosa and the spots where streetwalkers hang out are where you can find cheap sex in Rio.
Best Strip Clubs in Rio de Janeiro
One of the best parts about the strip clubs is that you can often bring the girls home with you if you like them. There will be one or two girls dancing on stage and the rest will be hoping to find a customer for the night.
There are many sexy Brazilian women at the strip clubs and you are certainly going to find one that you will be happy with. The most concentrated area of strip clubs in Rio de Janeiro is called Lito in Copacabana.
Las Vegas Nightlcub at Vila Valqueire 1183 is one of the best and comes highly recommended by expats. Don Juan at Rua Duvivier 37 is another great strip club that you should check out.
Walk around the Lito area and you will find many options. Pop in to each one and see which has the best lineup for the night and have some fun.
They will probably be a bit more expensive than the termas, but will be more of a party atmosphere.
Erotic Massage Parlors in Rio de Janeiro
Erotic massage parlors in Rio are very popular and you should be able to find one quite easily. They are a good and relatively cheap way to bust a nut.
You will see them walking around the street and you can also Google them and find plenty of options. They are not always the cleanest places but they are all right to go in and do your thing and get out.
Happy ending massage in Rio de Janeiro is pretty safe but if something feels off you should probably pass. These happy ending massage parlors are so numerous that listing them is almost silly but here are a few just to try and help you out.
RJ Massage located in both Centro and Copacabana are probably the most famous erotic massage parlors. Flavia Massagens is another good one.
Usually when you walk in there will be a few girls to choose from and once you pick the one you like you will head up to the room with her. There will be a small fee for the house and you will need to pay the girl for her time.
The price varies greatly here, at the nicer ones in Copacabana and Ipanema it might be over $100, where as if you head out to Centro you can find them for $30ish.
Best Termas in Rio de Janeiro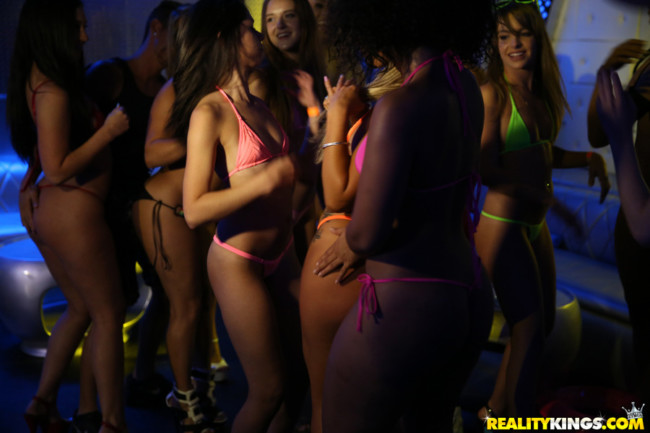 Termas in Rio are brothels and you can find them all throughout the city. Since you should probably try and stay somewhere around the Copacabana area the main places you will go for Termas will be in Centro and then Vila Mimosa. Vila Mimosa will be the cheapest, the other two are a lot more expensive.
In Vila Mimosa you will walk down some alleys and there will be sexy girls standing around in thongs trying to get you to come up to the room and bang them for somewhere around 75r for a quickie.
Again, this area can be very sketchy at night and if you need clean and comfortable surroundings it won't be for you.
MV30 is a popular terma right now.  It costs 170r for half an hour or 270r for a full hour, plus there is a 35r entry fee.  Anytime there is an entry fee at a terma in Rio de Janeiro it is consumable so you get some free drinks or food with it.
MV30 is a very nice terma with clean rooms and each room has its own shower.  One note: bring some small bills because the receptionist will tell you she has no change to pocket the difference.
4X4 is another very popular one but it is also one of the more expensive options.  There is a 50r entry fee but if you take a girl you don't have to pay the entry.  The price for sex here is 340r for 40 minutes or 360r for an hour.
Cancun is 330r with a 70r entry fee.  T31 is 200r for an hour with a 20r entry fee, but each room doesn't have its own shower so you have to share one with other guys that are visiting.
Some others are Afrodite which is 168r for an hour, Subsolo, 502, and then at 185 Rio Branco there is a big apartment building with many termas inside.
At 185 Rio Branco head to apartment numbers:
You will be able to find some cheap sex at these termas in Rio de Janeiro.  Not as cheap as Vila Mimosa, about 100r for a half hour or 150r for a full hour is solid value.
The Uruguaina Metro stop is near where many of the Termas in Centro are. It should be mentioned that the line between a terma/strip club/massage parlor is very thin here. They are all pretty much the same.
Online Dating in Rio de Janeiro
If you want to try some online dating while you are in Rio then there are two main sites you should try. On BrazilCupid and Latin American Cupid there will be many sexy Latinas that want to meet some gringos.
The language barrier might be a bit hard to deal with but there are some around that can speak OK English. Others may just want to have an experience with a foreigner and not even be concerned about chatting to much.
Log on and see if you can find any sexy girls that wanna hang out with you on your trip.  This post breaks down the dating options for single girls in Rio, like meeting non pros at Fosfobox.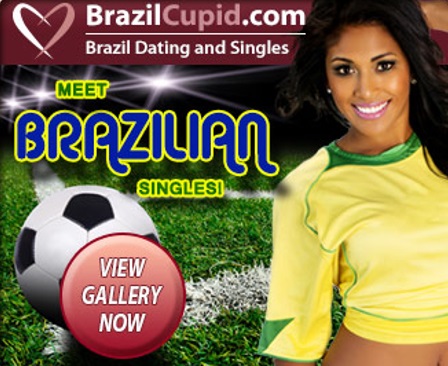 Good Luck Finding Sex in Rio de Janeiro
There is a reason that so many men keep going to sample the Rio de Janeiro nightlife. It is easy to find girls, the Brazilian girls are beautiful, and they have a great attitude. If you decide to take a vacation here you will certainly not regret it.
Even though it isn't the safest place in the world there are many expats living in Rio because all of the great potential it has. If they are willing to risk living there you can probably handle a short trip right?
There are a few things you need to remember though. It is not the safest place so keep your wits about you. Also anal sex is very common in Rio so HIV rates are quite high.
Wearing a condom with a sex worker anywhere in the world is advisable but it is imperative in Rio. Also while it doesn't have to much to do with girls the book City of God is fantastic and if you haven't read it or scene the movie yet it is highly recommended.
It is about crime and drugs in the slums of Rio.

This is a pretty expensive city to visit. If you want a reasonably priced place to stay in the touristy area of Copacabana try Cabanacopa Hostel.  Even though it says hostel it has private rooms.
For more tips for a first time visitor to Rio check out this eBook that will make your trip a lot easier. After you read it have fun finding girls for sex in Rio de Janeiro!
(Editors note: if you found this page by searching for El mejor nightclub de Rio de Janeiro…Encontrar putas/prostitutas en la ciudad de Rio de Janeiro…Damas de compañía en Rio de Janeiro Masaje erótico/ Masaje con final felíz, massagem erica em Rio de Janeiro, clube de strip em Rio de Janeiro, prostitutas em Rio de Janeiro or bordel em Rio de Janeiro sorry we do not speak Spanish or Portuguese.)