Finding Girls For Sex in Santo Domingo, Dominican Republic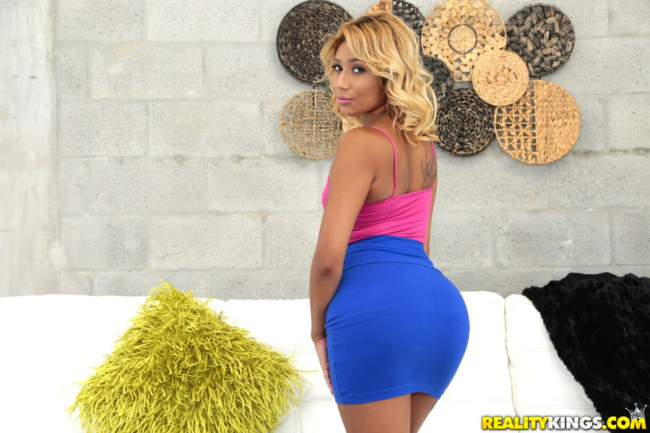 While finding sex in Sosua will be the best way to monger in the Dominican Republic you can also find many girls for sex in Santo Domingo. There are not as many street prostitutes as you may expect but there are some around in certain places.
However there are many casas which are basically brothels in Santo Domingo where you can go and pay a girl for a short time session. These will generally run somewhere around $50 for one quick bang but cheaper prices can be found.
There are some erotic sex massage parlors but they might be a little hard for a tourist to find. Taxi drivers will know where all of the best places to go to find girls are but if a taxi brings you to the place they will come inside after you finish to get a cut meaning your price will be higher.
If you want to get shown where to go by a taxi driver you need to let him know that you already know the price and will not be paying the inflated rate which he will get a big cut out of. Just tell him you will give him a tip and give him a standard tip not the 1000 Pesos that he may have got for showing you the place.
There are also many strip clubs and many times you can have some extra fun at them if you are willing to pay for it. Some are just straight-up strip clubs while others are basically brothels.
There are not many expats living in Santo Domingo which means as a foreigner you might really stand out. For safety reasons that can be a concern, but it also means you will have a chance with many girls that go out to party in the nightlife or hop on Dominican dating sites.  Meeting hookers online or regular girls can both be done there.
Finding Street Prostitutes in Santo Domingo
As mentioned there are not that many street prostitutes so hot ones may be pretty hard to find. There are certain areas where you can go to look for street prostitutes but don't expect much.
Most of the best hookers in Santo Domingo are either working in the casas or they take trips to Sosua when they need to earn money. Here are a few areas to look though.
The Conde is the main place most expats and tourists stay and features a nice shopping area. Try and book your initial hotel there to start off in a safe area.
At night there may be some 'higher class' escorts looking for rich tourists. On Danae at night you will find some street hookers also.
The two main casinos Atlantico and Jaguar are also another place to look for working girls but there won't be a big selection. They will likely stare at you and make themselves known.
There should be some freelance prostitutes on the Malecon around Crown Plaza and Jaragua.  Try meeting hookers in Santo Domingo online on apps like Tinder or also on Facebook.
You can find some good short time hotels that the locals refer to as cabanas like Costa Azul or Queen's Cabana.  They are a few miles outside of the city, but you can bring a girl from Santo Domingo for sex here discreetly.
You pull into a garage and shut the door so no one will be able to see who is going inside.  The price will be around 500ish pesos for 4 hours.
Best Red Light Districts and Casas in Santo Domingo
There are no straight up red light districts in Santo Domingo but there are many casas around. The Casas are brothels and while they can be a bit grungy at times there are many cute girls working there.
If you like sexy Latina girls you will find what you are looking for at these casas. Remember to tell the taxi driver you know the correct price before he takes you.
Zona Rojas is a red light district of sorts. Some of the brothels you may want to try and visit are
305
Girls House
Sky High
Sensation
GBP
GBP is a brothel for cheap sex in Santo Domingo that is near Plaza Guridy and Ave Pasteur. 1 girl will cost you 1200 and you can have a threesome for 2000.  The others may charge 1500-2500, Ave Pasteur is the best place to go for many casas.
Tabu 2 is located near the Hotel Embajador and costs 2500 for a quick short time or 3500 to take the girl out for a few hours.  There are also some street prostitutes in this area.
The Dominican Republic made our list of 10 best travel destinations for a single guy for a reason.  That is because there is nice diversity in this country.
In Sosua you get a great pay for play scene, and here you have many sexy non pros that are interested in foreigners.
Erotic Sex Massage Parlors in Santo Domingo
While there are quite a few erotic massage parlors in Santo Domingo they don't really publicize themselves on the internet and their privacy needs to be respected. If you walk past a massage parlor and get the feeling like extra services can be got there you are probably correct.
It really is not hard to find a happy ending massage in Santo Domingo, walk around some and you will get many options for massage and if the girl is cute enough she will probably do a happy ending for a price.
Best Strip Clubs in Santo Domingo
There are many strip clubs in Santo Domingo and some of them have very sexy Latin girls and even sexy ebony girls from Haiti. What goes on at these clubs can depend on certain things.
One night they might just be a straight-up strip club and the next night you might be able to get some extra services in the VIP room. They are definitely worth a visit and if you find the right girl you might get more than you thought you were going to get.
Doll House Gentleman's Club located at Fray Vicente Beltran is generally considered the best all around strip club by most expats. You will probably see the hottest Latina strippers in the city here.
Other good strip clubs in Santo Domingo are:
Foxy's at Malecon Zona Colonial
Lapsus on Avenida Independencia
Tabu near Lapsus
Oasis
You can pay a 'bar fine' similar to the girly bars in Asia and bring a girl home with you if she wants to come at many of the clubs.
Good Luck Sampling the Nightlife in Santo Domingo
The Santo Domingo nightlife is great and you will have lots of fun there. Finding girls is not hard at all you just have to do it in a different way. If you are strictly on a mongering vacation you probably would be better off in Sosua or at Blackbeard's.
Santo Domingo is a big city with a bit of mongering spread around. Sosua is a small city with all of the mongering in one concentrated area. And Blackbeard's is even easier then Sosua!
If you wanted to try your hand at some non hookers you could sign up for Dominican Cupid where you can meet girls in Santo Domingo online that may want to experiment with a foreigner.
It is not so easy to meet these non-pro girls in Santo Domingo out and about because they will be shy to talk to you in public or have you approach them. But if you contact them online they very well have more interest than you would know by approaching them on the street.
Since there aren't many expats living here the chance for one of these girls to meet a foreigner is low. That gives any guy on Dominican Cupid lots of options.
The second best dating site would be Latin American Cupid.  The positive of that site is you can use it not only in the DR but also all around Latin America.
Santo Domingo is better for online dating, while Sosua is much better for whoring. For a good breakdown of the scene in the Dominican Republic nightlife this eBook has you covered.
Enjoy finding girls for sex in Santo Domingo.