Finding Girls For Sex in Sosua, Dominican Republic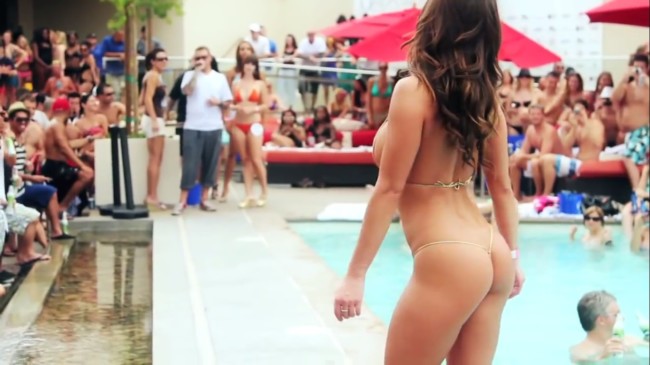 This is the main single guy destination in the Dominican Replublic and one of the top single guy travel destinations in the world. Finding girls for sex in Sosua will not be hard.
There are many freelance prostitutes that work the various bars, night clubs, beaches, and streets. There are erotic massage parlors around and they are effectively brothels.
The government does try to keep these in check so you have to be a bit careful at them, but going with a freelancer is not a crime and is definitely the most recommended way to find sex in the Sosua nightlife.
It may be better to ask the girls working at the massage parlors to come back to your room and most will gladly do it. One quick note, the rates to change money at the airport are total rip offs. Wait until you get to this city to change your money.
For hotels you will probably want to find one on Dr. Rosen which is centrally located around all of the best nightlife in Sosua. The majority of expats live in this area, and you can get a decent rate on a room there.
The scene has been changing a bit in recent years, but you can still find what you are looking for.  If the street scene isn't as good as expected try meeting hookers online on Tinder or Facebook.
Finding Freelance Prostitutes in Sosua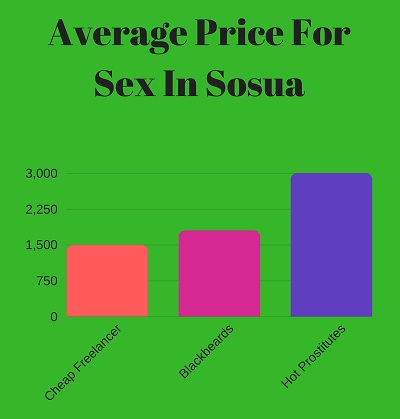 All of the prostitutes in Sosua are freelancers meaning you don't pay a barfine to take them out of the bar. Prices are negotiated between you and the girl.
You will find hookers in all over the main nightlife area near Dr. Rosen. It will be harder to not find a hot one then to find one. Just head out for a stroll at any time day or night and there will be sexy Dominican and Haitian girls available.
They may hang out at the beach during the day and around the numerous bars at night. It generally costs around $35 (1500 pesos) for a short time and $70 for all night.
Head to 'the strip' which is one city block long road filled with the majority of the bars and clubs around Dr Rosen. They are open air bars and you can take a stroll down the strip and see who is inside without heading in, but there is no cover charge for entry.
At the end of the strip there will be some restaurants and then a casino. There will be some foot traffic from Sosua hookers here but not that many, the prime hunting grounds are on the strip.
Some prostitutes also hang out on Pedro Clisante Dr. near where the brothels used to be which we are getting to next. They knew guys will be heading that way and try to steal the customer before they make it to the brothel.
Recently bars have been getting shut down here (which is why we aren't naming any specifics) but no customers are ever hassled. Don't worry, the strip is small and will be easy to figure out when you are there.
If you happen to end up there on a night where pickings look slim the girls are probably going to be active on the internet.  Meeting hookers online might be the best way to monger in Sosua these days.
No More Brothels in Sosua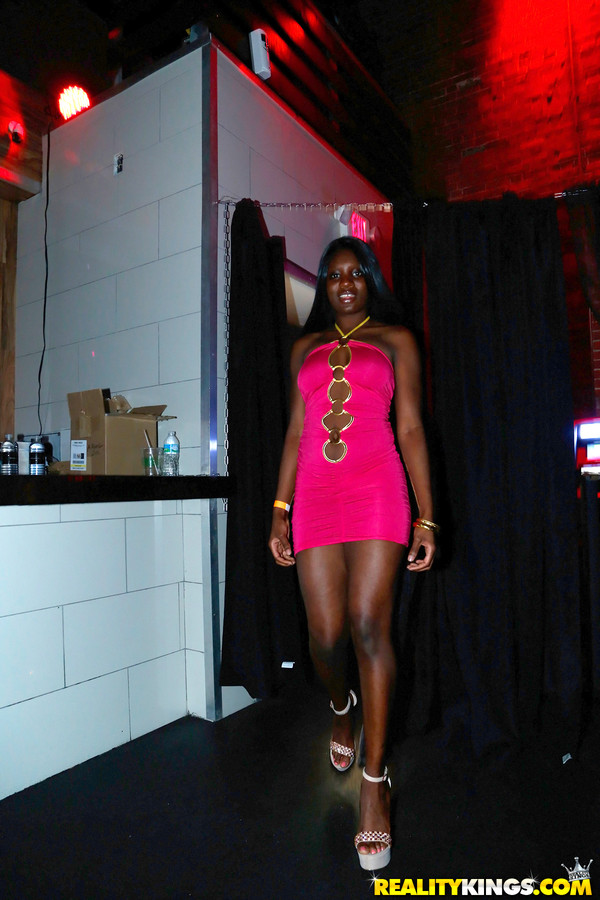 There used to be two great brothels in Sosua named La Passions and CMP but sadly both are now gone. They are really trying to clean up the sex scene or at least the organized sex scene.
Now everything is done with freelancers at the above mentioned areas, and the owners of the old brothels are even now opening up freelance bars of their own as well as short time rooms.
Sadly the great brothels in Sosua are now gone, if you get offered to be taken to one by a local you probably should not go. With such a thriving freelancer scene it isn't that big of a deal, but it does sting a bit.
Erotic Massage Parlors in Sosua
There are many erotic massage parlors in Sosua and most of the girls who work there are Haitians. It is very easy to get a happy ending massage and generally they will give a blowjob at the end.
You may be best off asking them to come to your place instead because the rooms are not very nice. They will call out at you as you walk past and are generally hungry for a customer. If you see one you like try to do the deed in your room not at the massage parlor.
There are also many girls working at the hair salons that may call out to you. If you see one you like politely ask if she would come to your room and don't be surprised if she says yes.
The price at these is the same as with the freelance prostitutes in Sosua, 1500 pesos for an hour.
Blackbeards in Puerto Plata
Black Beards is about 45 minutes away and is an all in one noob friendly mongering destination. It is a hotel, brothel, club, restaurant and truly has everything you need to enjoy a vacation in the Dominican Republic.
They will even set up a taxi for you from the airport but it will cost around $45. You may be able to find a cheaper ride but the taxis in the Dominican Republic are quite overpriced and there is a bit of a taxi mafia that may make it hard.
If you have little or no experience in third world countries and want as easy of a single guy vacation as possible then this is one of the best places for it. While there are cheaper options around there are few that are easier.
On site at Black Beards there are a bunch of girls waiting to please you. The charge for a 2 hour session with one of the beauties is 1800 pesos and all night is 3200.
These sexy Latina prostitutes at Black Beards are employed by the resort and no freelancers are allowed in. You won't need to worry about having any problems with the girls because they won't keep any troublemakers on.
There are a couple shifts of girls and the day shift mostly hangs out at the pool and pool bar. At night the girls move upstairs to the disco area for more of a party atmosphere.
The resort is in a very nice and safe gated community and you have access to a nice beach. There is a supermarket nearby and restaurants in the area.
Rooms start at $55 per night and if you are looking for a hassle free way to find sexy Latina girls then Black Beards in the Dominican Republic is a place you definitely need to consider.
If for some reason you are struggling in Sosua and not liking your time there (which is highly unlikely) then call up Black Beards and see if they have any open rooms.
For more info on all the Dominican Republic Adult Resorts check out that link. There are others around but most are much more expensive.
You Will Enjoy the Nightlife in Sosua
There are many reasons that Sosua is one of the best places to visit to meet Caribbean girls. The sexy Latinas are plentiful, beautiful, and the price is right.
Sosua is a place that every guy should try and visit at least once. There is nice diversity in the women since many Haitian's have made there way over.
Stay in the touristy area and you should be quite safe. While the brothels in Sosua are gone you will be amazed at the quality of freelancers you can find there.
If you are hoping to take a trip to the Dominican Republic for girls but don't like hookers then Sosua is not the right spot for you. For that you will be better off with Santo Domingo girls and contacting girls on Dominican Cupid or Latin American Cupid.
There are lots of sexy Latinas and not many expats in Santo Domingo and the girls would love to try some expat dick but don't have access to any. There are also many that want more than just sex and are looking for a husband.
If you want a good eBook on everything you need to know to have a good vacation in the Dominican Republic nightlife click there. Good luck when trying to find girls for sex in Sosua.