Finding Girls For Sex in Tokyo
If you are looking for girls for sex in Tokyo then they will be very easy to find….. if you are Japanese. Japan is one of the most xenophobic countries in the world and if you are a tourist or expat things will be a whole lot harder for you.
Otherwise this city would clearly have made our list of top 10 travel destinations for a single guy. But with how often they reject tourists it didn't make the cut.
Paying for sex in Japan is illegal but only for vaginal sex, any other type of 'service' is legal. That means the main form of prostitution in Tokyo is blowjobs.
They have pink salons all over the place where you can go in and get a quick blowjob but if you are not Japanese you will not be allowed to enter most of the establishments. As you read on you will realize this is very common with the nightlife in this country.
There are a few red light districts that are loaded with these pink salons and other forms of sexual entertainment but again most are geared towards Japanese customers then tourists and expats.
There are many touts on the streets that try to lure foreigners into places that end up being clip joints so you have to be very very careful who you trust on the street. A good rule is any African tout is trying to take you into a clip joint, but you can't trust many Japanese touts either.
However, there are some well-known places to find girls for sex in Tokyo if you are a tourist or expat and a few of them will be mentioned here to make things easier for you. Street prostitutes are getting a bit more common and most will go with foreigners if the price is right.
The nightlife is quite expensive so you will need pretty big budget to enjoy a vacation there, but if you can afford it there's a lot of fun to be had if you know where to go.
The word for a foreigner in Japan is 'gaijin' so if you are reading online and someone says a place allows or doesn't allow gaijin that means they are talking about foreigners. It isn't necessarily that they don't like gaijin, it is the stupid save face culture in Asia.
Most Japanese people don't know English and would feel great shame if a gaijin tried to speak to them in English and would have to admit it. The establishments don't want to risk this happen to their big spending Japanese customers…… so they don't allow gaijin to enter.
It may sound silly, but that is what ruins Tokyo nightlife for many expats and tourists. Luckily there are many single girls in this city who really like foreigners and meeting them on the best Japanese dating site is quite easy.
Finding Street Prostitutes in Tokyo
While most of the sex trade is done at the pink salon or soaplands, which we will get to later, there have been many more street prostitutes in Tokyo over recent years. They hang out around the main red light districts and while some won't go with foreigners many will.
Many of the street hookers come from Taiwan, Hong Kong, or China. There are also some Japanese girls working on the streets.
If you are looking for street prostitutes here are some of the main areas to try. The main nightlife entertainment and red light districts are Kabukicho and Roppongi and these would be good spots to find street prostitutes.
Also around the area of Shin Okubo and Okubo is another spot with street hookers, many of which are from other countries. As you roam around the areas we cover next there should be some street prostitutes available.
The Best Red Light Districts in Tokyo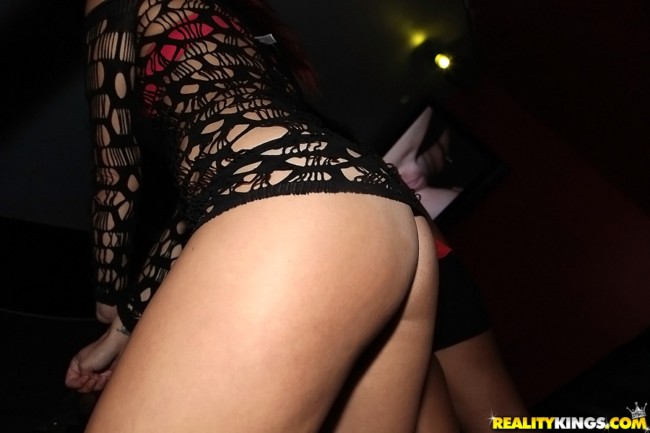 There are quite a few red light districts in Tokyo and at these red light districts you can find anything from pink salons, soaplands, hostess clubs, brothels, night clubs, or erotic massage parlors.
There are also many love hotels in Tokyo where you can take the many available girls for sex to a short time room. These red light districts can be frustrating for a foreigner because so many of the places will not allow you inside.
Sadly many of the sexiest Japanese girls work in the places catering only to Japanese customers. The foreigners are sort of left with the leftovers or the girls that got older and are no longer sexy enough to work in the Japanese clubs.
The main red light districts in Tokyo that you should check out is definitely Kabukicho and a high percentage of the sex trade goes on here. This should be where you go first.
Gotanda and Yoshiwara are also red light districts but they are much smaller. Some think of Roppongi as a red light district but it is more geared toward standard nightlife like clubs then the sex trade. However you can find girls for sex there as well.
Remember there are lots of clip joints here trying to rip off tourists so you need to be careful and don't head into any place when you are so drunk that you can get taken advantage of.
Gaijin Friendly Pink Salons in Tokyo
The pink salons in Tokyo are similar to the blowjob bars in Bangkok and Ho Chi Minh City. Depending on the pink salon you go to you might see a short strip tease before you get a blowjob or you might just pick the girl and let her go right to work.
There are a few that will allow expats and tourists but if you don't know any Japanese at all you could definitely be left out. If you know some Japanese you might be able to get into a few others but you can't really count on it.
The prices at these places are generally somewhere around $40 to $60 and some will make you wear a condom for the blowjob while others will not.
Happy Hinomaru is the most gaijin friendly pink salon in Tokyo and you can get a blowjob here for roughly $40. There is not much privacy at Hinamuro so if you are shy you may not like it.
Happy Hinomaru is located in Kabukicho right next to Jan Jan which is another pink salon.  Jan Jan comes in at around $30 so is a bit cheaper.
Dio is another that happily welcomes foreigners but it is a bit more expensive. They will try to push you into doing a 2 girl session for 7000 yen if you can't speak Japanese. Getting them down to only 1 girl for a lower price may be hard. It is located near Gotanda Station.
At any of these pink salons you can pay extra to have 2 girls blow you at the same time. Most expats in Tokyo would tell you that these are the best nightlife option for us, others will complain that we get the older, uglier, fatter women which is often true.
Erotic Massage Parlors in Tokyo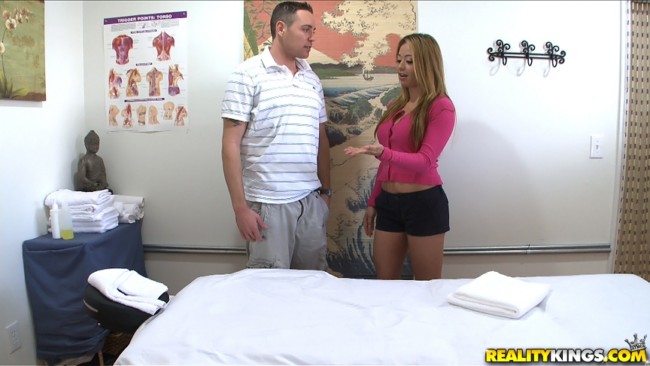 There are also lots of erotic massage parlors in Tokyo but once again they're generally geared towards Japanese customers. There are a few that will go with foreigners but overall these places are quite expensive.
Some of the girls in these massage parlors can be very attractive but most of them are working at the ones geared towards Japanese customers. You will be able to find a happy ending massage in Tokyo but you will have to pay a pretty steep price for it and/or spend time searching.
Tokyo Style is a well known and publicized place to get a happy ending but the prices can be very high. Make sure you confirm all costs before you start and they only offer outcall.
Outside of Tokyo Style you will just need to check out some of the ones in the red light districts and nightlife areas that say they are foreigner friendly. Be careful though as they are some of the worst for ripping people off and overall as a foreigner they are best to be avoided.
The easiest way for a gaijin to get an erotic massage is to use a gaijin friendly health delivery service.  One option is Hentai Tokyo but there are many around and you can find tons of options on Google.  Remember that they are legal.
Best Strip Clubs in Tokyo
There are also lots of strip clubs in Tokyo located in the red light districts and other nightlife entertainment areas. These can get quite wild at times and Japanese guys have even known to been to have jumped onstage to have sex with the sexy Japanese girls.
Like everything else in this city many of these clubs will only allow Japanese customers inside. There are some that may allow foreigners but you never can really be 100% sure you will get in anywhere as an expat.
A few that have been known to have some very sexy girls and let foreigners in on occasion are: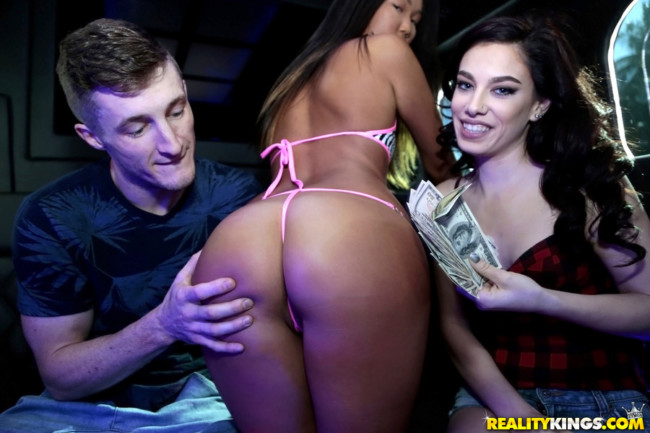 Gaijin Friendly Brothels in Tokyo
While you can not pay for vaginal sex in Japan there are other services available at brothels. Some girls may only do blowjobs while others will do anal sex.
Many of the brothels  are called 'soaplands' and the girl bathes you and then gives you a blowjob. Rarely you might have anal sex or she might slide her pussy against your cock until you cum with never entering.
A few gaijin friendly brothels in Tokyo you could try are Dream 7000 and Satin Doll Soapland. Remember to be careful of any touts on the street offering brothels to you.
The area with the most soaplands is Yoshiwara. Some are gaijin friendly and some are not, use your instincts and hope to be right.
Meeting Single Tokyo Girls That Aren't Pros
Just like in every country around the world there are many single girls in Tokyo that have an interest in foreigners.  We wrote a lengthy post about how you can find these gaijin hunting Tokyo girls that you should check out.
This link is also a valuable resource because it helps western guys and the Japanese girls that like them know where to go party together.  If you prefer to meet girls outside of the nightlife then your best bet is Japan Cupid.
Just because they don't allow us in to many places in town doesn't mean that there aren't tens of thousands of Tokyo girls that don't want to date foreigners.  The easiest way to find them will be with online dating.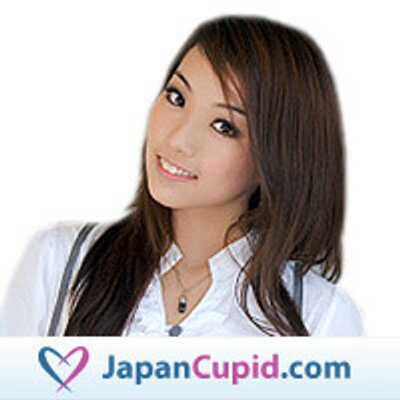 Good Luck Finding Sex In Tokyo
Overall the nightlife is really cool with many ways to entertain yourself.  Heck we didn't even mention the oppai pubs where you can go play with girls tits, but no happy ending ever comes.
While finding girls for sex in Tokyo might be a bit difficult because sex is technically illegal busting a nut is not hard at all.
Sadly the country is so xenophobic that makes things very hard for any expat living here or any foreign tourist visiting. You will still be able to bust your nut but if they would be more foreigner friendly it could be so much better.
Good luck finding girls for sex in Tokyo.  This eBook can help you navigate the nightlife in Tokyo as well as the rest of Japan. In a country like this you need all the help you can get.