A Guys Vacation To Find Girls For Sex In The Caribbean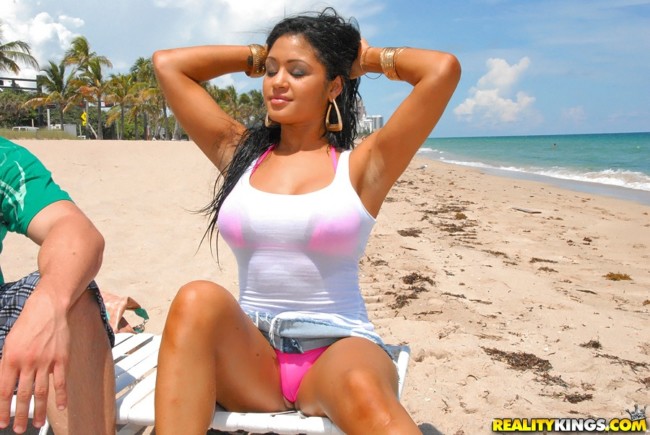 These tips on taking a guys vacation to find girls for sex in the Caribbean will hopefully help you to pinpoint the places you want to visit. Lets face it, sex is our main motivating factor for many things that we do.
When we travel to the Caribbean having sex will be on our mind. When we travel anywhere having sex will be on our mind, so why would it be any different here.
There are many different islands here and a lot of them have some very good pay for play options. Some are even considered some of the best single guys vacation spots in the world.
We have already written longer posts on every spot listed here and if you see any links they will take you to those write ups. We don't want this post to end up being 6,000 words so we are going to keep things here short and sweet.
We will mention all prices in dollar just to make things easier. No, we aren't going to break down hotel costs, flight costs, or any other touristy stuff. We are going to talk about the cost for sex  from the various types of prostitutes you will find.
We will cover the Dominican Republic, the Bahamas, Jamaica, Curacao, St Martin, Aruba, and the Virgin Islands. All of these spots have very nice pay for play sex options that you will enjoy trying out.
After that we will briefly mention the best online dating site in the Caribbean if you wanted to meet some island girls that weren't hookers. Well, the Dominican Republic has the biggest scene so lets start there.
Meeting Girls In The Dominican Republic
If you want to take a well balanced vacation that involves meeting girls that aren't pros and also sampling some great pay for play sex the Dominican Republic is probably the best spot. We have written extensively on your many options already on this site, and for good reason.
The main place to take a mongering vacation will be Sosua. Here you will deal strictly with freelance prostitutes picking them up from bars. It is a laid back environment with a small town feel to it.
Another great option is to visit the adult resorts in the Dominican Republic, Blackbeards being the best overall value. Here you can stay in a moderately priced resort that has many sexy girls on site.
The prices the girls charge at Blackbeards are the same rates as in Sosua, around $35 for short time sessions. It is located in Puerto Plata which isn't far from Sosua at all.
If you wanted to try to meet girls that aren't hookers your best option is probably Santo Domingo which is the capitol. There are lots of brothels and freelancers around town, but it probably isn't the best spot to pay for sex.
On the other hand we named it as one of the 3 easiest places in the world to meet girls for sex online. When a foreigner hops on Dominican Cupid and has his location set to Santo Domingo he is going to have a great trip.
Overall the Dominican Republic has a whole lot to offer a single guy taking a Caribbean vacation.
A Caribbean Trip To The Bahamas
If you want to find girls for sex in the Bahamas then you want to head to the nicest hotels in Nassau. Again you will be dealing with freelancers and it will be a bit tougher to find them than somewhere like Sosua, but still pretty easy.
Head to the Atlantis Resort and Casino, British Colonial Hilton or Graycliff Hotel. Hang around at the bars, lounges, and nightclubs inside and there will be freelance prostitutes around.
Expect the prices here to be a lot higher, but since they are freelancers we can't put an exact price on it. They will probably shoot for the moon on their first offer so you will need to negotiate hard.
This is a place where lots of wealthy guys take trips and they aren't hanging out at the nicest hotels to get paid for cheap sex. They are choosing these spots to make the big bucks.
There are some brothels located on Dowdeswell Street where you can find cheaper sex in Nassau but the girls are unlikely to be anywhere near as hot as at the nice hotels. Overall this is not one of the better islands to visit.
Finding Girls For Sex In Jamaica
Finding girls for sex in Jamaica has many options just like the Dominican Republic. However there aren't as many freebie options around and the best place for them would be Kingston which isn't a really safe city.
If you want prostitutes in Kingston try and meeting them on dating apps like Tinder or head to Back Road in Portmore where there are some brothels. Or head to the strip clubs and hope for back room action.
One of the best strip clubs to find sex in the Caribbean is actually in Ocho Rios called Shades Nightclub. There isn't a great scene in Ocho Rios outside of Shades, but it is good enough on its own.
Head there on a Friday night and you can see some of the best live sex shows the world has to offer currently. It is a strip club and brothel all in one and a highly recommended spot to visit.
If you are going to Montego Bay look for freelancers on 'HipStrip' which is where all the nightlife is. There is also a brothel in Montego Bay called Goldfinger which is another combination of strip club and brothel.
Negril is where most tourists go when they take a trip to Jamaica so it is also has the most freelance prostitutes. Go out to any nightclub in town or log on to any dating app and there will be hookers all around you.
You could also check out Hedonism II swingers club where clothing is optional. Probably not the best place to go for a single guy, but if you are looking for a swingers club in the Caribbean it is the best.
Jamaica is an OK option to visit. If you like really dark skinned girls then you should definitely check it out, but it probably isn't one of the better overall options.
San Nicolas Red Light District In Aruba
If you want to find sex in Aruba all you need to do is take a short ride to a town called San Nicolas and you will be in heaven. There are lots of oil refineries here and they have some awesome brothels set up for the guys that work in them.
Just hop in a taxi and ask to go to San Nicolas, if the driver doesn't know where the red light district is see if he knows Charlie's Bar. There are plenty of bars in this area that have many girls working in them.
Most of the prostitutes in Aruba are from Colombia or Venezuela and this is a job in high demand because these Latina girls know they have a reliable customer base. The price is right for the guys at $35ish per bang, and the girls are happy with it because they get lots of work.
If you are in Aruba don't waste your time looking for other options, the San Nicolas red light district is one of the best places to find sex in the Caribbean. So many hot South American girls to choose from for a very nice price.
The British Islands For Sex On The Virgin Islands
All of the naughty nightlife in the Virgin Islands is on the British Islands. You can find strip clubs where you can have sex in the back room and a brothel as well.
Just hop in a taxi and ask him to take you to strip clubs like:
De Basement
Mingles
Crystals
Dueces
Here you can get lap dances on the floor or more action in VIP rooms in the back. For a brothel you can head to 'Chris House' in the middle of Road Town near the fire station. Overall the scene here is alright but nothing special.
Curacao For Sex In The Caribbean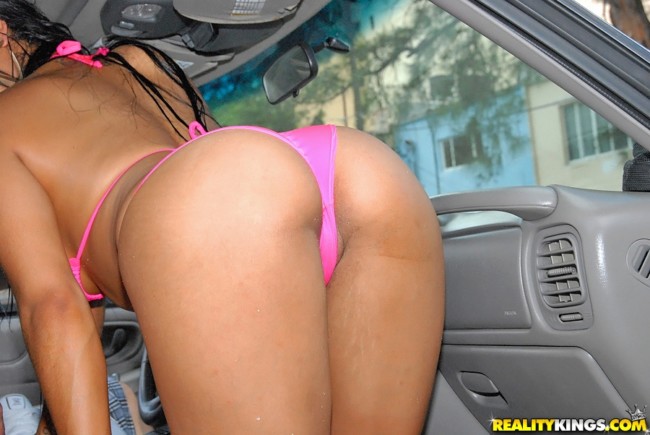 Curacao is another great place to find sex in the Caribbean. Here you will want to stay at Campo Allegro Adult Resort, and every guy should try to visit here sometime in their life.
You can get rooms here for $60 a night and be living in a safe compound with hundreds of sexy Latina girls. They come from the Dominican Republic, Colombia, Haiti and Venezuela mostly.
This is another highly sought after job for prostitutes in Latin America so you will see quality here. Plus the girls can only stay on the island for 90 days at a time so there are always new faces coming in.
The prices for a short time are in the $30-$50 range and you will feel like you are in heaven here.
Meeting Girls On Caribbean Cupid
Most of the prostitutes in the Caribbean come from other countries like Colombia and Venezuela. That is certainly not a bad thing, Latinas are hot.
But if you wanted to meet some local island girls your best chance will be with Caribbean Cupid. You can hop on now and start to meet girls on different islands and plan your trip to visit them.
Or you can log on when you are in town and try to set up some dates. If it works out then great, you got a free date. If it doesn't you have great pay for play to fall back on.
The best country for online dating in the Caribbean will be the Dominican Republic and you should probably use Dominican Cupid there. But there will also be girls from there on Caribbean Cupid and you can use that to meet girls on all these different islands.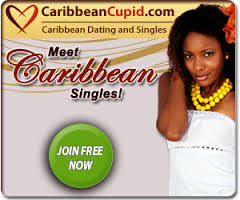 Many Options For Sex In The Caribbean
There really are some great options here, the Dominican Republic is the most well rounded place to go for sex in the Caribbean. You can meet girls that aren't hookers there easily, plus there is great pay for play.
The San Nicolas red light district in Aruba is an awesome spot, and Campo Allegro Adult Resort is as well. You will definitely enjoy your stay at any of these places.
If you wanted to read about more beach destinations in Latin America check out this eBook. Good luck finding girls for sex in the Caribbean.