How To Meet and Date Single Girls in Bogota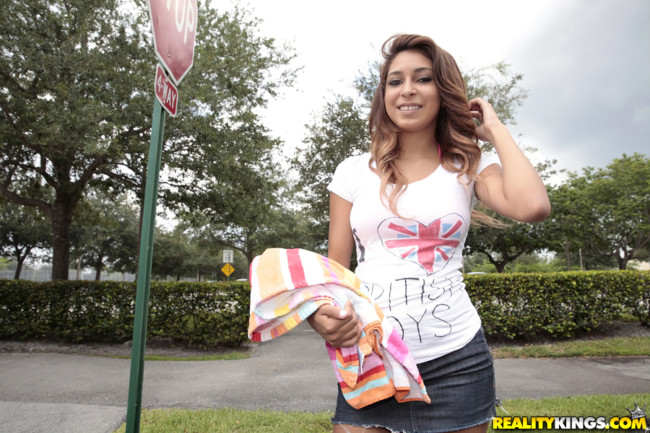 This is a huge city and there are tons of Latina singles, but any time you are in a major city logistics are key. This guide will try to help you figure out how to meet and date single girls in Bogota.
We will try and break down the best area of the city for you to stay. This will not only be where there are lots of good date spots, but also where you will be safest.
This is South America after all, Bogota may not be the most dangerous city down south, but it isn't the safest either. The greatest risks reap the biggest rewards and their are some truly beautiful girls here.
You will likely want to stay in the nice, safe, tourist bubble unless you have lots of experience in third world countries. Of course knowing Spanish will be paramount to having success when trying to date the single Latina girls in Bogota. If you can't speak their language then you better be very good looking, or just know how to salsa.
That is right, these girls love to salsa dance and if you can't talk to them knowing how to communicate with them on the dance floor is the next best thing. If you can't speak any Spanish then day game will be almost impossible, but we will still mention some spots for that.
Then we will talk about some good restaurants and bars to hit up, followed by the best nightclubs in town. After summing up the nightlife we will tell you the best online dating site in Colombia.
Best Malls in Bogota for Day Game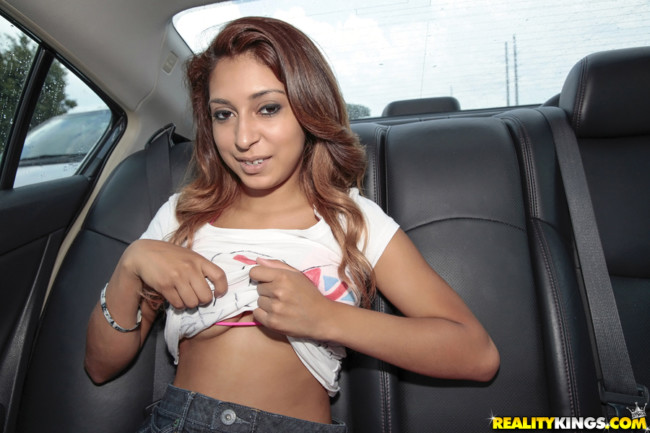 If you are looking for places to try and meet girls in a new city the malls are always the best way to go. Women be shoppin', and girls feel safe inside malls so are easier to approach than on the street or in other public places.
This really is a massive city so there are malls all over the place. A few that you may want to try out are Centro Comercial Andino, Unicentro Bogota, and Centro Comercial Santa Ana.
However any mall near where you stay should be good enough. We think the best places for a tourist or new Bogota expat to stay are either in Zona Rosa which is the business district or La Candeleria which is a more tourist type area.
You will find many professional women in Zona Rosa, and they are some of the prime targets for guys looking to meet and date single girls in Bogota. Why? Because they are so busy with work that they are often going to be single, yet they still want to have fun from time to time.
That is why the Zona Rosa nightlife is so good, in fact its some of the best in Latin America.
Good Date Spots in Bogota
If you have met a single girl in Bogota and want to take her on a date our first suggestion would be to go to Zona Rosa. This is the nicest area of the city and where she will be most impressed.
There are tons of restaurants and bars around here, walk around and see what catches your eye. This is a great place for a nice date. Get dinner at one place, walk around with your sexy Colombian girl and find a fun bar with live music for some drinks and there you go.
A few that you may want to try are Teriyaki, Bistro, and Watakushi. If you want some good bars to get a drink head to The Irish Pub or Armando Records.
There will be many options all around you, look for a place that looks fun on that night and head in. There are many great options in La Calendaria as well lkike Fulanitos, Capital Cocina Cafe, and good Italian at Trattorie Nuraghe.
Early in the evening both Zona Rosa and La Calendaria are safe to stroll around with your date. After you eat look for a place with some live music, if you even make an attempt at trying to salsa you can earn big brownie points with your date.
If you are going out looking for some singles bars stick more towards Zona Rosa. Remember target the professional, well dressed women. Don't be intimidated by them, they are out in the nightlife for a reason.
If you want to read more about the naughty nightlife (ie hookers) Bogota has to offer you can click here.
Best Nightclubs in Bogota
Some of these will be more like salsa dancing places, but when in Colombia do as the sexy Colombian girls do right? A lot of the best nightclubs in Bogota will be in Zona Rosa as well, so that is convenient and another good reason to stay there.
You might be able to pull a single Latina girl from one of these clubs, or you can bring your date with you. Either way they are a great way to finish the night.
Some good ones you can try out would be La Villa, El Coq, and Maroma. These are all located in Zona Rosa.
Another fun nightlife area is Chapinero where there are many university students. There are lots of single Latina girls looking to party here, and you will have a bit more 'foreigner value' as there will be less tourists around. Though it isn't that far from the other areas so maybe not.
Theatron is a massive club that is always jumping every night. If you like to fist pump then this will be your spot. Radio Berlin is a fun late late night spot. Take the girls you meet to any and they will have a great time.
Meet Single Latina Girls Online in Bogota
What if you want to meet some single girls that don't ever go into the touristy areas? You know, the type that want to meet a foreigner but never have the opportunity?
The ones that live on the outskirts of town, in places that are so scary and dangerous you don't want to go? Or what if you want to contact 100 girls in an hour instead of 10 in a day?
You can solve all of those problems by meeting Colombian girls online. Don't want to go to sketchy areas of the city? Meet girls online from your room.
Don't want to go have awkward cold approaches at malls? Meet girls online. Don't want to be the guy walking up to a girl at a bar using some corny pick up line? Meet girls online.
Colombian Cupid is the best dating site in the country and there are thousands of sexy Latina girls in Bogota on it. You can also use Latin American Cupid if you are going to be traveling around Latin America.
Meeting girls online is so much more efficient. Message more girls in 10 minutes then you could meet in a week. Plus the girls you are coming in contact are single and looking to meet someone.
Hop on Colombian Cupid and set your location to Bogota. Take a look around at all the sexy Colombian girls for free and decide if you want to fully register or not, if you don't it didn't cost you a thing.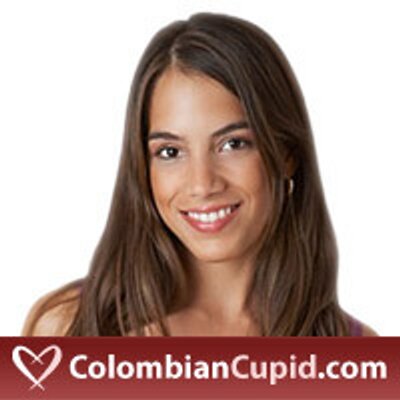 Have Fun Dating Colombian Girls
Hopefully this write up gave you some tips on where and how to meet sexy Latinas when you are here. There are so many single girls here, if you put in a little bit of effort you should have a lot of fun.
Try and stick around Zona Rosa and La Candelaria for the most part. These are the safest spots, but even in them you need to always be a little bit on guard.
Also never leave your drink unattended in this country, you really never know the intentions of the Colombian girls you are meeting in the nightlife. This eBook guide has lots of tips for your first trip to Colombia as well. Good luck on meeting and dating single girls in Bogota.