Meeting Girls For Sex in Hong Kong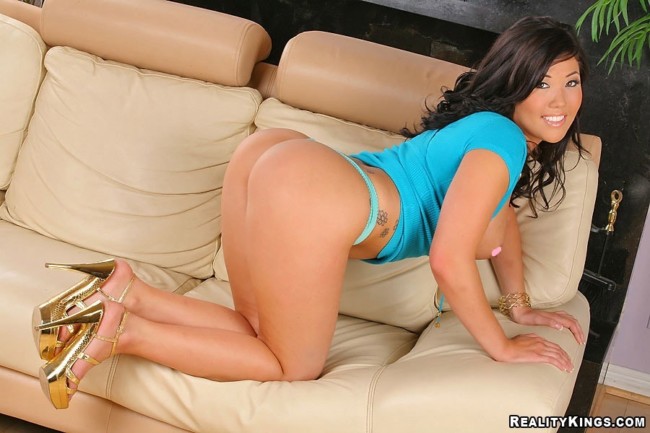 If you are searching for information on finding girls for sex in Hong Kong you will be able to get some help here. This is actually a really unique place to monger because it has some kooky rules on prostitution.
Prostitution itself is legal, but organized prostitution, pimping, or brothels are not. For that reason the main way to go about it is to locate 'one woman brothels' for sex in Hong Kong. Basically a girl rents out a cheap apartment and does her business there in what is known as a 'walk-up.'
In some buildings there will be 100 girls with their own room, each room is a different domicile so it is not technically a multiple girl brothel. The law states that two girls working in the same apartment would be illegal, yet 100 girls in the same building all based around prostitution is totally fine. OK, cool.
They are allowed to post ads online or in the papers and you are allowed to legally meet hookers for sex in Hong Kong online. That makes it the easiest way to find them.
There are many other ways to find girls as there are many erotic sex massage spas here. You can also find some streetwalking prostitutes, and then there are 'nightclubs' which are kind of like a combination of a karaoke bar and an Southeast Asian girly bar.
You can sit and drink with the girl and buy her overpriced ladies drinks and even pay for her to leave the bar early. From there whatever happens is negotiated between her and you.
There are many different places available to find nightlife and there are many sexy girls from all around the world. Lots of rich businessman come here to spend big dollars to enjoy the nightlife.
There is a little bit of something for everyone. You can even use a really good online dating site to make lots of contacts and get dates easily.
Sex at Walk-Ups in Hong Kong
It is very easy to find one woman brothels in Hong Kong as they are all over the place. You can use Google to meet hookers online, you can ask a taxi driver, or you can look in the papers for ads. Yellow is generally the color used for prostitution ads.
As long as it is just one girl working everything is totally legal and you have nothing to worry about. Since each girl works for herself it is very hard to say what the prices are, and really they can be all over the map.
Some girls may only charge around $50, while others may charge hundreds. The hotter ones can make a whole lot of money so they won't drop their prices very often.
Some will post ads with prices and not negotiate at all, others will be up for negotiation. You just never know, but expect to pay at a bare minimum $50 and probably closer to $100-$200, at least for any girl that is attractive.
The one woman brothels are one of the best ways to find sex in Hong Kong.  Just use Google and you will have all the options that you need for finding prostitutes online.
A large percentage of the walk ups are located in Yau Ma Tei, there are quite a few in the Tsim Tsa Shui area as well. So many walk ups around is why this city made this list.
Saunas and Erotic Massage Parlors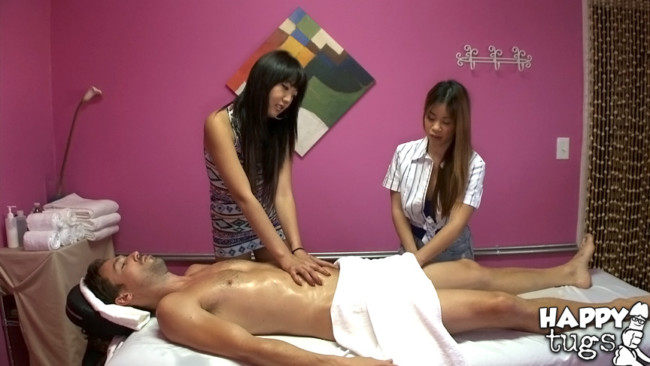 These are popular all around Asia and it is no different here, there so many saunas and erotic massage parlors in Hong Kong that they will be impossible to miss. Generally the girls here are more likely to give a hand job, body rub, or blowjob then full sex.
The price are also quite hard to pin down because any extra services will be negotiated between you and the girl and rates vary widely. You can find these places very easily using Google and can get incall or outcall massage.
A few well known places that offer happy ending massage in Hong Kong are K Spa at 114 Thompson road in Wan Chai and also Blue Sky Sauna in Plaza Two of Causeway Bay.
The areas of Kowloon, Yau Ma Tei and Wan Chai are all filled with erotic massage parlors and saunas, go here to find your happy ending. Most will tell you that the sex spas in Macau are better though.
Street Prostitutes in Hong Kong
While much of the action in this city is done online or in the one woman brothels you can still find some street prostitutes in Hong Kong. There are not near as many around now as there used to be, but there are still some options.
They probably will not be near as hot as some of the girls you meet online, but they also should be quite a bit cheaper. Around $30-$50 should do the trick with most of them.
Temple Street where the night market is will probably be your best bet for finding freelancers at night. These will mostly be Chinese girls and there will be some available every night.
There are even some 'brothels' of sorts here on Temple Street that might be the best way to find cheap sex in Hong Kong. If you see an older woman sitting outside of buildings there is a good chance that if you ask her for lady she will take you upstairs to a brothel with a handful of workers.
If you want to try and find them other places they are sometimes located in the areas around:
Yuen Long
Tuen Mun
Tsuen Wan
Yau Ma Tei
Another good way to find them is to go to the nice hotels in the city and have a walk around the bar and lobby at night. High end escorts here will frequent the nice hotels in the business district looking for solo male travelers, just like escorts in many cities do.
If you are looking for Indian or African prostitutes you could try out the area around Chungking Mansion in Tsim Tsa Shui.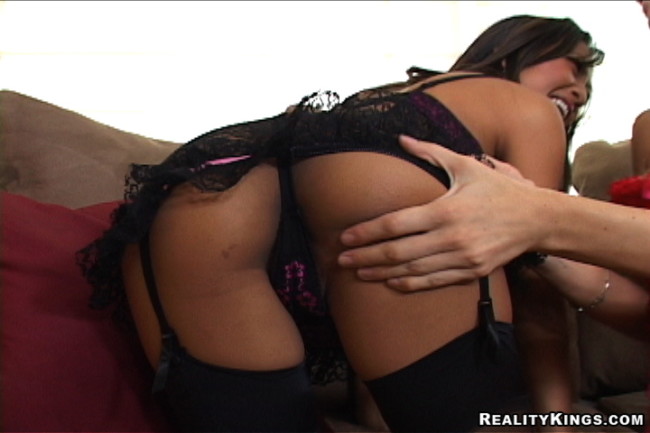 More Brothels in Hong Kong
Even though brothels are illegal that doesn't mean you won't find them here. They are scattered throughout the city and you can find cheaper sex in them then in the walk ups.
Yau Ma Tei has a lot of the walk ups, and there are also many brothels in this area as well, particularly around Portland Street. They will have some sort of a goofy sign out front and a red light to try and signal to you what they are.
They may also have signs listing different nations like 'Chinese 300' or 'Russian 1000' and these are the prices you would pay in Hong Kong dollars.
There are also brothels on Temple Street that are really cheap. If you see an older woman sitting outside of a building by herself doing nothing there is a good chance that if you ask her for lady she will take you upstairs to a brothel with a handful of workers. This is where you can find some of the cheapest sex in Hong Kong.
If you aren't big on paying for sex check out this post on meeting single girls in this city.
Filipinas In Hong Kong
There are many women from other countries living here but one of the main places they come from is the Philippines. They get jobs working in the front desk of hotels, waitresses, or often as maids.
For years many of them have been off work on Sundays and will hit the streets trying to sell various crafts or make money in some way and it became so popular Sundays were tabbed 'Maids Day' in Hong Kong. Some of these Filipinas will be open for business in the way you are looking for as well.
If you want to head out and party with them on their say off go to Lockhart Road in Wang Chai. There are many freelance bars in that area and Filipinas and girls from other countries flood it on Sundays.
Many of them will still be active on the Filipina dating sites like Filipino Cupid and PinaLove. Being so far from their home many will be lonely and looking for a friend or more.
Filipinas are very friendly girls and also very sexually adventurous. They are quite open to casual sex and if you go on a date with one there is a good chance you can end up getting her in bed when the night ends.
So if you are struggling to find girls for sex in Hong Kong, or finding the prices of the hookers here to be to much try out the Filipina dating sites. You might find some hookers there for more affordable prices, or you might find a bored lonely Filipina that wants a kind man to take her out to dinner, and then back to his room.
You can also try out Hong Kong Cupid,  ChinaLoveCupid or Asian Dating which will have some Filipinas but will also have many local girls as well.  Here you will be able to meet girls online in Hong Kong much faster than you can in any other way.  Online dating is always the most efficient use of your time.
Enjoy The Nightlife in Hong Kong
There is a whole lot of nightlife in this city and you will certainly have you all need here. The one woman brothels are the best way to go but the hotter girls will be quite expensive.
The street hooker scene is pretty dry, but the erotic massage parlors and saunas can be excellent. There are many ways to meet girls online here, and if the local girls aren't working out don't forget about the Filipinas.
If you wanted to read more about how to find girls for sex in Hong Kong and Macau check out this eBook guide.