Picking The Right Travel Location
While budget traveling will definitely help you stretch your dollars longer, there are certain things you should feel OK spending a little extra money on. One of them is picking the right travel location for your hotel or apartment off AirBnb.
Many people feel that this is a great way to get a good deal and save extra cash and while that is true it will come at the expense of other things that make it not worth while.
Let's assume you are only on a short vacation and you can get a better located hotel for maybe $20 a night. The better location will have you saving as much as an hour a day on your travel to and from your destinations as well as the cost for that travel.
If you only have a week in a city you don't want to spend 10 of those hours in public transportation that you could be seeing the sights instead. You put a lot of money and effort into taking this trip, your time needs to be used wisely.
When you add it all up you will be saving so much more time and money by paying extra for your location that it really makes it worth it. Now if you are a digital nomad that will be living in your spot for a month or more that makes it even more worthwhile to get a good location.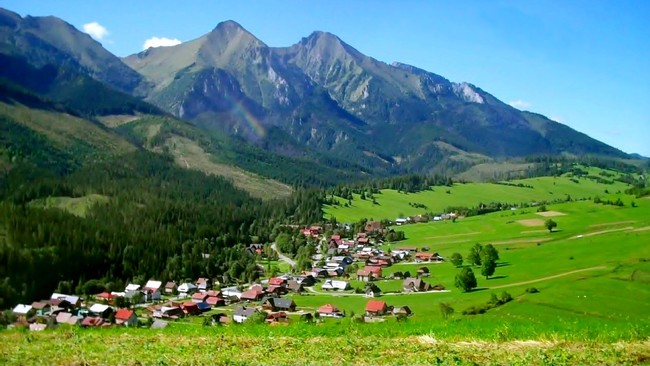 If you have a way to earn money while you are traveling you will be wasting precious time going to the places that you frequent instead of earning more money. Not only will you be wasting this time but you will be spending it in uncomfortable public transportation that no one enjoys.
For Travel Safety Reasons As Well
Before you head to a new city you should try and find out where most other tourists stay and get a place there if possible. While you may have to be on the look out for small scams or pickpockets in these areas actual violence will be rare.
Cities need your tourism dollars and they are not going to let real threats to your safety prowl these areas. If someone gets hurt it will be a very bad look for them and may cost them potential tourists in the future.
So if you can stay in the main tourist area for a little bit extra price it will be very worthwhile. Generally this area will be near the places you will frequent most so it is great for safety and logistics.
All Rules Have Exceptions
Of course there are always exceptions to this rule and the more expensive a city you are visiting the bigger those exceptions will get. Obviously it will cost a lot more than $20 to get a centrally-located hotel in Manhattan so in expensive cities you might have to pick and choose wisely and have no choice but to stay far away.
It is always good to look for good deals when you are traveling and the more experience you get the better you will become at budget travel. But you always need to be weighing the positives and negatives of anything and spending a little extra to be close and save yourself time and money in the future is definitely a big positive.
Booking Rooms Online Is The Way To Go
You never want to show up to a new city without a room booked before you get there. This can cause all sorts of problems for you and you will put yourself in a very vulnerable position.
What if there is some unforeseen event in town when you arrived that you had no clue about. Maybe a convention, or if traveling in another country maybe a holiday that you are not aware of.
All rooms might be booked, or you may have to pay a lot more than you expected to get a room for the night. Going to Agoda and getting a hotel room before you arrive is definitely the smart plan so that you know you have a place to stay.
You can also try AirBnb where you can find great deals on renting out apartments or even a room in someone's home. Make sure you check the persons rating on AirBnb if you feel like this is risky, but if the person is highly rated then you will definitely have a safe stay.
There are many benefits to renting on AirBnb, when you're in someone's apartment you get a full place with a kitchen and refrigerator and other amenities that a hotel will not give you. This means you can cook at home and save some extra money on dining out all the time. It is definitely the best way to travel.
Picking the right travel location is paramount to having a good trip.