Pro Tips For Meeting Cuban Girls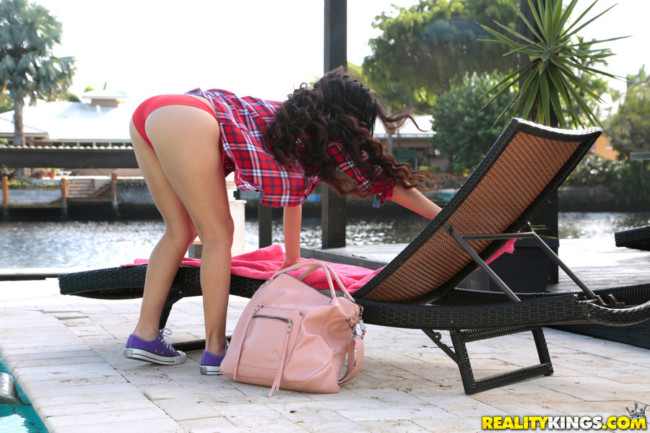 More and more guys are traveling to this country now a days so we thought we should write up some pro tips for meeting Cuban girls. The scene is much different here than it is in other places around the world.
This post will partially be about paying for sex with Cuban girls, and partially about non pros. The truth is the line between a hooker and a non hooker is very thin here.
So we will start off breaking down what it is like to deal with them. Then we will talk about the legality of having a Cuban girl back in your room. The good thing is that paying for sex or having a non pro join you won't get you in any trouble, the same can't be said for the girls.
Then we will talk about some of the specific cities that guys visit often and mention some places you can go in each to meet girls. Finally we will mention the best online dating site that can help speed up the process and also allow you to meet girls before you arrive.
But first lets start with the Cuban girls themselves.
What To Expect When Meeting Girls In Cuba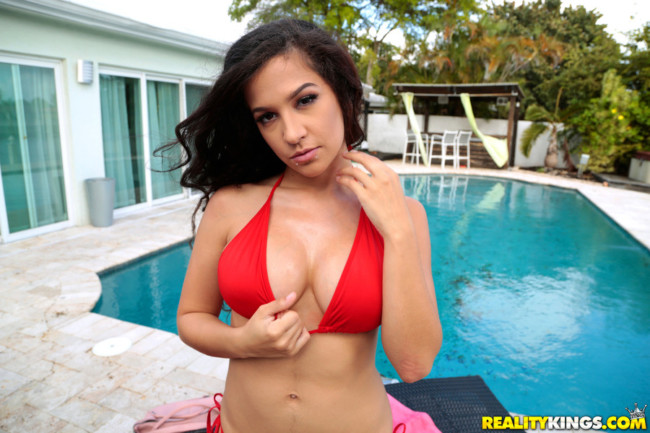 This is a very interesting country to visit and at times it feels like you are in another world. Remember that they didn't have assistance from other countries for a long time.
It is a poor country that had very few imported goods coming in. A lot of the stuff you see around town is going to be very old. This makes for a unique vacation spot with cool sites to see, but also for very poor people around you.
We mentioned that the line between hookers and non hookers is really thin when it comes to Cuban girls. Even when they have sex with a serious boyfriend they will often ask for some money afterwards.
That is just the culture here, the man always provides for the girl if she makes him happy. So of course if she is asking her serious boyfriend for money she is going to ask the 'rich gringo tourist' for money as well.
There are some hard core pros that will be easy to spot, but there are also many with jobs that have money for sex on the side. If you walk around the touristy area girls will call out to you often, that means they are open for business.
These aren't all crackhead street ho's, many of them have day jobs that pay crap wages. They spend all day working to make $5 but can make 10 times that to get picked up in a bar, easy to understand things from their point of view.
You are going to have many options when it comes to sex with Cuban girls. However because of the police presence you need to go about your presence discreetly.
The Legality Of Sex And Prostitution
The first thing you need to know is that as long as you aren't doing anything wrong you are highly unlikely to get in trouble when paying for sex with Cuban girls. Make sure they are at least 18 years old and stay away from drugs and you should be fine.
The same is not true for the girls and the police will harass them often. When you come here do not book a hotel, you need to book a 'casa particular' which is like renting an apartment from someone.
Try and find a 'girl friendly' or 'chica friendly' one through Google if possible. What you are looking for is one that will not check girls ID's when you bring them back to your room.
Hotels and most casa particulars will do this, and the police will come by and see which girls are going with guys. If the same girl gets noticed too many times she can get thrown in jail for a lengthy stay.
The police will also harass them on the streets if they are with gringos or look like prostitutes. This is why you will be getting propositioned by girls in jeans and t-shirts in the touristy area that you never thought were pros.
They are trying to be as discreet as possible and you should help them out with that. If you strike up a deal and they want to walk behind you instead of holding your hand let them.
If they don't want to go to your casa particular but no of another one then it is generally safe to go with them. This is your standard 'short time hotel' and they will be 'illegal casas' that the government doesn't know about.
You may be wondering 'why not just stay at one of those?' but staying overnight there isn't wise. If you just pop in for an hour or two you should be fine, but if you spend your whole trip there your odds of getting caught up in something will increase a lot.
How Much To Pay For Sex In Cuba
The Cuban prostitutes are all freelancers so it is truly open to negotiation. The general price is somewhere between $30-$80, but the hotter girls aren't going to be lowballed.
In Havana things will cost you a bit more as is often the case in bigger cities. Remember that they all are going to assume you are a rich stupid tourist until proven otherwise.
That means you should expect them to start the negotiation high, just laugh it off and say you have been there before. Then say $50 and go up from there. How high you want to go is totally up to you.
Now we will just briefly mention the best spots to go in various cities. If you want to get a better girlfriend experience from these girls bring them some soaps, shampoos, body wash or body lotion from your home country.
These things can be very expensive here and the Cuban girls will really appreciate it. It should also be pointed out that girls in the nightclubs will generally charge more because they spent a lot of time getting ready in fancy dresses.
Where To Meet Girls In Havana
We wrote a lengthy post on finding girls for sex in Havana already, but we will mention the best spots again now. If you want to find freelancers during the day just head to the Malecon or El Centro and walk around the touristy areas.
If girls are open for business they will make themselves known. Or if you see a really hot girl you can try to chat her up.
There is a lot of nightlife around town but the hottest clubs with the hottest Cuban girls will be Don Cangrejo and also Casa De la Musica. You can even hang around in front of these spots and see many girls.
One thing to note: when picking up Cuban prostitutes at bars expect them to want to party at the bar and actually be 'picked up.' If you prefer a quick negotiation and no partying with them try and meet them on their way in or go with the ones on the street.
You can also head to Salon Rojo which is a well known brothel.
Where To Meet Girls In Santiago de Cuba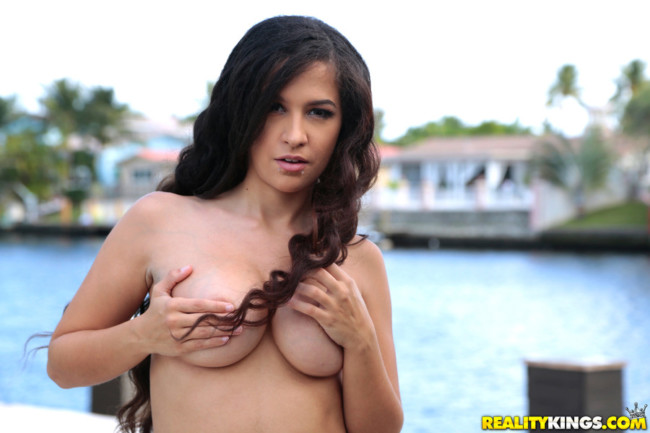 Many guys that travel here also hope to meet girls in Santiago de Cuba. There is some pretty good nightlife here as well so it is worth a visit.
The Melia Hotel is a great place to go to meet hookers, particularly to the Santiago Cafe which is a known freelancer pick up spot. La Parillada in Hotel Las Americas is another good option.
Some bars where you can meet non pro girls and tourists would be Claqueta or Hotel Casa Granda Terrace. There will likely be some pros there as well.
Where To Meet Girls In Guanabo
Trying to meet girls in Guanabo can be harder because it is a small town and everyone will be watching you. When the situation for them is as risky as it is that is not a good thing.
Club Bin Bon is a good spot to go for non pros, while El Cubano is where the hookers usually hang out.
Meeting Girls In Holquin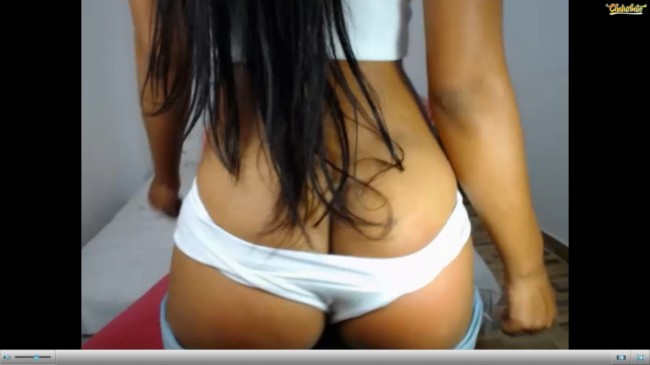 Like the above, now that we are in the smaller towns you shouldn't expect for there to be much action. The best place to meet girls in Holquin will be at Casa De la Musica.
Meeting Cienfuegos Girls
Another small and strict town which doesn't have a lot of action. However if you hang out on the Malecon or go to the bars or discos on the Malecon you will get propositioned by the working girls.
In these small towns expect to be asked to buy lots of drinks for girls inside. Many guys just prefer to hang around near the bar area to avoid the added cost.
Meeting Cuban Girls Online
If you want to try and meet Cuban girls online the best online dating site is Latin American Cupid. When using that site you can not only meet girls in Cuba but also from all around Latin America.
That way you can start pipelining before you visit any city so that there are always girls waiting for you. Nothing speeds up the process like online dating.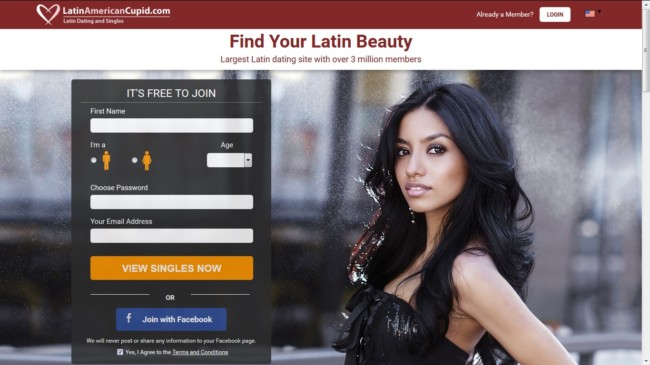 Good Luck Meeting Cuban Girls
The scene is quite different here and you really do need to be discreet. But it isn't hard, there are plenty of options around.
It isn't point and click like other places, but once you understand how things work you will get the hang of it. If you wanted to read a more in depth breakdown on the Havana nightlife check out this eBook guide.
Hopefully these pro tips on meeting Cuban girls were helpful to you.