Where To Buy Sex Toys In Pattaya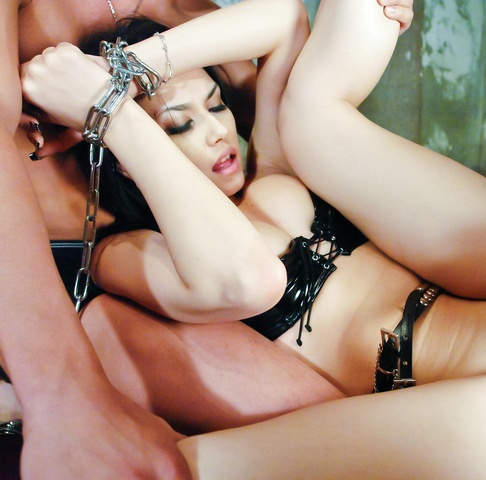 There are lots of people wondering 'where to buy sex toys in Pattaya' so we thought we should try to give some advice. Oddly enough it is easier to find a hooker for sex in Pattaya than an adult toy store.
A whole lot easier, but if you are on the look you should find what you are after eventually here. There won't be a big elaborate sex toy shop like you are hoping for, just a small shop or vendor with kinky toys to spice things up.
In this post we will talk about the legality of sex toys in Thailand, mention how to find some adult products, and of course talk about how to find some girls to use them with. We will also talk about a fetish sex club where they have plenty of toys and BDSM gear you can use.
If you want to get wild and have some erotic fun here then that will definitely be possible. Lets go ahead and get started with some boring legal talk. We will also mention how to order sex toys in Pattaya online as well.
In Thailand Sex Toys Are Illegal
So is prostitution but thousands of girls get barfined every day across the country and nobody seems to mind. If you have the chance to buy a sex toy in Thailand you don't need to worry about any sort of set up or anything like that. It is just a guy trying to make a profit, not to get you locked up.
Any time there is a demand the supply will show up and there is definitely a demand in a sexpat town like this. You can also bring them with you which is what many guys choose to do.
The only way you might run into any legal trouble is if it looks like you are trying to sell or smuggle them in. Don't bring 100 unopened boxes with you in your suitcase, but a vibrator and some handcuffs won't get anything more then a wink from the people at airport security.
At worst they will get confiscated but that is highly unlikely.
Small Sex Toy Shops In Pattaya
You aren't likely to find any big and elaborate sex toy stores like you might be hoping for. They don't stay in the same location long or they might get shut down like this guy who tried to set up shop at Big C.
Instead you are going to look for vendors or small shops selling sex toys on Beach Road or at night markets like Thepprasit, Pattaya Floating Market, or Wat Chai. Head to those markets at night and you will probably find some, but you will definitely have a better selection if you buy sex toys in Pattaya online or buy them before you come.
There are thousands of online adult shops out there, a simple Google search will lead you to many. The most popular erotic toy in the world for men is the Fleshlight and you can get a great price on it buying directly through their website at that link.
Fetish Sex In Pattaya
If you don't want to risk buying them, bringing them, or don't need to have them long term then you could visit a fetish sex club in Pattaya. Devils Den is a great place to find threesomes, anal sex, bondage, BDSM, and they have a wide variety of sex toys on site.
If you do want to get them for yourself you can try to barfine a girl from any of the girly bars in the city. Make sure that you let her know what kinky thoughts you had in your head before you do.
Not all guys like hookers and meeting non pro girls in this city isn't the greatest but can be done. Thai girls can be quite easy to hook up with once they feel comfortable with you, but finding non pros in this town can be tricky.
The best advice is to contact lots of girls on Thai Cupid and Thai Friendly and don't talk about sex. You need to be a gentleman, treat them with respect, and let them warm up to you. A polite 'if we meet do you want me to pay you' should probably be asked if you don't want hookers.
Get them back to your place after a date and still don't talk about sex. Go in for a kiss and then proceed to make things a little naughtier as the night goes on.
Messaging girls asking if you can tie them up or stick a vibrator in their ass is only going to leave you with ladyboys or hookers. But if you are a gentleman and take things slow you will eventually find what you are after.
If not then it is just another night of boring standard sex, the horror. But the next time she comes over she might be willing to progress a little further, and the next time further more. Thai Cupid and Thai Friendly will be the easiest way to get non pro girls in your bed.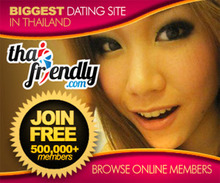 Not A Lot Of Options For Sex Toys
Even though sex toys in Thailand are illegal that doesn't mean you need to be worried. As long as you aren't trying to import a shipment of them then no one will care.
If you want to use them with a hooker confirm with the girl that she is down for kinky fetish sex before you go back to your place. If you want to use them with a non pro girl proceed with caution and build up to it.
For more tips on how to get the most out of the great nightlife in this city check out this eBook guide. It breaks down everything from the nightlife, how to get there, where to stay, and how to save some baht while you enjoy yourself.
Hopefully this post answered the question of where to buy sex toys in Pattaya for you.