Review Of Sky Trax Super Club Angeles City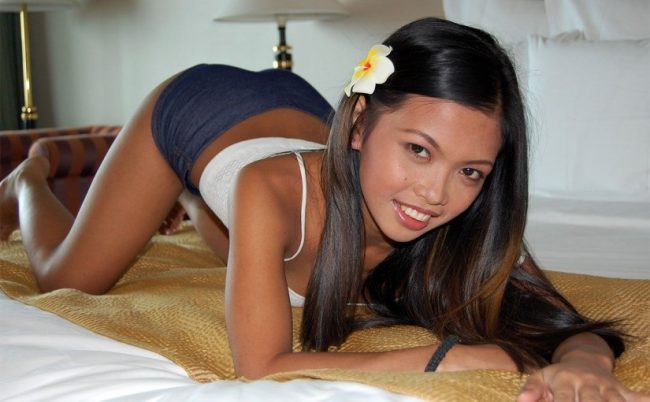 Thanks for checking out this review of Sky Trax Super Club in Angeles City. There are so many great places to party in this city, if you are only on a short trip you may not have time to check them all out.
This is one of two main freelance hooker discos located on Fields Avenue. Some people may quibble and say that this is just outside of the entrance to Walking Street, but either way it is right in the heart of all the action.
We will talk about the location and layout of Sky Trax in Angeles City to start. Then we will talk about the sexy Filipina hookers that frequent the place.
Some guys love it here, others don't like it as much. We will share our opinion on it and others are free to share theirs in the comments. If you wanted to read about the entire Angeles City sex scene you can check out that link.
Logistics Of Sky Trax Super Club
As mentioned Sky Trax is located on Fields Avenue just before the entrance to Walking Street. Its exact location is right on the corner of Constain Street across from Angel Witch.
It is very easy to see and has a big neon sign out front that is lit up at night. There is a small entry fee on weekends but on weekdays it is free to get in.
The club itself really isn't all that big. The dance floor in particular is quite small and is on a lower level than the main floor. Then there are seats around the main floor area, and some more seats in a small upstairs area,
You can easily walk around the whole place and check out everyone inside in a matter of minutes.
Filipina Hookers At Sky Trax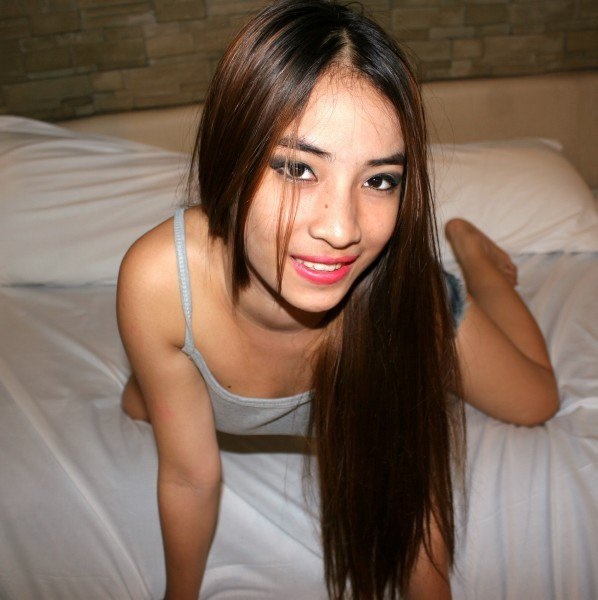 This is not a girly bar so all of the Filipina hookers at Sky Trax are freelancers. That means they do not work for the bar and they are free to go with who they want and charge as much as they want.
Is every girl in Sky Trax a hooker? Not always, but generally speaking most non pros do not end up in this area of town at night.
That means if you see a girl that isn't already taken you like you can respectfully approach her and see if she is open for business. Don't walk up and grab her tits, but be a gentleman and see how she responds.
One important note is that this is the disco that is frequented by the Korean guys in town. That doesn't mean other races are not welcome, but there are going to be some girls here who only have interest in Koreans.
You don't need to avoid it entirely because of that, just know going in that some of them may not have any interest. If you get rejected by a few too many just remember that High Society is on the opposite end of Fields about 5-10 minutes away.
Price For Sex With Hookers
Since they are all freelancers there is no way to say what they will charge. You can expect it to be somewhere between 1500 and 3000 pesos, though some girls might be a little outside of that range.
Be sure to confirm how long you want them to stay at your place and how many rounds you will do. Otherwise they will just assume it is a 1 bang short time and only stick around for about an hour.
The good thing about freelancers is it is all negotiable. If you don't like their opening offer make a counter offer, if they accept cool, if not find another girl.
Another thing to note about Filipina hookers is that they don't like to think of themselves as hookers. If you want to get the great girlfriend experience they are known for you may need to treat this more as a normal bar pick up, but of course still pay her in the morning.
You could also try to meet girls on Filipino Cupid or PinaLove. They are the two main dating sites in the country and you will be able to find cheap freelancers on them or girls for more serious dating.
Have Fun At Sky Trax
It is worth checking out while you are in town but not a big place and many of the girls there are often already with a guy. It isn't quite as good of a freelance pick up spot as High Society, but it is pretty similar.
For more on how to plan the perfect first trip here check out this eBook guide.  It breaks down everything a first time visitor needs to know in great detail.
The main complaint people seem to have about the place is the DJ is really annoying. Not a huge deal but worth mentioning about Sky Trax Super Club in Angeles City.