The 8 Best Cities For Prostitutes In Latin America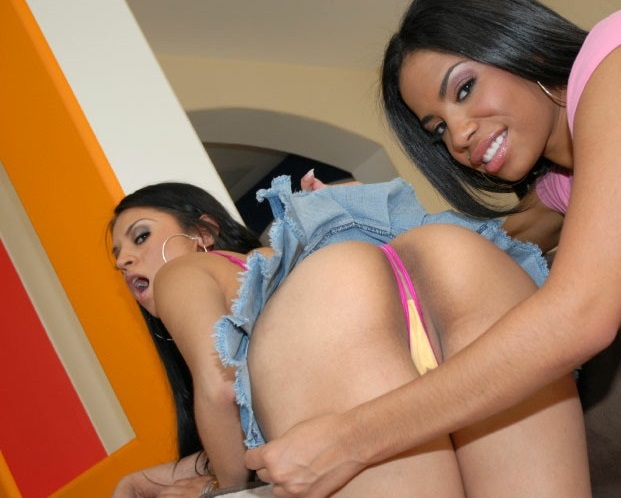 Welcome to this post on the 8 best cities for prostitutes in Latin America. Some guys are anti hooker, and if that is the case then this post is not for you, instead check out this post on the best nightlife in Latin America.
This one is all about the best spots for prostitutes. When you travel you want to relax and have fun, well working girls make this combination easier than anything else can.
Sure, it can be nice to go out to a club and pull a hottie you don't have to pay for. But then you have to get dressed up, wait in a line, try and 'game' some girl and hope it all works out in the end.
With a hooker you just throw on some jeans and a t-shirt, go to the known spots where escorts hang out, find a hot one then make an offer. No work, no hoping, just some nice guaranteed ass to enjoy on your holiday.
Latina girls are some of the most attractive on the planet and that is one reason why so many single guys love mongering in this part of the world. Even if you are paying for that ass learning a bit of Spanish can definitely make things better for you.
We narrowed this list down to 8, it could have been a list of 5 or a list of 15 and been fine. For some reason 8 felt right so lets get going with them. As usual we will do this in alphabetical order, that means we start out with a place you may never have heard of.
Campo Allegro Adult Resort In Curacao
It really doesn't get any more relaxing then this. The Campo Allegro Adult Resort in Curacao is the type of place that all guys wish they could spend some time at.
It is a big compound with lots of rooms you can stay, restaurants, a pool, the beach, and plenty of prostitutes. They come in from all around the region, mostly from nearby Venezuela but also from the Dominican Republic, Colombia, and other spots.
The girls are only allowed to stay for 90 days at a time so fresh faces are coming in daily. The prices are quite reasonable, rooms at the resort are $60 a night and the girls generally charge around $40 per bang but its negotiable.
Lots Of Prostitutes In Havana
If you like to get free pussy then Cuba is not the right country for you. Even when the local guys have a girlfriend they often end up giving her a little money every time they have sex.
That is just the custom here, so if you are a tourist expect to pay for it If you are going to visit we suggest you read this guide on finding girls for sex in Havana.
The cliffs notes version is find a casa particular instead of a hotel and be very discrete. You aren't likely to get in any trouble for mongering, but the girl definitely can.
Don Cangrejo and Cafe de la Musica are two of the best clubs to meet freelance prostitutes.
Stay In El Poblado In Medellin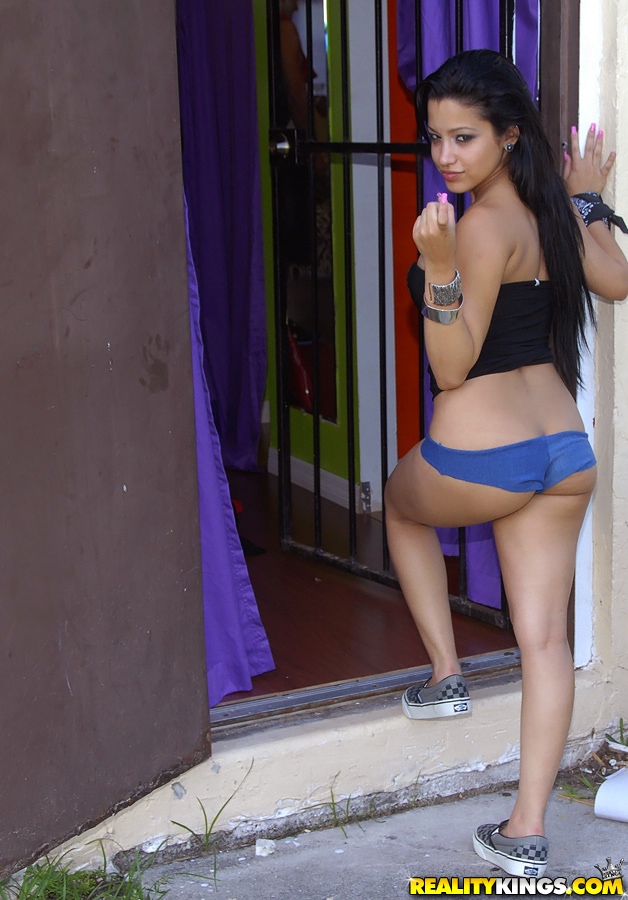 Medellin is becoming a very trendy place to visit which could be a bad sign. As of now there are many casas (brothels) around town where cheap sex can easily be found.
As more and more noob tourists find there way here they might start to overpay and make prices go up. Currently most casas charge somewhere around 50k pesos per bang which is under $20.
El Poblado is the nicest and safest area of town to stay, particularly near Parque Lleras. Or if you are a first time traveler to a foreign country staying at 'The Mansion' which is a hotel with girls on site will be the easiest way.
Things will be more expensive there, Mansion girls will expect 150k pesos minimum, but they are hotter than your average casa girl.
Porto Alegre, Brazil
This will not be the first time that Brazil is on this list, in fact the next two cities are also from here. The difference between Porto Alegre and them is that they are both massive mega cities and this is a much smaller town.
That means less traffic, less hassle, and lower prices. Avenida Farrapos is home to lots of strip clubs with back rooms, and there are some cheaper brothels like Carmen's around as well. Now for some more hookers in Brazil.
The Rio Nightlife
Is there anything more legendary than the great nightlife in Rio de Janeiro? From the great beaches, the awesome parties, and the hot prostitutes this city really has it all.
But it is a huge city in a country that isn't all that safe. This post on mongering in Rio de Janeiro will tell you how to plan a trip there.
The cliffs notes version would be to stay in Copacabana and then head to the cheap termas (brothels) in Centro during the day using the metro. You can also visit the Vila Mimosa red light district where you can have sex for around $20, the 'massage spas,' or one of the giant luxury termas like Centauro which will cost $200+ to bang a girl.
Three Brazilian Cities In A Row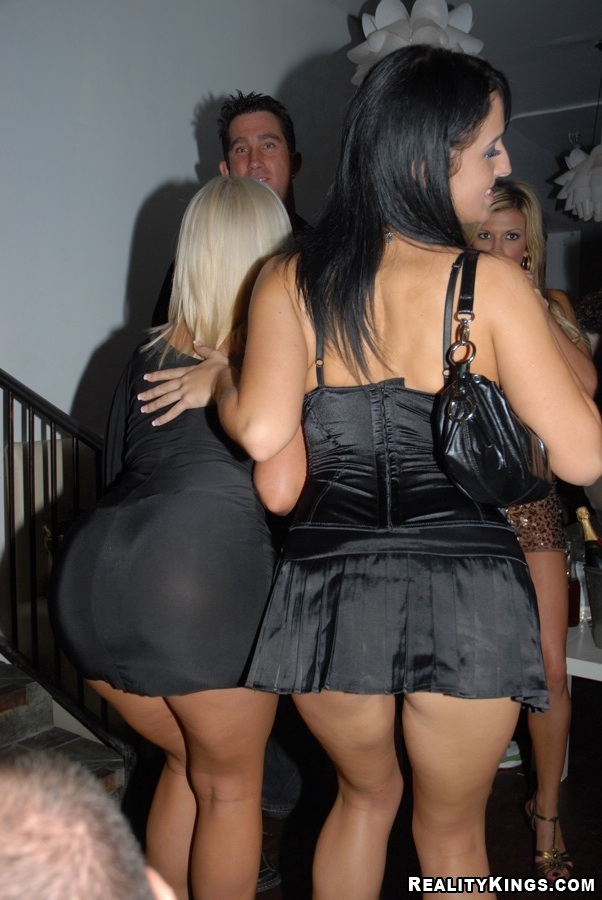 Sao Paulo is actually even bigger than Rio! That means more traffic and more hassle, plus one of the nices brothels in the world in Scandallo. Unfortunately it will cost over $300 to bang a girl there.
Overall Brazil really isn't a cheap country to visit. Airfare is high, hotels are expensive, and prostitutes cost a lot. They are fly though.
You can visit luxurious brothels, cheap sex massage spas, or cheaper termas will be around also. If you are going to travel around Brazil try using Brazil Cupid, then if your dates fall through you can fall back on the hooker scene.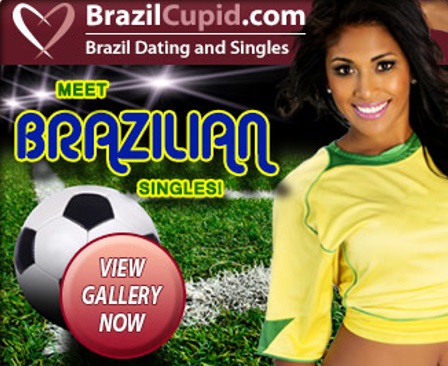 Sosua And Adult Resorts
While some of the Dominican Republics Adult Resorts aren't in Sosua a few of them are very close. The most affordable of which would be Blackbeards which isn't far at all.
It is a similar set up to The Mansion in Medellin and Campo Allegro in Curacao. You stay at a hotel and there are prostitutes waiting down by the pool during the day or in a nightclub after dark.
The prices are very reasonable, about $35 for 1 bang or $70 for all night. They do a good job of finding sexy girls so you should be pretty satisfied with the selection.
Sosua is a well known sexpat town filled with freelance prostitutes. Just stay in the Pedro Clissante/Dr Rosen area and you will be right in the heart of it all.
Go out after dinner and when you see a hot girl make her an offer. Prices are pretty similar for the freelancers as they are at Blackbeards and you can pretty safely assume any girl out at night in this area is a prostitute.
Zona Norte In Tijuana
Sure, Mexican border towns can be pretty sketchy but Zona Norte brings in lots of money so they keep it relatively safe. Just hop in a taxi right as you cross the border and ask them to bring you there.
Then head to Adelita's or Hong Kong and bring one of the sexy strippers inside to a short time hotel next door. $50-$100 will be enough to bang just about any girl in town.
Girls here can be a bit difficult to deal with, make sure to confirm she will remove her clothes and be up for position changes before you get up to the room. If you don't she might ask you to pay more for something as simple as that.
There are lots of hot prostitutes in Tijuana and you can have a hell of a time partying here.
Enjoy Traveling Around Latin America
Just in case you wanted to try to meet some non pros along the way the best dating site to use would be Latin American Cupid. Might not be too good in Tijuana or Curacao, but should work very well in the other cities.
Then if things fall through with your date there are plenty of whores around to cure your blue balls. This mongering travel guide has more tips on the best places for a single guy to visit in this area of the world.
Hope you have fun if you visit any of the 8 best cities for prostitutes in Latin America.