Breakdown Of Adult Resorts In The Dominican Republic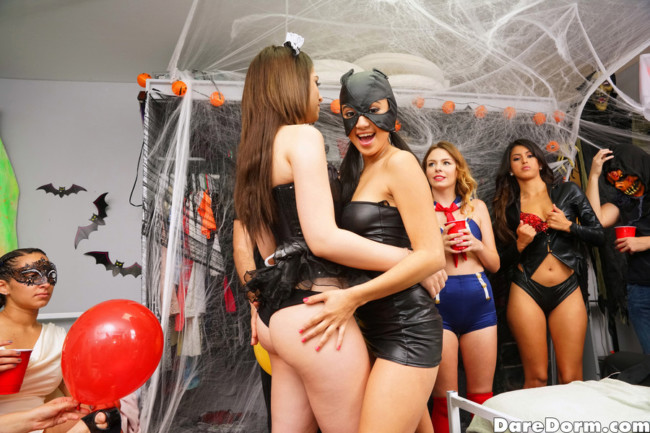 We are going to do a breakdown of 4 adult resorts in the Dominican Republic. They are all located in Puerto Plata, but one also has a branch in Punta Cana as well.
We feel it is important to note that we know almost nothing about the 2 'all inclusive adult resorts' that are way to pricey for most mere mortals. If you can afford a vacation like that then more power to you, but we are just going off the websites and what little else we have heard about them.
There are 2 others that are not all inclusive that are actually pretty great value all things considered. A tropical beach vacation in a place like Puerto Plata is going to be a great time, and since all of these adult resorts have sexy Dominican girls ready to head to your room at any time they sure make things convenient.
These are some great single guy vacation options, and ones that any guy should try to experience at least once if they can. When guys travel finding girls and sex is one of the first things on their minds, well these adult resorts alleviate one of your biggest concerns.
We are going to start with the expensive all inclusive resorts to get them out of the way first. We also will be saving what (in our opinion) is the best for last. If you were here hoping to read about Dominican women interested in foreign men that link can tell you where to find them.
Viking Exotic Resort In Puerto Plata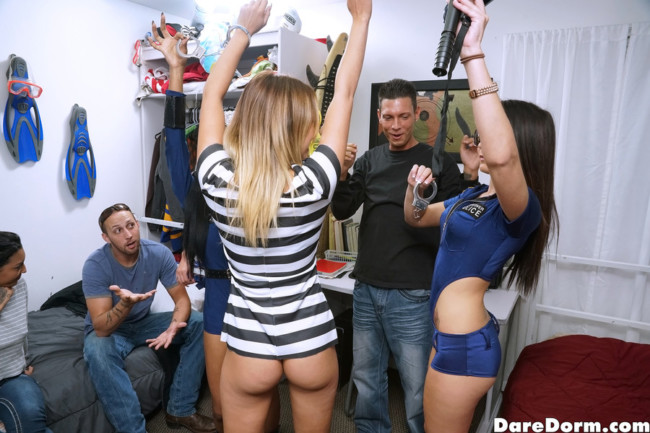 Again we want to make it clear that we don't know much about this place or the next one. The reason is pretty simple, the cheapest vacation package at Viking Exotic Resort in Puerto Plata costs $4,500 for a 3 night stay.
We probably just lost half the people reading this, but we will go on anyways. This gets you a free airport picking, a standard room and one girl a day. Remember it is an all inclusive resort so you don't need to worry about food or drinks or anything like that.
All you can eat with the girl is also included, and you can change the girl each day if you want. If you really want to 'ball out' (as if $4,500 already isn't) you can do the VIP package that costs $7,900 for 3 days and gets you 2 girls, a luxury suite, and a free massage every day.
This eBook guide has good tips on how you can take a full month vacation to enjoy the adult entertainment in the Dominican Republic and have a great time for less then they charge for a weekend.
Dr Nights Exotic Resort
The DR Nights has 2 locations, one is located in Puerto Plata and another branch is in Punta Cana. The prices can be a little cheaper here at $1,065 a day for the cheapest package.
This gets you 1 'companion' who will be with you all day, though we think if you want to change companions the next day you have to pay the $1,315 a night one that has an 'exchangeable companion.'
They have a few packages, one that costs $1,350 a night gets you 1 girl for the full day plus a 2 hour session with a different girl as well. One odd thing we heard about this when doing research is that this place may not have its own resort.
Instead you are in another 'adult resort' but not everyone there is doing the DR Nights thing. So you and your hooker might be eating dinner next to newlyweds on their honeymoon. Sounds odd.
Check out their website for more info on this adult resort. But with how easy it is to meet non pro girls in the Dominican Republic and how many cheaper options for hookers there are those prices are out of whack.
Field Of Dreams In Puerto Plata
Now we are finally to some things that most guys can actually afford. How does $45 a night to book a room sound? No, it isn't all inclusive, but you aren't paying a small fortune to stay here either.
They have other rooms for $85 and $120, but you can stay here starting at $45. Of course this isn't all inclusive, you have to pay for food and drinks but they have a nice bar and restaurant on site.
They also have plenty of sexy Dominican girls working here. One thing we didn't mention about the expensive ones is that you can find girls of different ethnicities there according to their websites.
Back to Field of Dreams and their girls, you pay each girl any time you want to head to the room. The rates are roughly $40 for a 2 hour session and $75 for all night.
This is definitely a solid option, and you can get more info about this adult resort in the Dominican Republic on their website. Or you can try to meet Dominican women who want to meet foreign men on that site before your trip.
Is Black Beards Puerto Plata's Best Adult Resort?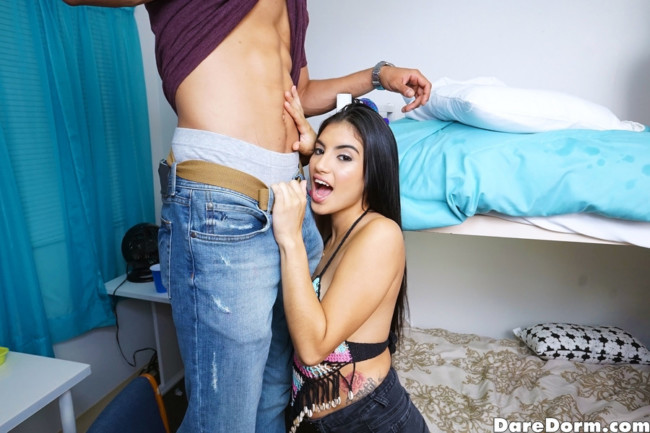 We saved this one for last because it has a pretty stellar reputation. You can read many trip reports or reviews of the place and people almost never have a bad thing to say about it.
The cheapest rooms here are $55 a night and they have more expensive options as well. The prices for the girls is the same, and you can also pay 500 pesos to get a blowjob in the hot tub by the pool (but if you cum you have to pay the whole short time rate.)
They do a great job of running the place and always make sure to have plenty of sexy girls on staff. There have been some reports of guys showing up to Field of Dreams and not being satisfied with the lineup, though that is rare. That doesn't seem to happen at Black Beards.
This is probably the best all around value adult resort in the Dominican Republic. You can read more about Black Beards in our review of it.  We also included it in our 3 easiest Latin American vacations for a single guy post here.
Have Fun At Your Dominican Republic Adult Resort
No matter which one you choose you are bound to have a great time. All of them are located in safe areas and gated communities. You don't need to worry about safety at all.
They also have access to private beaches so you can enjoy a great relaxing beach vacation. The Dominican Republic has much more to offer as well.
You can head out to find sex in Sosua for the freelance prostitute scene there. Or go and meet single girls in Santo Domingo which is a great place to meet local girls that aren't hookers.
There are also many swingers clubs like Caribbean Fancy if you are traveling with a lady already. Dominican Cupid is loaded with girls that want to date foreigners, and maybe she will want to join you at one of these clubs.
Hopefully this breakdown of the adult resorts in the Dominican Republic was helpful to you.