AfroIntroductions: The Best Online Dating Site In Africa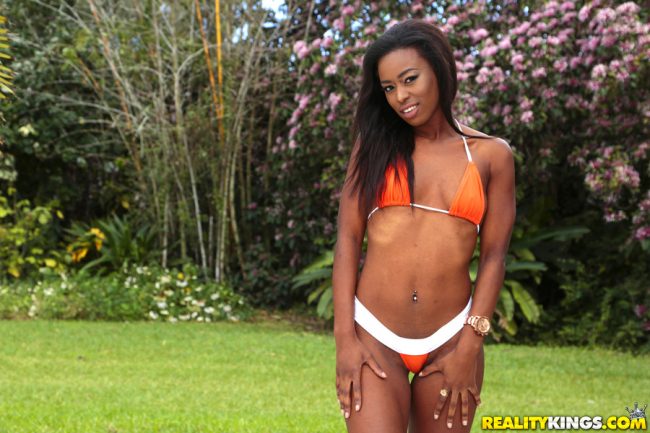 Thanks for checking out this review of AfroIntroductions the best online dating site in Africa. The world is becoming a smaller place every minute and now you can meet girls from all over the world by clicking buttons.
Only twenty years ago it would have been nearly impossible for a guy from the US or Europe to get in contact with sexy African ladies. Hop on a plane and fly over or forget about it.
That isn't the case anymore. In this review of AfroIntroductions we will talk about how foreign men can use the best online dating site in Africa to find the woman of their dreams.
We will try to cover all of the positives and negatives of the site and talk a bit about what dating African ladies might be like. There are some strong cultural differences which might make things a bit difficult at first but are nothing you can't work through.
Lets face it, most guys feel that dating western women isn't the answer anymore. Not to get all anti-women in this post but they sure have some high expectations.
Wouldn't it be nice to meet a lady and not have to put on an act around her? To just be able to be yourself, be friendly, and have a chance with her?
Well that is what can be found when foreign men use international dating sites. Women who don't need you to try and impress them all the time.
Lets go ahead and answer some of the most common questions about the site. This one still seems to pop up often.
Is AfroIntroductions A Scam?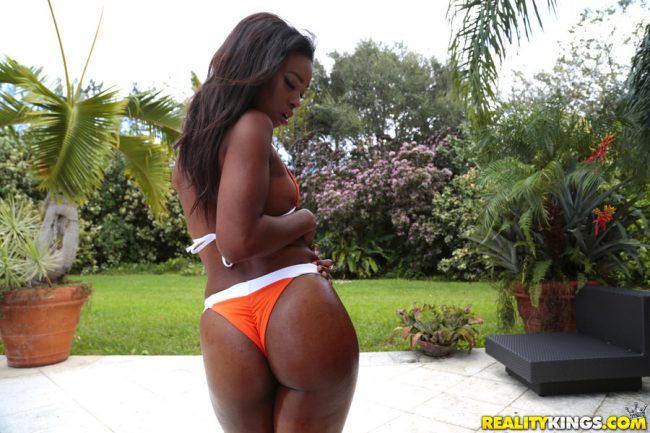 No, AfroIntroductions is not a scam. This site is part of Cupid Media which is one of the biggest online dating networks in the world. They have around 50 different sites in their network and millions of paying members.
A site doesn't stick around for 15+ years like they have if they are ripping people off. The majority of people on the site are real and you get what you pay for here.
With that said everyone has heard of Nigerian email scammers and they find various ways to try to earn money. Don't worry, avoiding a scam is very simple.
The most important thing is don't send any money to anyone you haven't met. This is as true on a dating site as it is when you receive some random email promising a fortune if you send them a thousand dollars right now.
So if you start chatting with a girl and she asks you for money then you know the deal. Ignore her and move on to the next. This happens on many international dating sites and it isn't always a scam, it could just be a poor lady who really does need money.
Think with your big head not your little one and don't fall in love with a girl you have never met. Secondly, don't send any nude photos that also show your face or do a full body nude Skype chat.
If things start to get hot and heated in your chats and you want to do a video chat make sure you never show your dong and your face at the same time. If you do then you put yourself in a vulnerable position of getting blackmailed.
Outside of that you really don't have anything to worry about. Some guys wonder why is it worth it to pay for a dating site, well why is it worth it to do many things?
Why do you pay someone to do your laundry or buy a washing machine when you can handwash your clothes? Why do you pay to get into an exclusive nightclub when there are free to enter bars all around.
The answer is that time equals money and signing up for dating sites will save you a lot of time. Lets say you are about to take a trip to Africa and want to meet some sexy ladies while you travel.
Do you want to show up in town and not know anyone? And then have a lot of pressure to pick up ladies at bars each night knowing if you strike out you have no other options?
Or would you rather sign up for AfroIntroductions and make contacts before you arrive? That way when you get into town you already have dates lined up.
There are over 2.5 million members on the site and believe it or not there are more women than men. Plus if you aren't a paying member you can't message anyone first, and since most guys don't pay that means you have some great girl to guy ratios going on.
Lets just randomly say there are 100k active female users currently and 80k active male users. If only half of the guys pay (it is probably much less then that) you are looking at 4 guys who can send messages for every 10 girls.
Where else are you going to find ratios like that? Exclusive nightclubs always try to keep an equal amount of guys and girls, well here you get even better then that!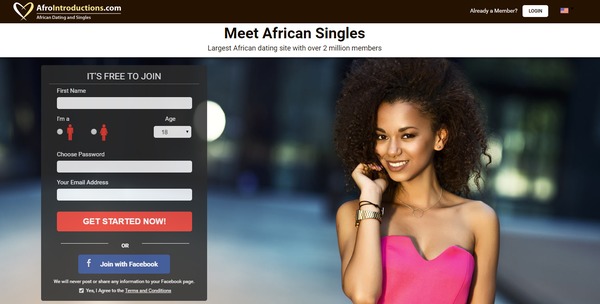 African Ladies Seeking Foreign Men
While most of the ladies on the site are black there are many guys of all ethnicities. It is not a site only for black guys, no matter if you are white, Asian, Latino or whatever all are welcome.
AfroIntroductions is an interracial dating site where African women seeking foreign men can find them. With such a huge user base there will be girls here who like all different kinds of guys.
You never know if a girl will like you or not until you try. So sign up and start to send out messages to every girl that you think is cute.
All Cupid sites have very detailed search options so you can target exactly the right types of girls you like the most. You should search for any city in Africa you might want to visit, or even check out the city you are currently in just to see if there are members near you.
If you are trying to find a foreign bride then it really doesn't matter where she is. You can make a real connection with someone and then figure out the logistics of how to meet later on.
Best Dating Site In Africa
Whether you are looking to find some dates when you travel around the continent or find an African foreign bride this is the best dating site you can use. No other online dating site in Africa even compares.
With a huge user base and members all over the globe this will be your best option. Sign up for free and check it out, if you like what you see then go ahead and register. Just use a little common sense and don't send money to someone you don't know and things will go smoothly.
Good luck if you try to use AfroIntroductions the best online dating site in Africa.