Our Review Of Airport Club Walking Street Pattaya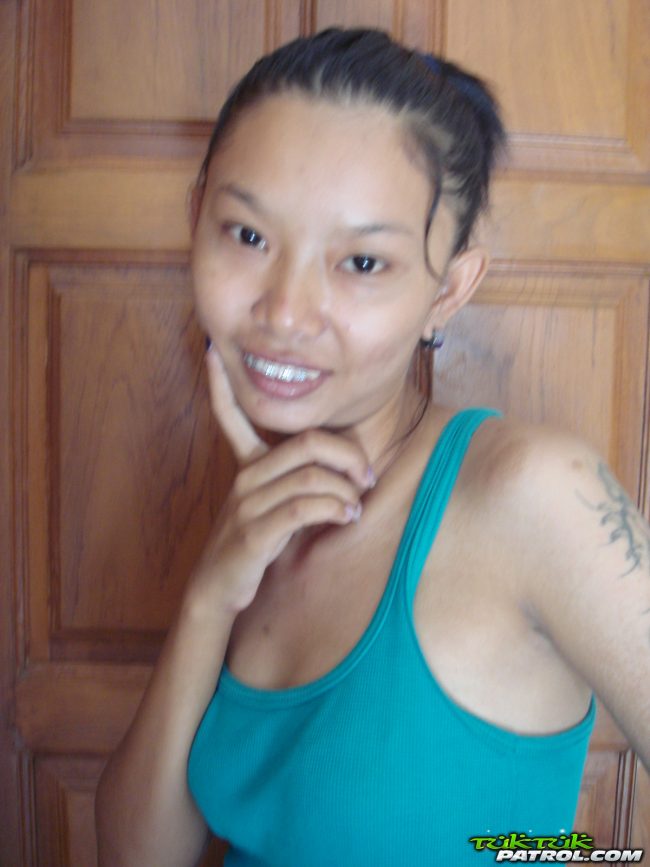 Welcome to our review of Airport Club on Walking Street. This is a city many single guy's dream of visiting and the Pattaya Go Go's are a big reason why.
If you are going to party on Walking Street then Airport Club is one Go Go that you may want to check out. Experiences can differ from guy to guy but this is a well respected bar.
During this review we will talk about the location and what things should be like when you visit. After that we will talk about prices and the sexy Thai bargirls.
Visiting Pattaya Go Go's
When you go into a Pattaya Go Go you buy a drink and take a seat, try and find one with a good view of the main stage. There will be plenty of sexy Thai girls dancing around you, often in thongs and bikinis.
If you want one of them to join you then you have to buy her a ladies drink, and if you want more fun back in your room you pay a barfine. The money from the barfine goes to the bar, and then you discuss with the girl what she will charge you on top of that.
There are mamasans who are managers of the girls that can assist you in finding one, and a waitress can go ask one to come over if you don't want to approach yourself. Ladies drinks and barfines are not mandatory.
Now that you are caught up on how things work lets get back to this specific bar.
Airport Club Prices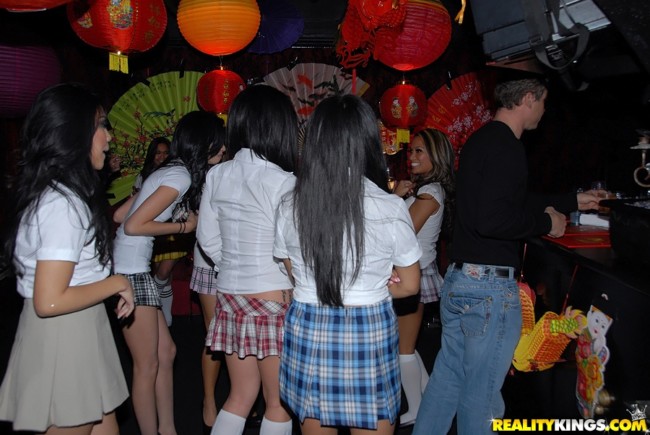 The prices at Airport Club Pattaya are similar to what you find all around Walking Street particularly when it comes to drinks. The cheapest beer you can find is 85 baht.
A ladies drink will be around 150 which is the standard price in the area. The barfines are only 700 baht which is a bit cheaper than some other nearby Go Go's.
If you do want to barfine one of the girls you will need to discuss her fee. That could be anywhere from 2k-4k for short time and 3k-6k for long time, remember that is on top of the barfine price.
Short time means around 1 hour or 1 bang, long time means all night and sex multiple times. Her fee and how long she will stay will be negotiable, long times don't necessarily have to mean overnight they can mean a few hours.
If you can finish quickly some girls may allow 2 bangs for a short time. Be sure to confirm things like how long she will stay and how many rounds you can do. If you want any sort of fetish or kinky sex or have anything specific that you really need to do then discuss this with her before you leave the bar.
If these prices sound too high for you then maybe your budget is more suited towards meeting girls on Thai Cupid or Thai Friendly. There will also be some freelance prostitutes on the sites and you might be able to negotiate a much cheaper price with them.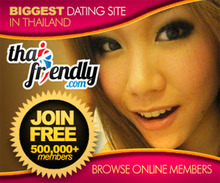 The Sexy Airline Stewardesses
When you walk past there will be some girls out front inviting customers in. They will be dressed in sexy stewardess uniforms that can be very eye catching.
This isn't one of the bigger bars in Pattaya but they have a big stage by the front and a smaller stage with a hot tub in the back where the girls splash around. There will be plenty of girls around for you to choose from.
As far as how hot the lineup is that can change quickly. The best advice you can get is to walk in and check out the girls who are working when you are in town. If you like what you see sit down and buy a drink, if nothing interests you there are many other options all around you.
Enjoy Visiting Airport Club
The quality of a lineup at a bar can change quickly but this one usually does a good job of keeping a sexy staff of stewardesses on hand. If you don't like what you see you don't have to stay.
It isn't like you will be lacking for other options. If you wanted to read more about the full Pattaya nightlife scene and get some money saving and travel tips check out this mongering guide.
It breaks down the things you need to know to have a successful first stay in the city. Don't spend your first few days in town wandering around like a lost puppy, instead show up like a pro.
Hopefully this review of Airport Club had the answers you needed to make a more informed decision.