Have Anal Sex & Threesomes In Pattaya At Devil's Den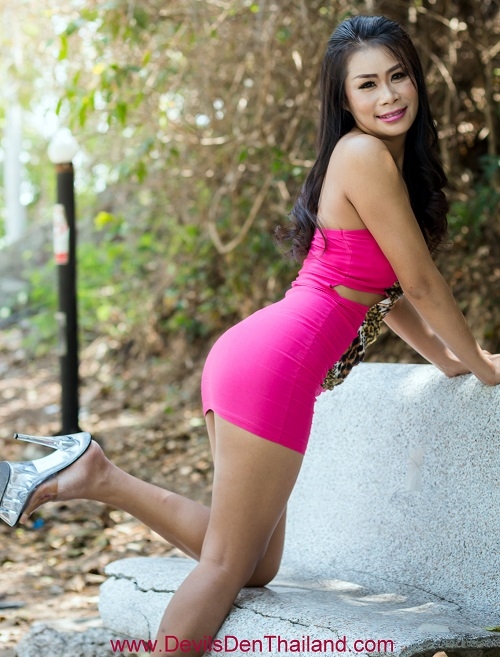 There is a reason that this is the dream of so many guys, and that is because they are so damn hard to come by. Guys from across the world travel here to fulfill their fantasies, and if you want to tick another box off the to do list you can have anal sex and threesomes in Pattaya at Devil's Den.
Devil's Den runs an incall/outcall service that specializes in threesomes and also having some of the best performers in the city. Considering how many ways there are to find sex in Pattaya that is a bold statement.
If you do the action on site then you are forced to take the houses specialty which is the best threesomes in Pattaya. If you do the outcall and have them visit your room you can get just 1 Thai girl, two Thai girls, or as many as you'd like (and can afford.)
Devil's Den is located in LK Metro which is the second biggest Go Go district in town. The girls posted on this page are from their website, if you want us to take them down comment below and we will.
What Is A Visit To Devil's Den In Pattaya Like?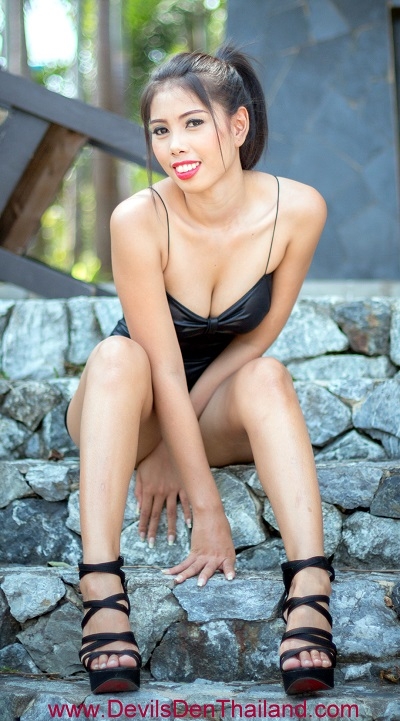 When you go to Devil's Den you can be assured of a few things. One is that if you do the on site action you will be having a threesome every time.
Another is that you are going to get to choose from a group of sexy Thai girls, many of which do anal sex. If you don't like the lineup there won't be any pressure to force things. You can come back another time and hope the lineup is better then.
There also won't be any ladies drink pressure here. You can buy some drinks and hang around if you like, or you can get straight to business.
They only keep Thai girls that know how to give a porn star experience here, so you won't end up with any starfish. Some guys complain that some of the girls seem to follow a set routine, but on your first visit with a pair of girls that won't matter.
They will wash you off in the shower then head to the bed for the fun to begin. You get 90 minutes and are allowed 2 pops if you can get it off in time. Since you are having a threesome that means one for each girl.
They don't all do anal but many do. If it is your goal to find anal sex in Pattaya just confirm if the girl will or won't before you choose her. Great bars like this are why this city has some of the best nightlife in Thailand.
You can even get many girls who will be down for bondage and BDSM.
Tips On Having A Threesome At Devil's Den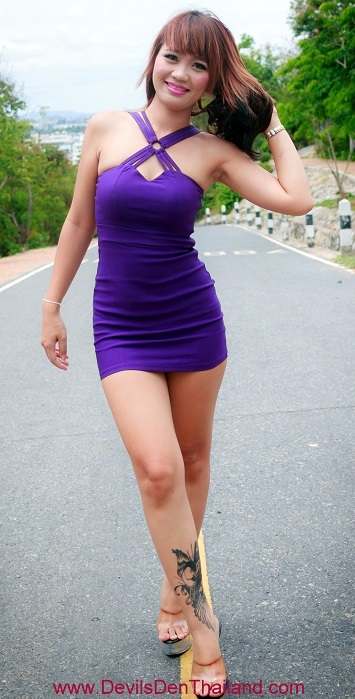 If you are going to have a threesome at Devil's Den in Pattaya there are a couple of tips we have to make your experience a little better. You don't have to follow them, but they may make your threesome feel a bit more genuine.
The first is to pick one girl and then let her choose the second. That way you know you are getting two sexy Thai girls that work well together.
If you choose the two hottest girls in the place that can be the most visually appealing threesome. But what if they happen to hate each other? If you let the first girl choose the second she will choose one that she (at least somewhat) enjoys being with.
Maybe pull the first to the side and talk to her out of earshot of the other girls. Then the two of you can come to a decision where you are getting one you think is hot and she is getting one she is comfortable working with.
Secondly, if the girls aren't interacting with each other enough or doing the things you expect you need to ask for it. This can be awkward for a lot of guys, but as their website says 'you are the director.'
Some girls will just go through the motions and try to get through it doing the bare minimum. If you feel like this is the case then you may need to take charge and direct them.
Remember that they have many different sex toys available here. Inquire about what they have and ask for the ones you want to use if you want to try bondage, BDSM or other fetishes.
The Prices For Anal & Threesomes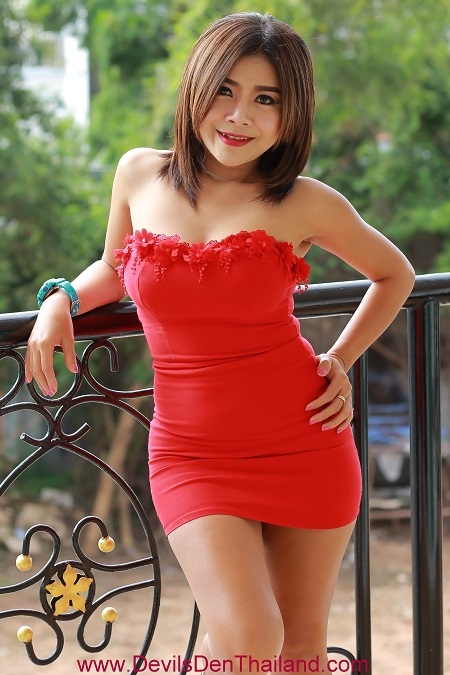 Like all places they have a wide menu but we will break down the most important parts of it. If you do the incall service meaning at Devil's Den you get a 90 minute threesome for 4,000 baht.
You can add an additional girl and make it a foursome for 2,000, and any additional girls will also cost 2,000. If you want two hours instead of 90 minutes that is 4,800, and three hours is 8,000.
They also offer nuru massage on site for 3,500 for 90 minutes from one Thai girl, and if you want two girls that is 6,500. They also have outcall escort services where they come to your hotel.
For the outcall threesome it will be 5,000 for 90 minutes, if you want just 1 girl it will be 2,500. You can have an overnight threesome for 7,8000 or overnight with one Thai girl for 3,900.
You also can have a threesome in their bus on the way to or from Bangkok but this is really expensive, a minimum of 12,000 baht and that is if they choose the girls. You can just take a standard bus for 150 baht and then head to devils den when you get there and save over $200 so can't see any real reason to do this.
Is Paying For A Threesome In Pattaya Worth It?
We have all seen threesome porn scenes that look amazing. They put ridiculous expectations in your head that are going to be almost impossible to live up to.
You want to find two extremely hot girls, kick off your shoes, and watch them go to work on each other. Once they are fully into it and you can't take anymore you join in the fun and finish them both off.
That is what dreams are made of, but finding an experience like that is going to be almost impossible. You need to find two girls that really want to be with each other and are passionate about it, and passionate about you being involved as well.
In a city like this the only thing the Thai bar girls are passionate about is money. So while you can get the best threesomes in Pattaya at Devil's Den any time it is money motivated its going to be hard to get the full experience.
Also Devil's Den isn't known for having the most attractive girls in town. You might find some hot ones here, but don't expect models. That said lineups can change quickly so take a look when you are nearby.
If you want to save money on your trip to the Pattaya nightlife this eBook guide can help.
Better Than A Threesome With Go Go Girls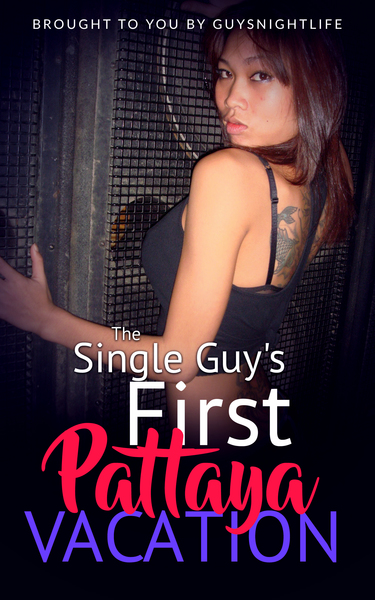 While you may be able to find some hotter girls at a Go Go to barfine at the same time the odds of them giving a good threesome are 1 in 1000. The Devil's Den girls may not be the most genuine threesome experience in the world it will be far better than most.
If you barfine two girls you will likely bang one of them while the other hides in the bathroom or under the covers. They will almost assuredly not interact with each other at all.
So you will be banging two girls, but it will be two one on one sessions. If you value beauty over skill then maybe that is the better way. Also most Go Go girls in Pattaya won't do anal sex, though the girls at Windmill probably will.
The kinky options like this are what makes this city hard to beat when it comes to best mongering vacations.
Have Fun At Devil's Den In Pattaya
While it may not be perfect this is the best way to get a threesome and we all know they are hard to come by. Remember to follow our tips and try to let the first girl have some say in who the second girl is.
If all three parties involved are compatible with each other that will make things a whole lot better. Overall the prices are pretty reasonable so it can't hurt to give it a try.
If you have a thing for sexy Thai girls try and chat with them on dating sites like Thai Cupid and ThaiFriendly. Enjoy having anal sex and threesomes in Pattaya at Devil's Den.