The Logistics Of The Angeles City Red Light Districts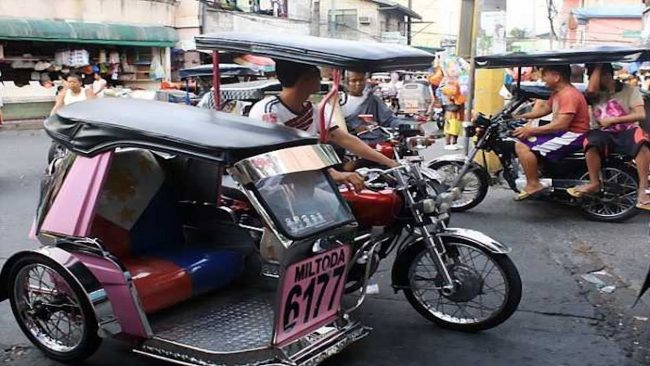 Thanks for checking out this post on the logistics of the Angeles City red light districts. Lets go ahead and start out with some very good news.
This is one of the more user friendly places to monger you will find anywhere in the world. The Angeles City red light districts aren't that big and all the places you need to go are very close to each other.
There are actually two different girly bar areas, but they are not far apart at all. And since this is a pretty small town you don't have to worry about traffic or even finding a taxi.
We have covered the topic of mongering in Angeles City countless times on this site. That link is to the master post that will break down all of the available options here.
This post is more about the logistical aspects. We have included some interactive Google maps so you can click around and try to figure things out, but again once you have boots on the ground you will have a good grasp of the scene in no time.
Fields Avenue Red Light District
The biggest Angeles City red light district is Fields Avenue, sometimes referred to as Walking Street. The official entrance is on the west side by Club Atlantis, and it goes a few hundred meters to the west where it stops at MacArthur Highway where there is a McDonald's.
Once you hit the McDonald's just stop and turn back around, there really is no more to offer there. On the other hand if you go west past Atlantis you will still run into plenty of more bars.
You can also find more girly bars just south of Fields Avenue on Real Street if you go down Santos Street and take a right.
There are probably around 50-75 girly bars in this area plus freelance prostitute nightclubs like High Society and Sky Trax. There are also many hotels and western restaurants.
Getting a hotel as close as possible to this main red light district is highly advisable as it is likely where you will spend the majority of your time. This is where you will find the hottest girls in Angeles City, either at the big show bars or the freelancer nightclubs.
Wild Orchid is a good hotel you can stay at that has a pool and is close enough to Fields that you can walk in minutes but far enough away that you can get a little peace and quiet. The best sex shop in town is also located on Fields.
Perimeter Angeles City Red Light District
If you were to exit Fields Avenue on the Atlantis side and continue to walk west that road will turn into 21st street. You will pass many a hotel and restaurant before eventually hitting the second Angeles City red light district known as Perimeter.
The walk itself would take around half an hour maybe, but you can find other ways to get there. Most guys just take a trike but the trike drivers here don't have a great reputation.
They are always trying to overcharge tourists and even though its only 50 cents or a dollar it gets on some guys nerves. For 100 pesos you should be able to get from one red light district in Angeles City to the other.
Or you can walk about 1/3 of the way to the jeepney depot that is just across the street from the Mini Stop on 21st street. Here you can take a jeepney to Perimeter for 7 pesos.
Just past the mini stop is one of the favorite bars in town for many expats, Ponytails. This isn't really in the Perimeter entertainment district, it is a little less then halfway.
There are maybe 10 or so more bars in between, as well as luxury hotels like Lewis Grand and ABC. These are two of the nicer hotels in the city, though they are a bit outside of the action and not really walking distance to either red light districts for most people.
Eventually you will make it all the way out to the main area that is known as Perimeter where there are another 20 or so girly bars. The prices here will be a bit cheaper than on Fields Avenue, and the girls will be less attractive on average.
On Fields the prices will be about 2k-3k for a barfine and many guys tip up to 500 pesos if the girl did her job and didn't cause any problems. On Perimeter prices range from 1200-2500 with the same tip so is a good spot for guys on a budget.
Things are a bit more spread out in this area so walking isn't as easy. Most guys definitely prefer staying down by Fields.
You can also find lots of KTV's in Korea Town just past Perimeter and over on MacArthur Highway to the right when you exit Fields Avenue. But we suggest you read this post before you decide to visit one.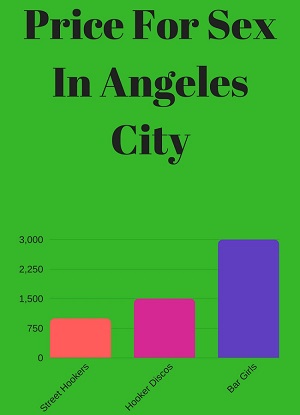 Have Fun At Angeles City Red Light Districts
As we mentioned to start this is a very user friendly and easy to figure out town to monger in. Many guys who visit don't ever even leave Fields Avenue.
You really have everything you need on a short vacation right there. Your hotel, plenty of restaurants, and all the Filipina bar girls you could ever hope to meet.
If you were going to try to use Filipino Cupid and Pina Love to do some online dating then that wouldn't be the best area of town to stay in. Trying to bring a good girl to a hotel in a girly bar entertainment district may not be the best decision.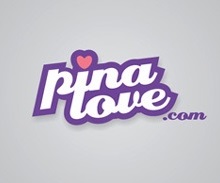 Some other landmarks in town you may want to know about are SM and Marquee Mall. SM is the closer mall and you can find more restaurants and a big grocery store there.
Marquee is where you would need to go to extend your visa. It isn't too far, but is kind of a pain to get to and from. You can find trikes across MacArthur Highway down the first road on the left that will take you there for 50 pesos. It might be the best place to take a date in Angeles City.
Getting back they will charge quite a bit more, or you can take a jeepney across the street, just ask a security guard where the jeepney depot is. If you wanted to read more about how to get the most out of the nightlife in this city check out this comprehensive eBook guide.
Hopefully you have a better understanding of things after reading about the logistics of the Angeles City red light districts.