Guide To Asian Happy Ending Massage Parlors In Sydney
Thanks for checking out this ultimate guide to Asian happy ending massage parlors in Sydney. We have written another post that mostly focuses on the brothels in town, if you are interested in getting full sexual services then that may be more of interest to you.
This post is more about the rub n tug Asian spas in Sydney where you can get a handjob happy ending. The prices will of course be cheaper than full sexual services at the brothels.
In this guide we will be mentioning some of the best known rub n tugs in town. We will also give tips on how and where to find more Asian spas for men so you can get erotic services in other locations as well.
At one of the brothels you can get a soapy massage and even though it is above the price range for this post we will still mention it. Plus we will talk about some parlors where you can get a happy ending from Australian girls.
Oh ya, and will tell you where you can order in room massage services online and have a girl come to your home or apartment. We will try to cover all of the bases here for you. If all of that isn't enough then maybe check out our Sydney sex guide which talks about all of the best mongering and adult entertainment in the city.
Best Asian Happy Ending Massage Parlors
We want to point out again that the spas we are about to list are rub n tugs and a handjob is all you are likely to get. You might be able to throw out a big tip and get some girls to do a blowjob or full service, but that should not be expected.
Some of Sydney's best Asian happy ending massage parlors are:
Liverpool Massage at 62A Moore St, Liverpool NSW 2170
Red Rose at 299 Anzac Parade, Kingsford NSW 2032
Silk Road Studio at 18 Chard Rd, Brookvale NSW 2100
Black Town Massage at 106 Main St, Blacktown NSW 2148
D'Previlege at Oscar St, Chatswood NSW 2067
Dream Girl at 130 Botany Rd, Alexandria NSW 2015
Body To Body Massage From Australian Girls
If you wanted to visit a rub n tug with Australian massage girls that can be done as well. Again don't expect any more then a handjob happy ending at spas like:
AtMichelles at 50 Kellet Street in Kings Cross
Sirs at 80 Erskine St, Sydney NSW 2000
Bodytone Massage at 299 Anzac Parade Kingsford
At these spas you can get an oily body to body massage with a bodyslide. This means the girl will give you a nude massage (maybe with panties only) and rub her body all over yours.
The ending will just be a handjob, but they can be a lot of fun. There are many others around town, but currently these are considered to be 3 of the best.
Full Service Asian Brothels
As mentioned before if you wanted to get a full service sex massage you are better off reading our brothel guide we linked earlier. But while we are here we might as well mention three great brothels to have sex with Asian girls:
Mistys at 70 Enmore Rd, Newtown NSW 2042
Ginza Club at 310 Cleveland St
Geisha at 244 Oxford Street in Paddington
Geisha is the one where you can get a soapy massage in Sydney with sex after. This means the sexy girl will soap up both of your bodies and give you a body slide.
She will often give you a handjob or blowjob in the tub, and then after that you will move over to the bed for the sex. The price for a soapy massage isn't cheap at $250 for an hour, but it is an experience many guys are craving after seeing them in porn.
At any of the three listed here you can have quick sex for around $160. That is about twice as much as you will pay at a rub n tug, and lets get into prices now.
Price For Happy Ending Massage
Generally you will pay around $60-$80 to the massage parlor. This will get you a one hour body massage with no extra services included.
Most girls will give a handjob happy ending for as low as $20. If you want them to get topless or fully nude then you may need to tip $30-$50 for that.
If you are able to find a girl who will do a blowjob or sex the total tip should be in the $50-$100 range, but remember at the Asian spas listed here they aren't really looking to have sex. However you are likely to get a better massage here than you would in the full service places, but that is no guarantee.
Some spas for men may have an 'all in' fee of like $100-$120. This should include some type of happy ending, but you should confirm this with the manager before you choose it.
Simple math tells you that if it is just a handjob it probably isn't worth paying that. $70 + $20 is only $90, so if the all in fee is just a handjob do the normal hourly rate and negotiate the tip directly with the girl.
We listed the prices for the lowest services which is just the basic 1 hour package. If you wanted longer time, a four hands two girl massage, nuru, soapy, body to body or any other special packages of course the prices will be higher.
If these prices are too high just hop on Adult Friend Finder. You can find over 1,400 active female users in this city alone using the site as of late 2017, and well over 10,000 all around Australia.
That means there are a whole lot of horny Aussie girls looking to hook up and get laid right now. Girls only find out about Adult Friend Finder when surfing the web for porn or sex, in the same way you do.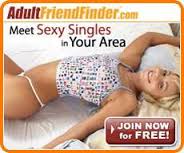 Ordering Massage Services Online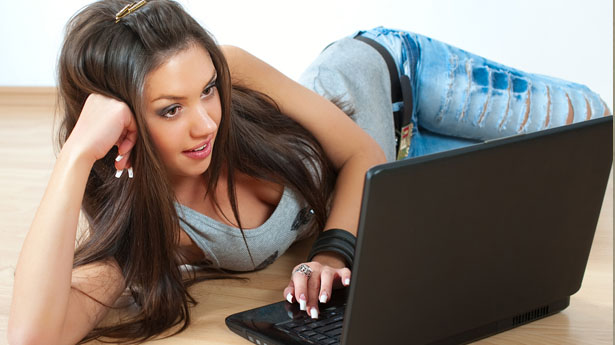 There are various ways to order massage services online in Sydney. You can try searching on Backpage, Craiglist, or Locanto but obviously these can be very hit or miss.
Or you can check out some of the best online escort sites in Australia and see which put massage in their list of services. A body rub from a hooker may not be the most skilled, but it should end pretty well.
You can also try the people near you option of WeChat. Any time you order massage services online be sure to ask for current pictures of the girl who will come over and if she is hot make it known that if any other girl comes instead of her you won't go through with it.
That should help you avoid dealing with fake pictures.
There Are Asian Massage Parlors All Over
There are so many different Asian massage parlors in Sydney and a handjob happy ending is pretty much guaranteed at all of them. Two areas known for these spas for men are Surry Hills and Oxford Street.
In these areas there are so many places to get erotic services, and it can be fun to not know just how far the girls will go. We listed some known rub n tugs, but they are only the tip of the iceberg.
If you were looking for some good places to travel then check out or book about the easiest places to get laid around the world. Hopefully this guide to Asian happy ending massage spas in Sydney was helpful to you.