Why You Should Avoid Outcall Massage Services In Bangkok
This is one of the most popular tourist destinations in the world. When guys travel they want sex, and many wonder if they should get an outcall massage service in Bangkok.
There are certainly some reasons why you may want to get one, but for the most part they should be avoided. There are just far more reasons that go against outcall massage service in Bangkok than are for it.
Lets quickly talk about the few reasons why you may want to go this route, before crushing that line of thinking with all of the reasons why not to use escort agencies here.
Rare Cases Where It Might Be Worth It
For some guys it may very well be worth it to order an outcall massage service in Bangkok. Maybe they are only in town for a very short period of time (hours) and need to be at the hotel or by their computer for some reason.
Maybe they are staying out by the airport and want to get any call girl they can get as quickly as possible. Then after their 'massage' they will go to sleep, wake up and hop on the plane.
Maybe they have a broken leg and can't walk. Maybe they are famous and don't want people taking pictures of them at any of the naughty nightlife options when finding sex in Bangkok.
It is there money and they can spend it how they want, but there are a variety of reasons why using an outcall massage service should be avoided.
Will Your Thai Outcall Massage Girl Be Hot?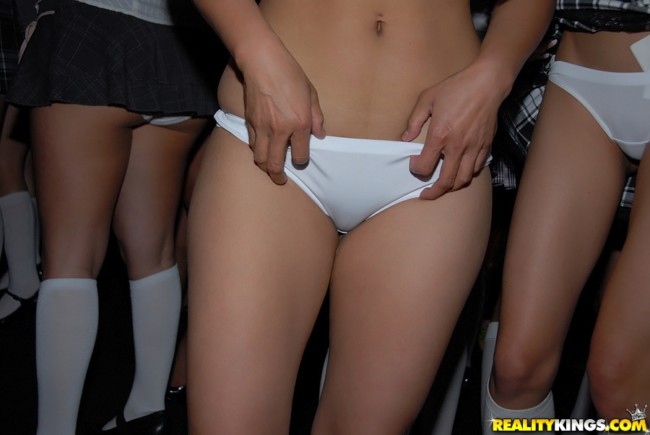 Anyone who has ever done any online dating in Thailand knows that Thai girls are masters of photoshop and camera filters. The perfect example of this is what you see on Tinder.
You will likely be swiping right for half the single girls in Bangkok that you see on Tinder. They all have perfect skin, no blemishes, and look like the cute Thai school girls you are hoping for.
Then you meet them and often times they are just meh, Skyping first helps. Or you walk around the city and don't see many sexy girls at all. It is because they know how to use camera filters or photoshop to perfection.
The outcall massage services in Bangkok have even more of an incentive to do this then a girl does on her Tinder profile. The escort agencies are trying to make a sale, and the bait and switch has been common in the prostitution game since the beginning of time.
You may or may not end up with the Thai call girl from the pictures, and even if its the same girl she may look much different in her pictures which could have been taken 5 years and 10 pounds ago.
Then what do you do if the girl isn't hot? Go through with it anyways because there is an available female body in your room? That will certainly sour the experience.
Call them back and say she isn't the right girl and asking them to send another? These services often send their least attractive girls first saving the hottest ones for the big spenders. It won't be that convenient if you have to keep asking them to send a new girl.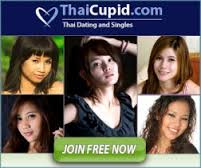 The Price For Outcall In Bangkok Is Too High
There are many different ways to order outcall massage services in Bangkok. There are escort services that have been in business for a long time, or there are freelancers putting up ads on Craigslist all the time.
You might be able to find some cheaper deals on Craigslist, but generally those call girls are trying to overcharge noob tourists. Businessman that come in town and think that 3000 baht or more is a good price for sex in Bangkok because it is a good deal in their home country.
The outcall massage services or escort sites are the same way. They all charge 3000 baht at a minimum but remember that will be for the bottom of the barrel girls. The most famous one that you can find advertising on many sites around the web charges 5000 minimum.
That is a whole lot of money in a third world country. You can find much cheaper sex here, and this is one of the easiest countries in Asia to meet girls online for free. Luckily a new online escort service has opened up that may be making things a little better and cheaper.
You Can Get A 'Massage' From Thousands Of Girls In Bangkok
This isn't somewhere like the middle east where finding girls for sex can be hard. This is Bangkok, arguably the nightlife capitol of the world.
Walk out your hotel, turn left, bet you pass a massage girl or prostitute within 5 minutes. If you are staying on the lower Sukhumvit area then it might take 30 seconds to pass one.
There are massage parlors all over the city, but lets not kid ourselves here. If you are paying 3000+ for an outcall massage service in Bangkok you are paying for a hooker not for a massage.
If you are fine paying that much money you are so much better off going to Soi Cowboy or Nana Plaza and picking out a sexy Thai girl that you can see first. Don't let some escort site pick the girl for you, and don't base your decision off some pictures that might not even be the girl who shows up.
Stay in lower Sukumvhit, maybe even at the perfectly located Nana Hotel. Walk across the street and head to Billboard or any of the other Go Go's in Nana Plaza.
Now you can see what you are going to get and have hundreds of sexy Thai girls to choose from. You can buy her a drink and see if you have chemistry, or you can barfine her right then and bring her to your room.
It will be cheaper, and you will get to see if she really is still a hot 20 year old with no stretch marks instead of some 27 year old kinda chubby girl who looked hot in the pics she took 5 years ago.
Or you can go get a world class blowjob from one of the Bangkok blowjob bars for 1/6th the price. Or any of the other options around town.
Better yet meet and date sexy Thai girls you meet off Thai Cupid or ThaiFriendly.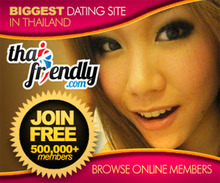 Don't Fall For The Outcall Massage Service Trap
When things sound too good to be true they generally are. When you go to a outcall massage service in Bangkok's website and see ridiculously hot models can you really believe it?
You don't see girls this hot around town, why are they all working for these sites? Do you think they would rather get sent to a strangers room that they have never met before or work in a bar to pick and choose who they go with?
You might get lucky and have a stunner show up at your door. More likely they will send a 6 the first time and then you can either be rude and reject her or feel pressured and pay too much for something you aren't that interested in.
We have made our case on why you should avoid outcall massage services in Bangkok. Now it is up to you if you want to believe it or not. For more tips on saving money on a trip to enjoy the great nightlife here check out this eBook guide.