Review Of Billboard A-Go Go In Nana Plaza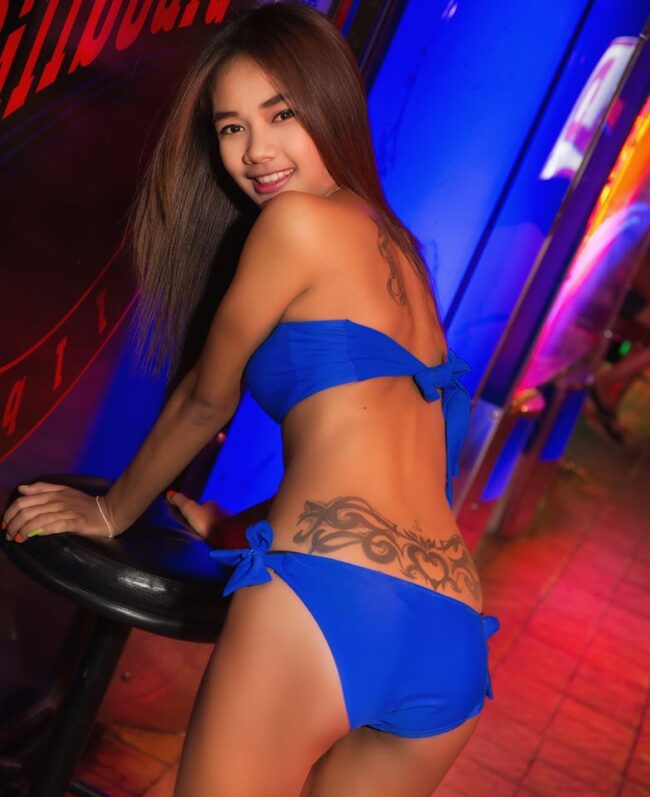 If you are taking your first trip to this city you surely will want to hit up some of the world famous Go Go's. Well we are going to do a Bangkok Go Go review on Billboard A-Go Go located in Nana Plaza.
This is a favorite of many expats living in Bangkok and for good reason. It has a lot to offer, from topless girls in a bathtub, a rotating carousel, and some live shows as well.
Lets quickly break down what a Thai Go Go is like before we get into the specifics of Billboard A-Go Go. If you wanted to read about all the ways to find girls for sex in Bangkok that link has you covered.
What To Expect In A Bangkok Go Go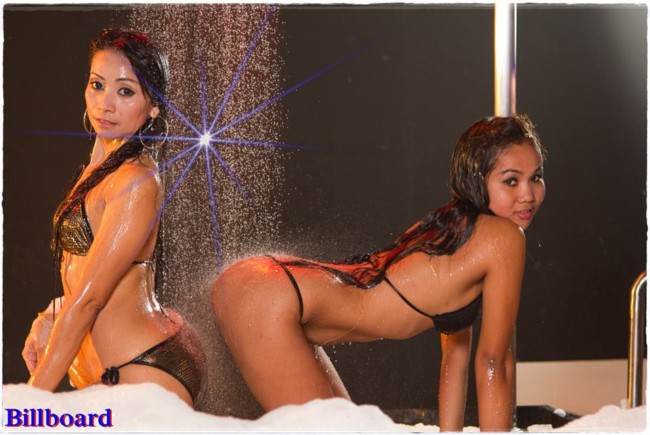 You probably have seen the videos on Youtube or other places, but they don't really tell the whole story. Most Go Go's around Thailand follow the same general pattern as the others.
You will walk in and there will be some sort of a stage (or stages) with all the seats in the place pointed at it. Generally a waitress or mamasan (manager of the girls) will show you to a seat, but you are free to sit anywhere you like.
They will instantly offer you a drink which you must buy if you want to stay. If you are in a big group maybe one or two of the guys could not get a drink, but buying at least one is pretty much mandatory in most.
You then can sit back and survey the scene and the almost naked Thai girls inside the Go Go. If you see a girl you like you can waive her over, or ask the waitress or mamasan to bring her to you.
You will need to buy a 'ladies drink' if you want the girl to sit with you. These are drinks at an inflated price, you are paying the girl (and the bar) for her time.
If you like the girl you can try to 'barfine' her which means pay the bar to allow her to leave with you. Barfines will vary from bar to bar, but in Thailand 600 baht seems to be the most common rate these days.
That money all goes to the Go Go, now you will need to also pay the girl and prices on that can vary greatly. For short time (1 round) expect to pay between 1500-3000 to most Go Go girls.
For long time (all night, or many hours) expect to pay in the 2500-5000 range, but a girl is free to charge whatever she wants, and you of course have no obligation to pay more than you want.
The two main Go Go complexes in Bangkok are Nana Plaza and Soi Cowboy which are both located pretty close to each other. You can also find some over in Patpong which is a short taxi ride away.
Believe it or not you can find quite a few girls from Nana and Cowboy on ThaiFriendly.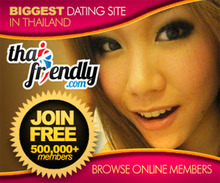 Our Review Of Billboard A-Go Go In Nana Plaza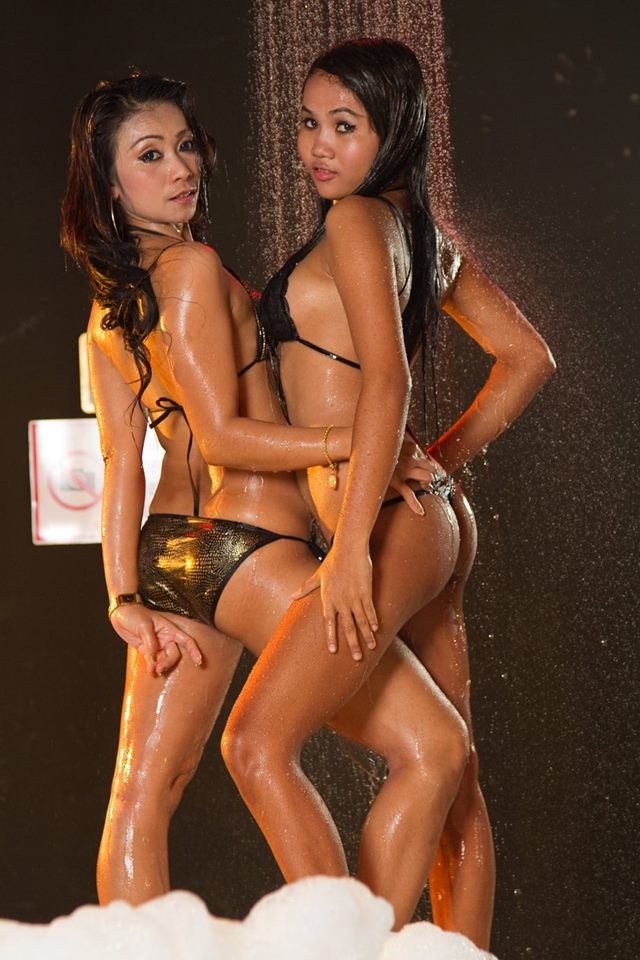 Billboard A-Go Go is located on the top floor of the Nana Entertainment Complex in Soi 4 on the left hand side. When you first walk into Billboard you will likely notice the bathtub to your right.
Why will you notice that first? Because it will be filled with topless Billboard girls in thongs. If that doesn't catch your eye then you are probably in the wrong place.
You can sit right up next to the tub, but the majority of the seats are over to the left by the rotating carousel of sexy Thai girls. Sadly they aren't topless, but they are also in thongs.
While you aren't likely to find a real stunner in Billboard the average girl here is probably higher than most Go Go's in Bangkok. Most all of the girls are slim with nice bodies.
Finding big boobs on Thai girls is always hard, and it is hard here as well. There will be one or two thick girls with big boobs in the bathtub, and then some slim ones with nice sized boobs, not huge though.
There is one topless girl who has great boobs for her body size that are very perky. She loves to do a little standing hop (don't know how else to explain it) to make her boobs bounce up and down, well worth the price of admission.
Most drinks are in the 150 baht range, and ladies drinks are 180 baht. The price to barfine the girls on the carousel is 600 baht, the ones in the bathtub are slightly more expensive at 700.
The price for the girl will be up to her, most seem to ask for around 2000. If you treat them nice they might stick around longer than for just 1 quick bang. Unique Go Go's like this are one of the main reasons this country made our GuysNightlife top 10 travel destinations for single guy's list.
Final Thoughts On Billboard A-Go Go
There is a reason why many Bangkok expats keep going back to Billboard. They keep an attractive staff on hand, and the girls are very friendly.
Some other sites report live lesbian shows in the bathtub, don't expect anything like that. The girls can be a bit playful and maybe jokingly do some very light petting, but don't expect a live sex show here, just some topless Go Go girls playing around.
The girl with the perky tits we mentioned before will sometimes do a strip tease on the carousel. She is a really good dancer and you should hope to be there when she is performing.
All of the pics on this page were taken off the Billboard Facebook page and we hope they don't mind us promoting them. For a full write up on taking a trip to enjoy the Bangkok nightlife check out this travel guide for single guy's.
This is our first Bangkok Go Go Bar Review and we chose Billboard A-Go Go for a reason. If you want to see what the Bangkok Go Go experience is all about this is a can't miss on your trip.