Bangkok vs Manila For A Mongering Vacation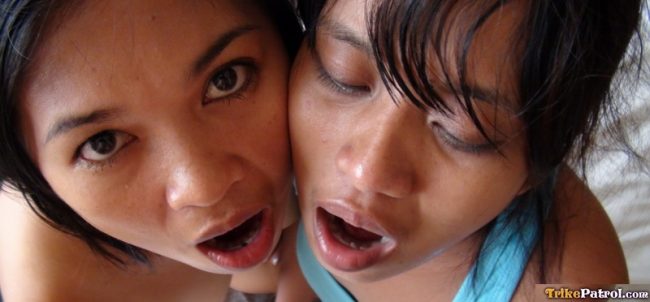 Bangkok vs Manila for a mongering vacation is a common question for guys considering taking a trip to Southeast Asia. These are two of the best cities for foreign men to visit and enjoy adult entertainment, but which one is better?
If only it were as easy as saying one is definitively better, but as we all know life doesn't work that way. We can say with a certainty that one has more various ways to monger, has a better infrastructure, and easier to maneuver, but we can't tell you whether you will enjoy a vacation to Bangkok or Manila more.
All guys have different tastes and until you have tried both you won't know which suits you better. It may actually take quite a few trips to each to get enough of a sample size to come to any conclusions.
The goal of this post is to compare these two cities so that guys who have never visited either can make a more educated guess on which they will prefer. We will start out talking about the girls in each, when it comes to mongering nothing will likely matter more than them. If you are considering moving to these cities and not just taking a quick mongering trip then that link gives a better break down for your specific needs.
Then we will compare the different forms of adult entertainment in each. After that we will give a brief write up on what the cities themselves are like, and all the while we will be mentioning the prices for things as we go.
At the current exchange rate you get 31 baht per $1 USD and 52 pesos per $1 USD, but that might change by the time you read this.
Bangkok Girls vs Manila Girls
We want to preface this by saying we are going to be doing a lot of generalizing in this section. You can't just say that all people of a certain race are the same, that certainly isn't the case.
However we believe that there are definitely some differences between Thai girls and Filipina girls, and if you are lucky enough to spend enough time in either city you will likely feel the same. One of the biggest pluses for Manila girls, or the city as a whole, is that English is more widely spoken here.
Most of the prostitutes in Bangkok will have a small understanding of English, but it will just lead to superficial conversations without much depth. We aren't saying you will be discussing Hemingway with the girls in Manila, your conversations will mostly be fluff with them as well, but they will speak the language better.
Filipina hookers are also known worldwide for the great girlfriend experience they give. They are usually very sweet and will treat things like a normal hook up, not a business proposition.
You can find some Thai hookers like that, but generally speaking they will be more business like. If you are looking to hook up with girls that aren't prostitutes you will also have more options in Manila, Filipina girls have a bigger interest in foreign men.
That isn't to say you can't get laid for free in Bangkok, you certainly can. Just that it will often take a bit more effort, they are more superficial and will care more about your appearance and money.
But this post is about taking a short trip and you can find plenty of slutty girls on Thai dating sites, just maybe not quite at the same level as the Filipina dating sites. As far as which girls are more attractive we all see them through different lenses so only you can answer that one.
Thai Go Go's vs Filipina Girly Bars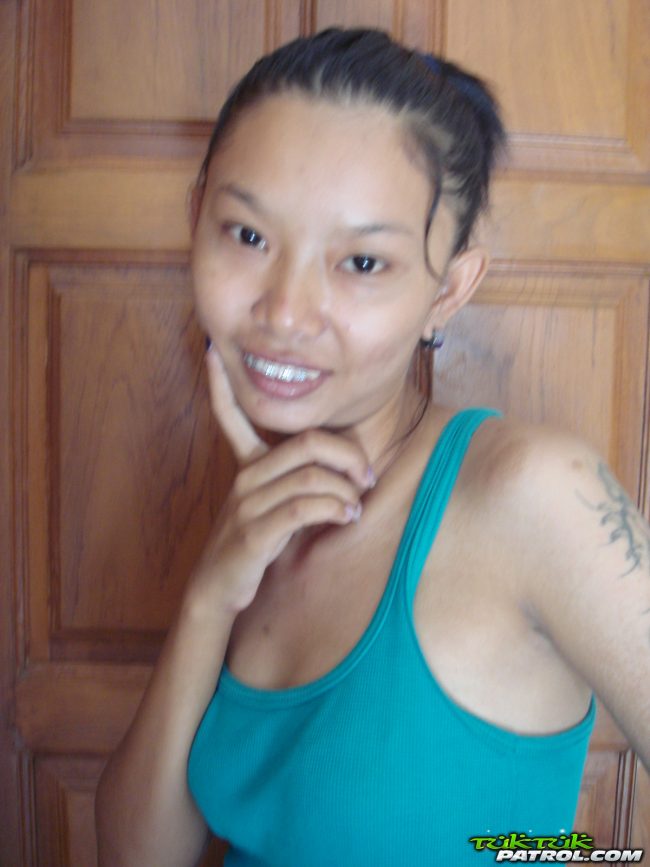 The main form of mongering in Bangkok is the Go Go's and in Manila it is the girly bars. They are pretty similar, there are girls standing or dancing on a stage or carousel that you can barfine.
That means you pay a fee to the bar to allow the girls to go back to your room for sex. The barfine process works differently in each, in Bangkok you pay a small barfine of around 600 baht to the girl and then pay her fee directly to her which is about 3k on average.
In Manila you pay a much bigger barfine of 3k-4k, and the girls fee is around 3k. This breaks down to a little over $100 in Bangkok and closer to $125 in Manila, however the Filipina bar girls are more likely to stay all night with you, but that can vary from girl to girl in both cities.
There are more Go Go's to choose from so you have a wider selection, but on a short mongering vacation there will be plenty in either location.
Freelance Prostitutes
There is a huge freelance prostitute scene in both cities as well, by this we mean girls who aren't working for a bar or anyone but themselves. They might walk the streets, go to prostitute pick up bars, or work online on dating sites or apps.
The freelance prostitutes should be cheaper in Manila, you can find girls online for 1k, street girls for 1k-2k, and prostitutes at bars or nightclubs for 2k-3k. The prices in Bangkok are actually pretty much the same from a numbers standpoint, but the better exchange rate in the Philippines gives them the edge here.
Manila also has a huge 'semi pro' scene full of girls who aren't full time hookers but will give it up for some pesos when they need money. This happens in Thailand also, but there are tons of Filipinas on Filipino Cupid or Pina Love who will go on 'dates' with you that will easily end up in your bed.
Then later that night, the next morning, or days later they will tell you about their 'big problem' and ask you to help them with it, and by that they mean give you some cash. Thai girls are generally more straight forward and will tell you before hand that they want to get paid to make sure you are willing before they give it up.

Way More Erotic Massage In Bangkok
In every city in Thailand that tourists frequent there are erotic massage parlors all over the place. In the touristy areas you will be walking past them all the time, and many of the girls working at them will give extra services for a tip.
In the Philippines this isn't the case at all, Manila does have some erotic massage parlors but not anywhere near as many. At most of the parlors in town no extra services will be offered.
We are totally pulling this number out of our ass and making it up but we would guess there are 100 times as many places to get a happy ending in Bangkok compared to Manila. We wouldn't be surprised if we are actually guessing on the low end here.
More Whore Mongering In Bangkok
It isn't just that there are more massage parlors, there is a much wider variety when it comes to a whore mongering vacation in Bangkok. You have the Go Go's, freelancers, massage parlors, soapie massage, blowjob bars, BDSM clubs, and probably other things we don't even know about.
A whore mongering trip to Manila will mostly revolve around girly bars, freelance prostitutes, and meeting girls online. At the end of the day you will still have sex with a cute girl, but it is always nice to have different options.
Easier Non Pro Girls In Manila
On the other hand when it comes to picking up girls that aren't hookers the Philippines will be much easier. As we talked about before the Thai girls will still be way easier than western women, but that isn't who we are comparing them to.
Manila girls have a huge interest in foreign men, and they are very open to casual sex. This is the country that has the highest teen pregnancy rate in Asia, many of these girls start having sex early.
By the time they are in their 20's that is just a part of life. Meet a guy, grab something to eat, go back to his place and hook up all night. This can also be with Thai girls, but there aren't as many easy girls in Bangkok.
If you want to try to pick up girls at bars or nightclubs that will be easier in Manila as well. It is hard to approach a girl you don't know that doesn't speak your language.
Most of the time guys pull a girl from a club in Bangkok they end up finding out she is a prostitute later on. The non pro girls can be pulled also, but not at the same rate as in Manila. Also the Bangkok nightlife will be more expensive generally.
Sex comes easy with both girls, but one is still easier than the other. Pipeline effectively on Thai dating sites like Thai Cupid and Thai Friendly and it won't really matter, there are more than enough sluts on both for a guy on a short trip to find the right girl.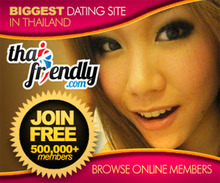 Comparing The Cities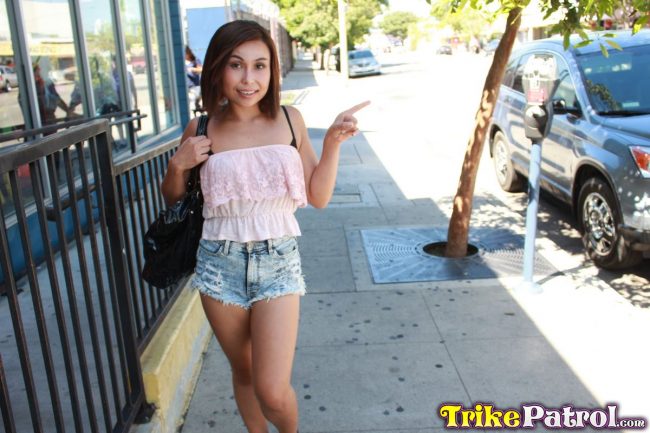 Another way that a mongering trip to Bangkok has an advantage is that it has a much more centralized red light district. All you need to do is to get a room as close to the lower Sukhumvit area between Soi 4 and Soi 30 and you will be right in the heart of the naughty nightlife.
Or at a minimum stay anywhere along the BTS line so that you can take a short and quick train ride to the red light district. With both of the main red light districts Soi Cowboy, Nana Plaza, and tons of other mongering in this area you don't need to worry about the rest of the city.
It doesn't work the same way in Manila, most foreign men will want to stay in Makati near Burgos Street. Condos like Knightsbridge and Gramercy can be found on AirBnb, they are both walking distance away and well located, but the other areas to meet prostitutes aren't all that close.
These are both major cities, Bangkok just happens to have more of their adult entertainment located in the same area of town. Add in the better public transportation and it is a much easier city to monger in. Getting stuck in the Manila traffic is no fun. This post compares these countries, not just the capital cities.
Comparing The Prices
Overall they should actually cost about the same price, but how you want to monger can change that. The freelance prostitutes should be cheaper in Manila, but there are no blowjob bars where you can go get sucked off for $20 either.
The bar girls are probably a bit more expensive in Manila, but you can probably get more sex out of them. The non pro nightlife will be more expensive in Bangkok, more of the nightclubs there have cover charges and the drinks are a bit more expensive.
Dates will probably also cost more there, nice restaurants in Bangkok cost more than nice places in Manila. For non mongering expenses you can find much cheaper apartments in Bangkok but that doesn't help you too much on a short trip.
The BTS can keep your in city travel expenses down, and the local Thai food is a good way to get a cheap meal and save some money. Eating the street food in Manila isn't as advisable.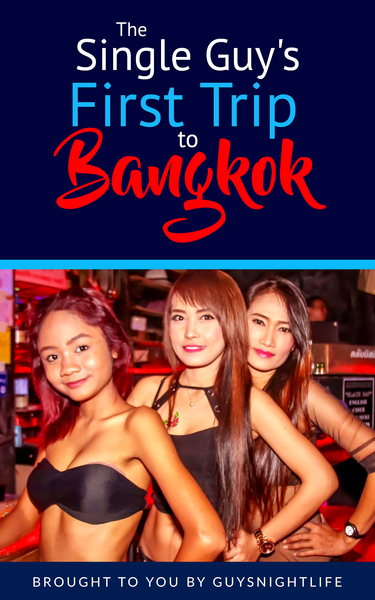 So Which One Is Better?
It would be hard to say that a mongering trip to Manila is better than Bangkok. Bangkok has a more concentrated red light district, better public transportation, and in just about all ways is a much easier city to figure out on a short trip.
There are also so many more ways to monger, sitting in a girly bar might get boring after awhile. The main edges that the Philippines have are that the people speak the local language, you probably will get a better girlfriend experience, and the non pro girls are going to be easier to hook up with.
Hopefully we did a good job comparing these two so that you could make a more informed decision. If you wanted to read all you need to know about the naughty nightlife in both we wrote travel guides for men for both Bangkok and Manila that cover everything in detail.
The question of Bangkok or Manila for a mongering vacation isn't easy to answer, but we did our best.