Bangkok vs Pattaya For A Mongering Vacation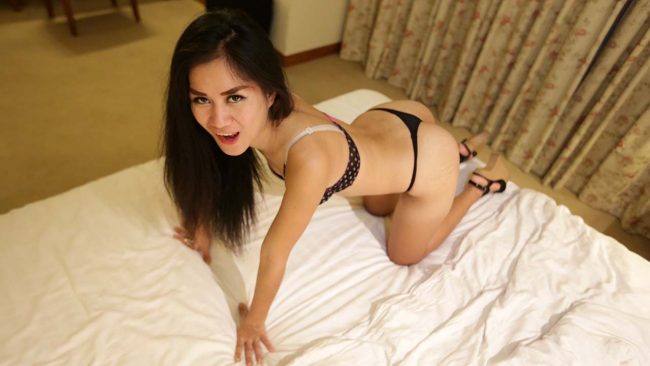 Bangkok vs Pattaya for a mongering vacation is a common question for guys to ask when trying to plan their trip to Thailand. They are two of the best cities in the world for a single guy to have fun in, but which one is better?
The good news is that they really aren't that far away from each other. You can take a bus from one to the other in under 2 hours, so checking them both out yourself is probably the best plan.
But if you only have a few days in the country and need some help deciding where to spend them we will try to give you the info you need. Either way you should have a great time on a mongering trip to Bangkok or Pattaya, you can't really make a bad choice here.
In other countries this is a whole lot easier of a question to answer. For instance when you are talking about Angeles City or Manila in the Philippines there is a clear choice, but that isn't really the case here.
The standard answer we would give is choose the small mongering town if all you care about is having sex on your trip. Why would you want to go to a massive metropolis where things are all spread out and try to figure things out when you could be in a small sexpat town where everything is easy?
And generally the major capital city will be a lot more expensive, but that isn't necessarily the case here either. Lets start off talking about why this is a harder question to answer than normal.
Bangkok Has A Main Red Light District
The main reasons we generally would advise guys to visit the smaller sexpat town on a mongering trip is because they are cheaper and easier to navigate. In this case though you can find a very centralized red light district with the majority of the Bangkok mongering done in the same area of town.
Stay on lower Sukhumvit between Soi 4 and Soi 30, or anywhere along the BTS line, and you can easily get to most of the best adult entertainment in town. The two biggest Go Go bar districts are Nana Plaza and Soi Cowboy and you can walk from one to the other in 15 minutes.
In between the two you will pass many freelance prostitutes, massage parlors, and blowjob bars. Even though this is a city with tens of millions of people none of that really matters if you stay in this area of town.
Of course Pattaya also has a main red light district, so this isn't exactly a win for Bangkok, it is just that the main argument against the big capital city isn't in play here.
They Are Both Pretty Similar
In truth a mongering vacation to Bangkok or Pattaya are both going to be very similar. They both have Go Go's, freelance prostitutes, massage parlors, blowjob bars, soapies, and pretty much the same adult entertainment in general.
The prices really aren't even that different. The mongering in Bangkok might be a bit more expensive, but the differences aren't drastic.
The main way most guys monger is the Go Go's and you should expect to pay a barfine of around 600 baht at either and tip the bar girl around 2k-3k baht at both. Pretty much all of the prices across the board will be close to the same, though Bangkok may have more 'high end' options if you wanted to spend more.
For instance some of the soapie massage parlors will cost more, but you can find plenty of the cheap standard oily sex massage spas in the capital as well. The easiest way to sum it up is that mongering can be done just as cheaply in either, but if you wanted to make mongering in one more expensive it would be easier in Bangkok.
That should lead to there being hotter top end girls in the capital, but that can vary.
What Is Better About Bangkok
The main thing that is better about mongering in Bangkok is that you actually have the potential to hook up with girls who aren't hookers as well. We aren't saying it is impossible in Pattaya, but you definitely shouldn't be going to Pattaya for non pro girls.
That is a whore mongering town and all of the locals think all the foreign men that go there are sexpats. They should think that to be fair, and if you don't want to bang prostitutes you have no reason to visit.
In Bangkok you can try to day game at malls, meet girls at nightclubs, or use Thai Cupid and Thai Friendly to meet girls online. Take them out on a date and it isn't all that hard to get laid later on that night.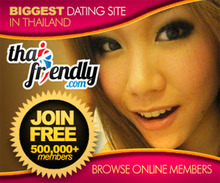 Bangkok, being the major capital city, just has more of everything to offer. More entertainment, more touristy things to do, places to go and people to see.
More restaurants, bars, malls, and just more of everything. Pattaya does have more to do than many sexpat towns, but you probably won't be doing too much other than hanging out in Go Go's and having sex. Not that there is anything wrong with that.
What Is Better About Pattaya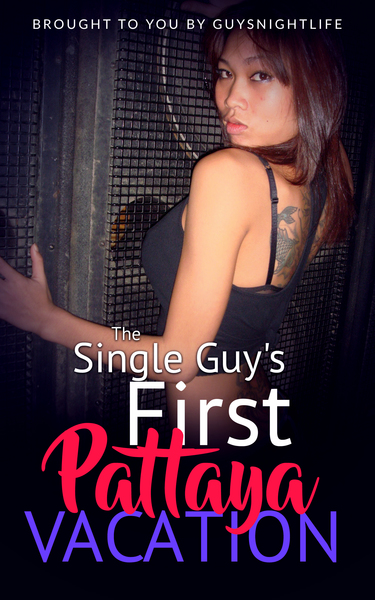 Well there is a beach. It isn't the greatest beach you will ever see, but it isn't bad at all and makes for a nice way to kill time during the afternoon.
You can probably also spend a little less money here on non mongering things like your hotel, apartment, or food. It is very easy to find a nice apartment over in Jomtien for a fair price, but at the end of the day don't expect to be saving all that much.
Which Is Better For Mongering?
This will all come down to personal preference and at the end of the day you will probably be happier in the city where you meet the best Thai girl to spend time with. Unfortunately we can't give you any help with that.
We probably would lean towards Bangkok for a few reasons. The first is that if all you want to do is make it a cheap mongering vacation that is all about having sex then you can easily do that in both, but if you want to diversify your interests you have many more options in the capital.
You can try meeting girls on Thai Cupid, exploring a really cool city, or doing just about anything you want to do here. Plus you have the options of higher end girls if you want to spend a little extra.
The only real edge Pattaya has is the beach, and that doesn't outweigh everything else. However the differences are pretty negligible if all you care about is whores.
If you wanted to read more about all of the available nightlife in both check out our Pattaya and Bangkok travel guides for single men. They both break down all of the best naughty nightlife in their respective cities plus give good tips on where to stay and how to get around town.
Hopefully we helped answer whether Bangkok or Pattaya are better for a mongering vacation.