Logistics Of The Bangkok Red Light Districts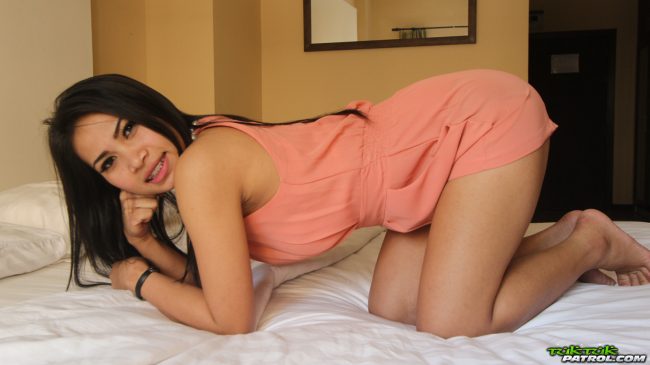 Writing this post about the logistics of the Bangkok red light districts is a bit tricky. Different people will have different interpretations of what a red light district really is.
We have covered the various ways to find girls for sex in Bangkok in great detail at this link. But some people may want more of a directional guide so to speak, and that is what this post is about.
So instead of posting pictures of cute Thai girls before each section which is our standard operating procedure we have instead put up interactive Google maps here. That way you can get a better understanding of what the logistics are like.
Generally a major city of this size and with so many people can be pretty hard to navigate on a vacation. That is not really the case here, as we detailed in this vacation planning post you should be able to figure things out pretty quickly, at least as far as the main spot most guys reading this will stay.
Lets go ahead and start with the most important tip you need to know. If you are the type of guy that doesn't like to pay for sex this post on non pro girls in Bangkok might be more up your alley.
Stay On Sukhumvit Near The BTS
Not everyone will have the same interpretation of where the Bangkok red light districts are. Some will consider Soi Cowboy and Nana Plaza to be red light districts, others will consider the entire lower Sukhumvit area to be one.
Sukhumvit would probably be considered the main road in the city, and luckily most of the places you will want to go are right along it. The BTS Skytrain runs above it and makes getting around very cheap and easy.
Most of the adult entertainment in Bangkok is located on Sukhumvit between Soi 2 and Soi 33. If you aren't aware a soi is a street, so Sukhumvit Soi 2 is street 2 off Sukhumvit. On one side of Sukhumvit you will find all of the even soi's, on the opposite side you find the odds.
Don't worry, this all becomes extremely clear once you are walking around. When you are trying to find a hotel or condo to rent you want to be as close to the BTS Skytrain as possible. The Nana Hotel is perfectly located for a mongering trip, but there are hundreds of options.
And if you are going to be mongering and visiting the red light districts often then do so somewhere between Soi 2 and Soi 33. All along this road and the BTS you will find many of the biggest and nicest malls in town, plus it also connects with the Metro underground public transportation so you can get all over the city.
The cheap and easy transportation is one of the main reasons it is so easy to take a budget trip to this city.
Nana Plaza Red Light District
Nana Plaza located on Sukhumvit Soi 4 has to be the most famous red light district in Bangkok. There are three floors of Go Go's with sexy Thai bar girls (and ladyboys) available every night.
You will need to pay a barfine of around 700 baht plus then pay the girl anywhere from 2k-5k for her to leave with you. Plus there are freelancers just outside of the beer bar complex posting up in front of the Nana Hotel sign.
All up and down Soi 4 you will find more freelancers. The BTS stop to visit here is actually named Nana. Get off on the even soi side of Sukhumvit and it is just a short walk, take a left on Soi 4. How does the red light district here compare to Kuala Lumpur? This post breaks down the mongering in both cities.
Soi Cowboy Entertainment District
A 15 minute walk, short taxi ride, or 1 stop along the BTS at the Asok stop you will find Soi Cowboy. This is the 2nd most famous Bangkok red light district where there are plenty more Go Go's to choose from.
It actually is not as big as you are probably imagining. Just one little strip of road maybe 100 or so meters long with Go Go's packed in on each side.
Even though it isn't that big there are plenty of bars to choose from, and of course plenty of Thai girls. Prices should be pretty similar to Nana, maybe a tad more on average.
The Whole Area Is A Red Light District
We kind of consider this entire area a red light district. No, not every single business and establishment from Soi 33 down to Soi 2 is going to be selling sex.
But there are so many erotic massage spas, blowjob bars, and freelance prostitutes around the area. As you head down just about any soi there are going to be lots of spas offering happy endings up near Sukhumvit, the deeper into the soi it gets the less sleazy it becomes.
Streets like Soi 33, Soi 24, and Soi 22 are mini red light districts in themselves. They are all loaded with sex spas. Soi 22 also has a beer bar complex where you can barfine girls.
You can find a blowjob bar on Soi 14, another on Soi 10, and two more in between Soi 8 and Soi 6. Then on the odds side of the road Soi 7/1 has 5 to 10 places where you can have sex or get your dick sucked.
This whole area is just flooded with prostitution and adult entertainment. Locate yourself in this part of town and you won't have any problems finding sexy Thai girls.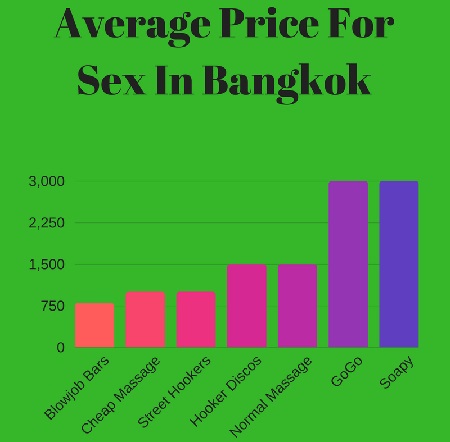 More Places To Find Prostitution
You could also visit the Patpong red light district which you can get to by taking the BTS to the Sala Daeng stop or the Metro to the Silom stop. There are plenty of Go Go's here, a blowjob bar, and plenty of adult entertainment to be found.
With that said it is a pretty scammy area so don't trust any touts on the street inviting you into their establishments. The girls will likely be less attractive then at Nana Plaza or Soi Cowboy and the prices will be just as high if not higher.
Most expats living here consider this a distant third. You can also find a bunch of soapy massage parlors near the Huay Kwang Metro station.
If you prefer Thai girls that aren't hookers you can take the Metro to Petchaburi and then hop in a taxi and ask him to take you to RCA. There are lots of clubs in this area that are geared more towards local Thai's.
You can also go to party in Thonglor in the area between the Thong Lo and Ekkami BTS stops. Or you could go to Khao San Road which is Bangkok's backpacker district.
There you will find a mixed bag of drunk tourists, Thai hookers, and local girls that don't want money and just want to party with foreigners. Don't forget that it is really easy to use Thai Cupid and Thai Friendly to meet girls online.
Some will be hookers, but most won't. If you did want to find hookers online you might be able to get them to come straight to your room for a lot cheaper then if you met them at a bar.
Or you could try to meet non pro girls, treat them to dinner and drinks, and then hope to bang them for free. It isn't that hard to get free sex in this city if you put in a little effort.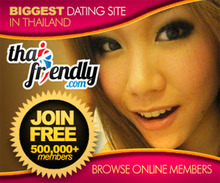 Enjoy Bangkok's Red Light Districts
All you really need to do is stay on lower Sukhumvit and all the options you need will be nearby. Or stay along the BTS Skytrain and take a ride in any time you want some adult entertainment.
If you wanted to read more about all of the places listed here and many more travel tips check out this comprehensive eBook guide. Show up like a pro to get the most out of your time in this city.
Hopefully this post on the logistics of Bangkok's red light districts was helpful to you.