Review Of Bangkok's Magic Table: Go Go/Blowjob Bar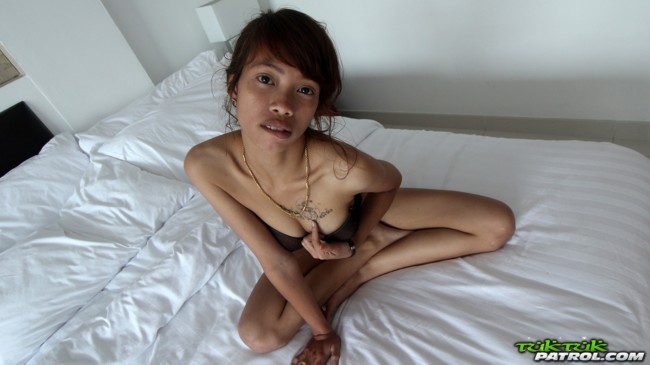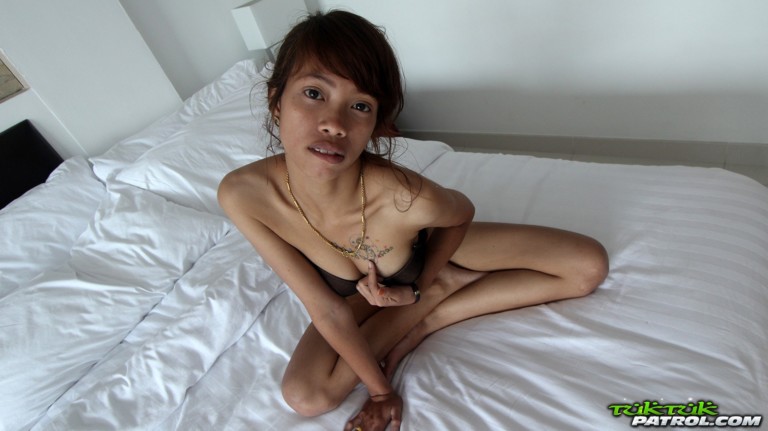 In this review of Bangkok's Magic Table Go Go and blowjob bar we will tell you why it is different from other bars around town. As most guys know there are many ways to find sex in Bangkok's nightlife and this is another spot to visit.
The main thing that makes Magic Table Go Go and blowjob bar different is that it combines two of the best parts of the nightlife in one venue. At most blowjob bars you aren't seeing any dancing girls, and at most Go Go's you aren't getting a blowjob (on sight at least.)
But you can here, and that is what makes it different. We will tell you about where it is, what you can expect when you go, and give our opinion on whether it is worth visiting or not.
Of course two guys can go to the same place and have completely different experiences, that is what makes cities like this one so exciting. Even if you have a good idea how a night will go down there are always surprises to be had.
Magic Table On Soi 7/1
Magic Table is very easy to find on Soi 7/1 off Sukhumvit. If you take the BTS get off at the Nana stop and it is right there on the odd soi side of the road.
This is the same soi as Wood Bar (formerly Dr. BJ's) and there are lots of naughty options here. Magic Table is up towards the entrance of the soi on your right hand side. This is right in the center of one of the world's best red light districts.
There is a big seating area out front where you can drink and watch the passers by. When you enter there is a bar off to the right and small stage with a stripper pole to your left.
Most guys take a seat to the left and watch the Thai Go Go dancer do her thing while they drink a beer.
The Thai Go Go Dancers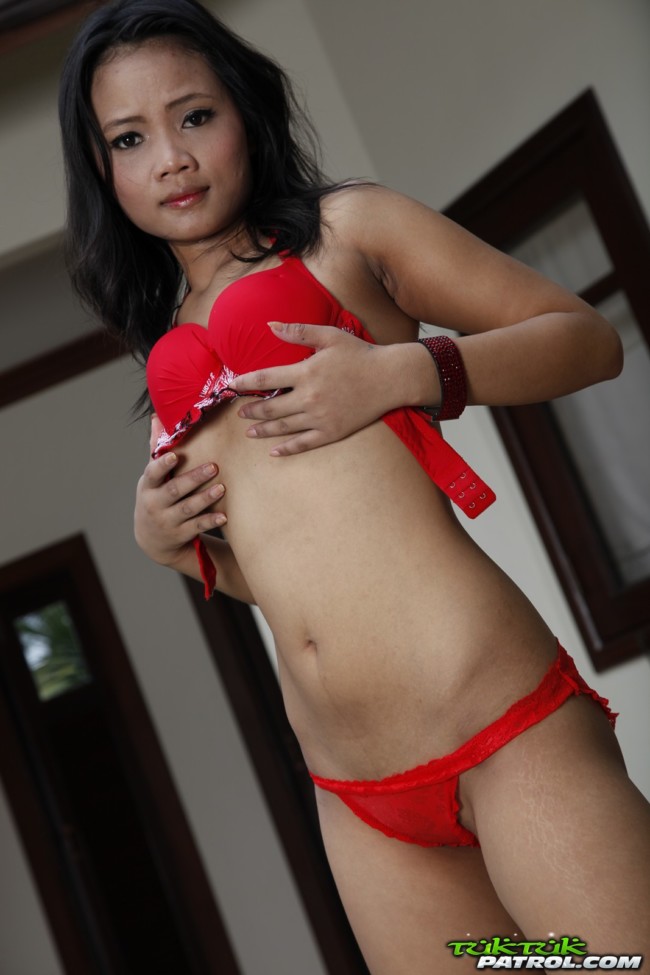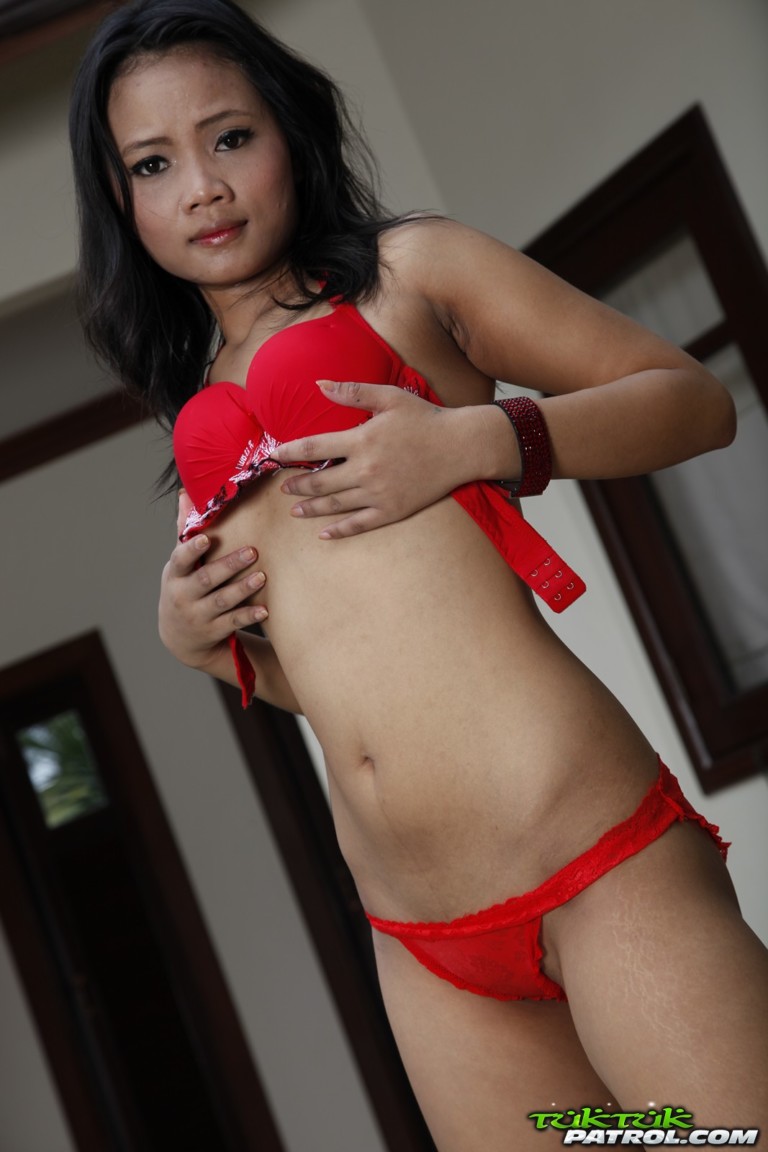 Everyone always wants to know about the girls so lets get to them early. Generally the hottest girls follow the most money, since this isn't a big earning bar you shouldn't expect the hottest girls here.
Expect them to be a little older, maybe a little more heavy set as well. What sets them apart is their uniforms, they were skirts with no panties underneath.
Blowjobs At Magic Table
Just like at most blowjob bars in Bangkok there are back rooms here where you can go and get serviced. The girls are well trained and will make sure you are satisfied.
If a girl doesn't know how to suck dick the right way she probably will not be kept on staff. There are a handful of girls to choose from working which is the case at most of these establishments now.
The Price For A Blowjob
The current rate is 1200 baht, no tip is required but it is up to you if you want to give one. This is the total price you will pay, you don't have to pay the bar and the girl separately.
Drinks are pretty cheap here so you can go in and check out the scene before you decide if you want to go through with it or not.
Should You Visit Magic Table?
Considering most other blowjob bars charge 700 or 800 baht there isn't much reason to pay 1.5x as much here. The girls are no more attractive and you get the same service.
Going in and getting a beer to check out the selection when you are in town isn't a terrible idea. If you see a hot one then go through with it, if not there are 5 other blowjob bars nearby that you can visit for less.
If you want to get the most out of the great nightlife in this city then check out this Bangkok red light travel guide. It has many money saving and travel tips plus lets you know about the best places to meet girls all over the city.
Where Else To Meet Thai Girls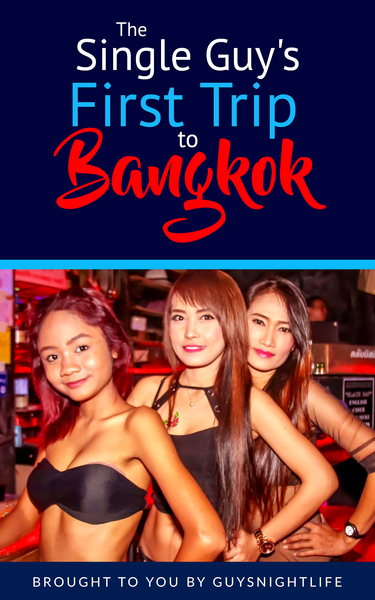 There are so many ways to meet Thai girls in this city, if you stay in the lower Sukhumvit area they will literally be all around you. Hookers will not be hard to find, but girls that aren't pros might be.
We wrote a longer GuysNightlife Bangkok dating guide that talks about all of the best places to meet single girls here. The main way to do it will be with online dating, if you try to pick them up at nightclubs they are likely to be freelance prostitutes.
Thai Cupid and ThaiFriendly are the best dating sites. Try and pipeline a week before your trip so you have dates set up, then if they happen to flake or not put out you have great pay for play waiting. Don't worry, Thai girls usually put out.
Hopefully our review of Magic Table Go Go and blowjob bar gave you the info you wanted. We suggest stopping by to check out the girls, if you like what you see stay awhile.