Barrio Barretto Red Light District In Subic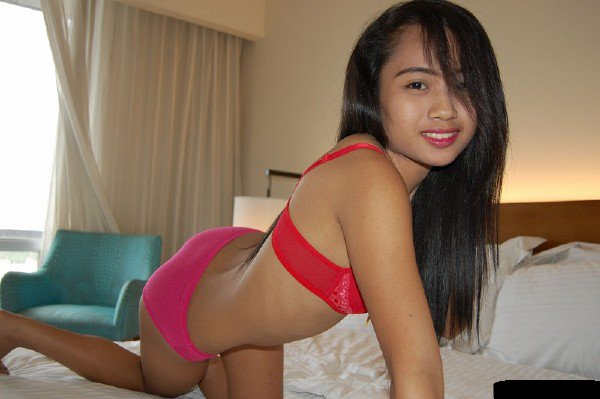 Lots of guys visit this country for the great nightlife, when they come to this city they want to check out the Barrio Barretto red light district in Subic. If you are a first time visitor you may not know what to expect so we will break down the logistics for you.
The girly bar area is not very big so it isn't hard to figure out, but we have included a clickable map just in case. In the past we have written about all your options for finding girls for sex in Subic, the Barrio Barretto red light district was the main part of that post as well.
But this time we are talking more about the logistics of things then about what options you have. We will still bring up what is available here though so you have an idea.
If you are visiting this town but don't want hookers there really isn't much nightlife. You will need to meet girls on Filipino dating sites which will be very easy.
Getting To Barrio Barretto
Most guys that visit this city will be coming in from Manila. The cheapest way to get here is to go to the Victory Liner bus station in Cubao and get a ticket to Olongapo and make sure it is going the SCTEX route. You can also get the SCTEX route when going to Subic from Angeles City.
That will have you on the highway, if you take the other route it will go on back roads, make extra stops, and take much longer. Olongapo and Subic are sister cities right next to each other, and even though this post is about the Subic red light district you will likely spend more time in Olongapo.
Right near the bus station there are jeepneys that can take you into Barrio Barretto for 10 pesos. Or you can take a trike but that will cost much more, if you have a bunch of bags buy 2 seats on the jeep for 20 pesos.
Once on the jeep you will go through the town for a few minutes and then you will turn right and head down a big hill. After about 10 minutes on the jeep you will hit a long flat piece of road and start to notice hotels, bars, and restaurants.
You are now in the Barrio Barretto red light district. If you are worried about missing it you can just ask the driver to stop in Barretto when you get on, but you will be able to figure out you have reached the adult entertainment zone very easily.
Girly Bar Red Light District
The road you just came in on is called National Highway and that jeepney route takes people from Olongapo to Subic. About halfway through you hit the Barrio Barretto red light district.
Outside of the bars, adult entertainment, hotels and restaurants there really isn't too much going on here. But you probably only came for the girls so that is all you need to worry about.
There are plenty of girly bars in Subic you can visit here like:
Voodoo
Alaska
Lollipop
Wet Spot
T Rose
Mango
Dusk Til Dawn
The Office
Coco Lips
Bunny Ranch
All of the girly bars in the Barrio Barretto red light district are right there along National Highway. You don't need to go down any of the side streets looking for them, all of the adult entertainment is on the main road.
As far as which one will be best you just never know. New girls could start working at any time and it just takes one new hot one to totally change a guys opinion of a bar.
The scene is small so you can easily check out a bunch on one night. The drinks are cheap at under 100 pesos so you can have one and if you enjoy your time get another. If not move on to the next spot.
Ladies drinks and barfines are also cheap. It will cost around 200 pesos for a ladies drink in most bars and the barfine prices are around 2000.
You don't need to give the girl a huge tip either, up to 500 pesos is about as high of a tip as most guys give in this city. Even though the prices are a bit better you are going to have a much easier time finding hotter girls in Angeles City.
In this city sometimes the pickings can be slim. If you aren't liking the talent then hop on Filipino Cupid and PinaLove and try to meet some non pro girls who aren't after your cash.
Remember to search for Olongapo, Subic, and also Zambales on the dating sites.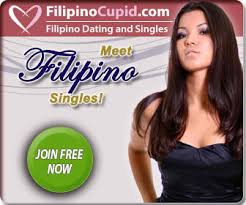 Enjoy Barrio Barretto In Subic
You really don't need to worry about the logistics of things here. It is easy to get to and easy to figure out when you are on the ground.
All the Subic hotels in Barrio Barretto should be girl friendly so that isn't a concern either. Some of the nicer places to stay would be Blue Rock, Wild Orchid, and Arizona.
For a good restaurant try out Sit N Bull, they have two locations both of which are near all the adult entertainment. Some guys really like this city, some leave very disappointed.
In truth there aren't too many customers visiting these girly bars on most nights. That means the girls don't earn much money.
The hottest ones tend to migrate over towards Angeles City because it is only 90 minutes away. They will get more customers there and also earn more for each customer they get.
Some will even move on to Manila as well. You can find some diamonds in the rough, but the average bar girl in this city is not going to be all that attractive.
If you pound the pavement and check out a lot of bars you should find something you like. If not the dating sites are always there so you can save some money, Filipinas are quite easy to bed on the first date.
If you wanted to read more about how to get the most out of the mongering in the Philippines check out this eBook guide. It covers all the main cities and beaches a single guy usually visits when in the country.
Now you know a little bit more about the Barrio Barretto red light district in Subic.