A Beginners Guide To Soi Cowboy In Bangkok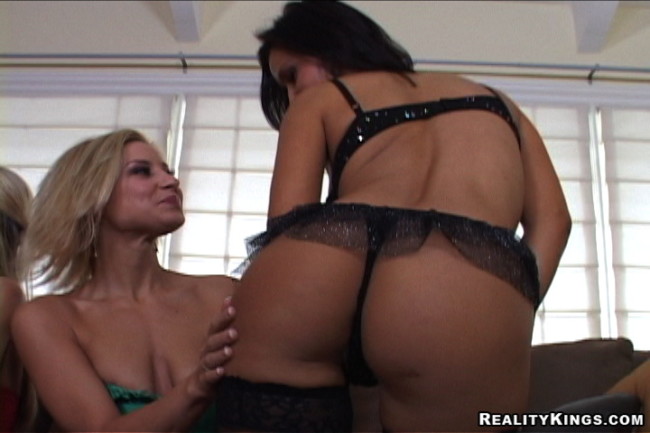 Welcome to our beginners guide to Soi Cowboy in Bangkok so you are a little more prepared before you arrive. The Go Go bars in Thailand are legendary and one of the main reasons this city has such great nightlife.
You might be surprised to find the Soi Cowboy red light district is situated where it is. Right across from a big mall, and one of the busier public transportation stops in the city.
You can get to Soi Cowboy by taking either the BTS to Asok or the MRT to Sukhumvit. At rush hour tens of thousands of Thai people will be going about their day here, and a few hours later one of the biggest red light districts in Bangkok will come alive.
There really is no reason to head here before 8 or 9pm. The bars might claim they open before then but they are more in the opening stages. They generally stay open until around 2am but there is no exact closing time.
The red light area itself really isn't that big, if you aren't aware a soi in Thailand is a street, and this one. However they have packed as many bars and Go Go's as possible into this red light district.
Some guys will tell you that you can find hotter girls than Nana Plaza, others will say differently. Either way, at both places you will have many options to choose from.
There are no set prices here, each bar will have a different prices for their drinks, ladies drinks, or barfines. Each girl also will have a different price she will expect for sex.
If you aren't aware how Asian girly bars work check out this link just so you are caught up on all the slang.
Where Are The Hottest Girls In Soi Cowboy?
Guys always want to know the answer to questions like that. Where are the hottest girls in Soi Cowboy? That is an impossible question to answer.
Sure, you could head up there on Tuesday, December 14th and say that on that night the hottest girls were at xxxx Go Go. What you can't do is say 'we know that on the night you are at Soi Cowboy the hottest girls will be at…..'
It just doesn't work like that. Thai girls hop in and out of the Go Go game quickly. Or they change jobs, or they head back to the province, or they get wifed up.
The best Go Go one night may not be the best the next. That is why it is so nice to have so many places to choose from in such a small area. The biggest bar on the street is Tilac and it was featured in The Hangover 2.
Some Go Go's in Soi Cowboy that have the reputation for having the hottest girls are Baccara, Doll House and Shark Bar. Does that mean on the night you show up they will have the best lineups? Nope.
Baccara often has topless Go Go girls which makes it a must visit bar for most. If you like sexy Thai girl with big boobs then that will probably be a good place to go.
Don't forget they have two floors, so if you don't like the lineup downstairs head up to check out the upstairs. At Dollhouse if you head upstairs when it isn't crowded you can get a table with 1 girl dancing on it right in front of you.
If you buy them a drink or just give them some 50 baht tips every few songs your hands can usually roam all over them. If you are after the hottest Thai girls in the Soi Cowboy red light district then here is your best game plan.
Walk into a bar and take a look around before you buy a drink. The waitresses will try to usher you to a seat but you can say you are looking for a friend.
You can't stay there for too long without buying a drink, but you can take a quick look at the lineup. If you like what you see then stay, if you don't then move on to the next one.
For a longer write up on all the ways to find girls for sex in Bangkok check out that link.
Expensive Prices At Soi Cowboy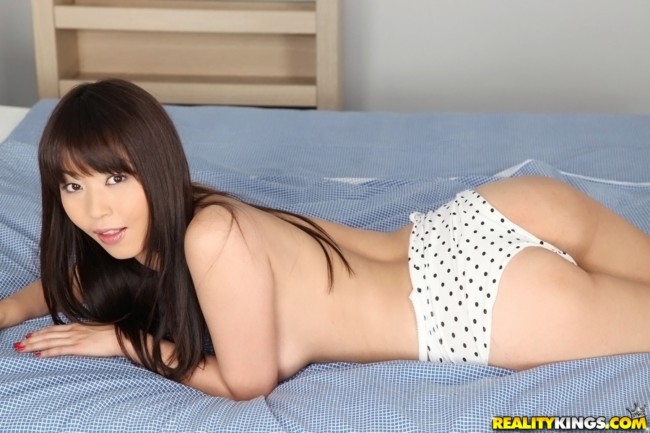 Each bar will have different prices so we can't give you anything exact. Also many bars will have happy hours at various times throughout the night.
Usually when there is some sort of drink promo going on there will be a cute Thai girl holding a sign about the promo out on the street. Expect a beer to cost you in the 100 to 150 baht range, and they will have big menus with other drink options as well.
Ladies drinks will probably cost 200 to 300 baht. If you want to barfine a Thai girl from Soi Cowboy expect to pay somewhere in the 500 to 1000 baht range.
That is just the fee for the bar, then you will have to pay the girl as well. The barfine won't be negotiable, each bar will have a set price on that. The fee to the girl will be.
It is very hard to say what a girl will want, but expect to pay between 1500 and 3000 baht for short time or 3000 to 7000 baht for long time. Remember that girls do not have to barfine, so you may want to inquire if a girl is willing to barfine before you start to buy them ladies drinks.
Some girls, referred to as drink sluts, go there just to try to get guys to buy them a bunch of drinks. Many times the guy is only doing this because he wants to barfine her, and then when he asks she says she doesn't barfine. Don't fall for that rookie mistake.
If you want to get the most out of the Bangkok nightlife this eBook can help you save some money and maximize your time in town.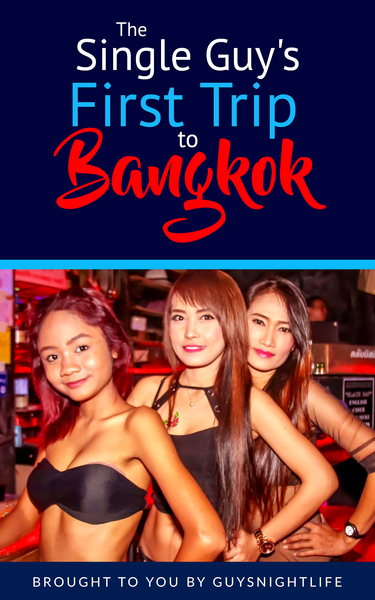 Can You Have Sex In A Soi Cowboy Go Go?
Sex? No, you will not be having sex at Soi Cowboy. Unless you disagree with Bill Clinton and consider a blowjob to be sex. At some bars in Soi Cowboy you can get a blowjob or a handjob inside the bar.
That is right, there is no back room like at the other blowjob bars in Bangkok, you just whip it out right there in the bar. If you want to try getting a blowjob in Soi Cowboy your best bet is After Skool.
You can get a blowjob for 1000 baht if you buy a girl a drink as well. You can do it right there on the main bench, or get a bit of privacy in the back corner behind the bar.
There are also bars in Soi Cowboy to get a handjob, Toy Bar being the most likely option. Moonshine and Jungle Jim's are known handjob bars as well.
Can you get a blowjob in Soi Cowboy at the handjob bars? Maybe, but it isn't a guarantee. If you want a bit of privacy in these bars a mamasan might come hold up a towel so that others in the bar can't see the sexy Thai girl go to work on your dong.
Usually the girls in the handjob bars aren't that hot, you can find much higher quality for free sex on ThaiFriendly.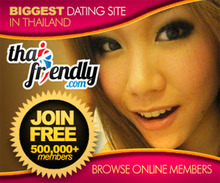 Can You Barfine Coyote Girls In Soi Cowboy?
You may be wondering what coyote girls are, well let us explain. Coyote girls are the sexy Thai girls that stand outside the Go Go or bar in Soi Cowboy inviting you to come inside.
They are often times more attractive than the table dancers inside, and many guys wonder if they can barfine them. Like most things here it depends on the bar, and more importantly the coyote girl in question.
Some bars will send dancers outside as coyote girls, so yes they can be barfined. Other bars will have specific girls who only work the door as coyote girls, and many of them will not barfine.
Even if you offer them a lot of money they probably will not go with you. The only way you will know if the sexy coyote girl will leave with you or not is too ask and hope she says yes.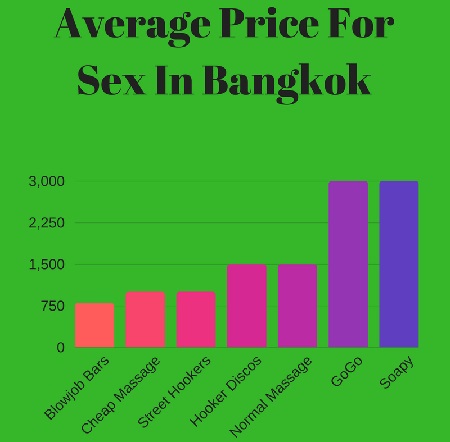 Have Fun In The Soi Cowboy Red Light District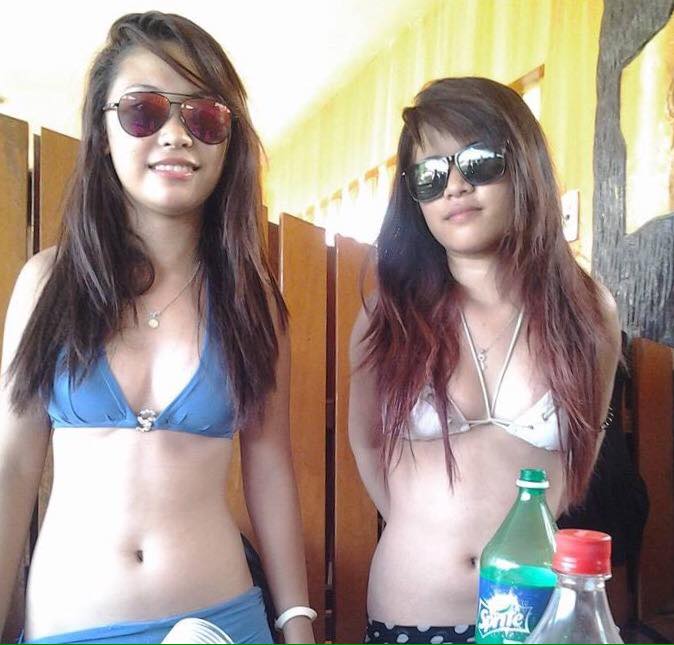 The Soi Cowboy red light district is one of the best parts of the world famous Bangkok nightlife. There are so many sexy Thai girls in these Go Go's and bars, and you can have a whole lot of fun visiting them.
Grab a beer, get a handjob in Toy Bar, get a blowjob in After Skool, or try and barfine a hot coyote girl from Suzie Wong's. Head into Baccara and check out a bunch of Thai girls with big boobs and barfine her for the night.
All that and more is possible. Hope this beginners guide to Soi Cowboy in Bangkok was helpful to you. And if you want to meet sexy Thai girls online check out ThaiFriendly and Thai Cupid.