Best Boate Nightclubs With Sexy Prostitutes In Sao Paulo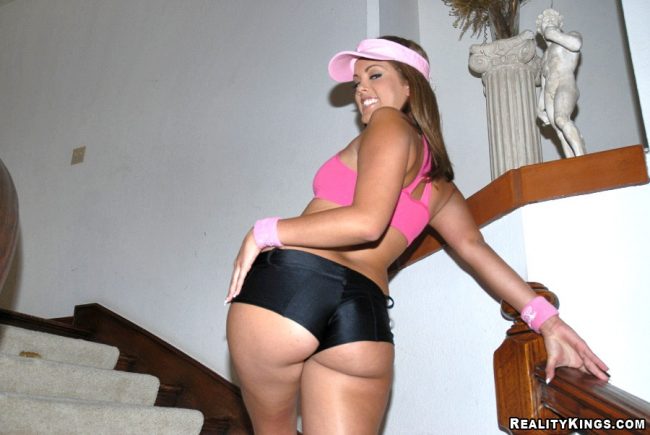 In this post we are going to talk about the best luxurious boate nightclubs with sexy prostitutes in Sao Paulo. While most of the world thinks the Rio de Janeiro nightlife is the top in this country, others on the ground are starting to disagree, at least as far as mongering goes.
There are so many ways to find girls for sex in Sao Paulo and these luxurious brothels that are known as boates are the crème de la crème. They are nightclubs and lounges filled with the sexiest prostitutes in the city.
If you don't have a big bankroll then you probably won't want to be visiting them. The entry fees alone cost twice as much as some cheaper prives around town.
For those that aren't familiar with the local slang there are multiple types of brothels in Brazil. Prives would be your standard cheaper brothel and they are the most numerous.
Nothing fancy, choose from a small group of girls and head up to the room to bang. You can also find sex in erotic massage parlors or strip clubs. And then there are the boates.
What Is A Boate In Brazil?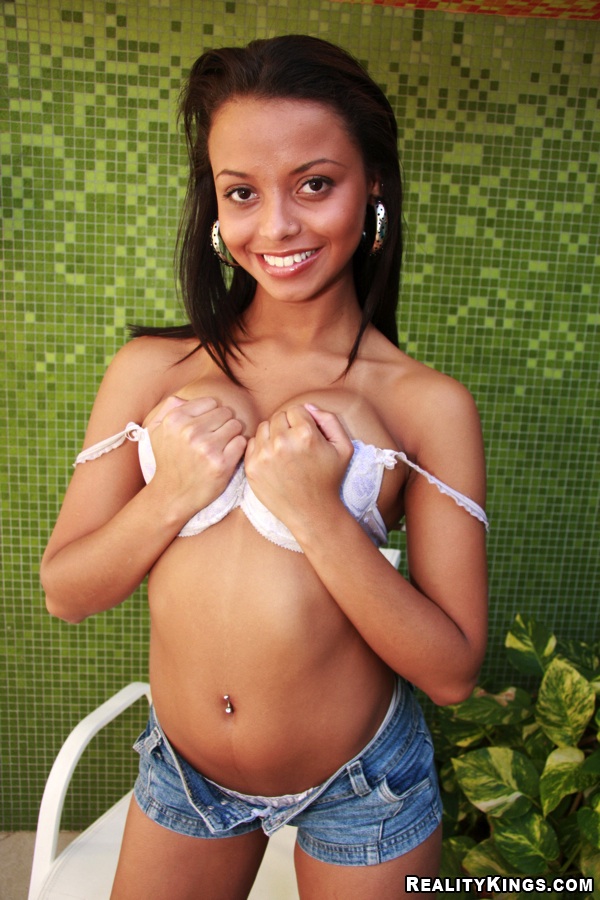 Lots of guys who visit this country hear about boates and aren't exactly sure what they are. They all have their own unique feel, but at the end of the day they are all here for the same reason.
They are like gentleman's clubs where guys pay to enter and be surrounded by sexy Sao Paulo prostitutes. Boates are going to be high class and luxurious most of the time.
Everything will be nice and clean inside. There are various rooms around them like bars, nightclubs, restaurants, and lounges. Some may prefer to party in the nightclub setting, others may want to relax in the lounge.
They also have back rooms or rooms upstairs where you can take any of these prostitutes when you are ready to have sex.
Expensive Sex In Sao Paulo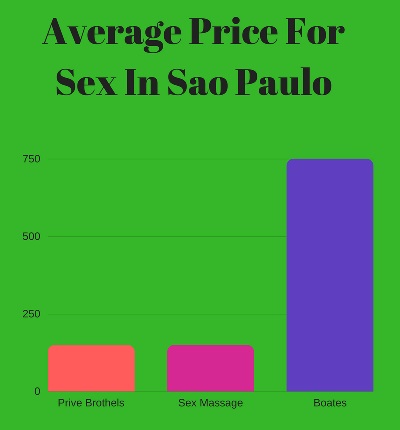 Most boates have an expensive entry fee, anywhere from 100 to 200 Brazilian Real. As we mentioned before that is double or even triple what you might pay for sex at a prive, and that is just to get you in the door! You get somewhere between 3 and 4 real per $1 USD and can check the current exchange rate here.
All or most of the entry fee will be consumable for food and drinks in most places, but confirm that before you start to order. Often times you are going to have to pay an additional fee to rent the room which can be another 100-200r.
So that means you might be paying as much as 400r before you even start negotiating with the prostitutes. There is no set price for sex, 500r would probably be the average price.
This is negotiable between you and the girl, they are all independent contractors. This is generally for an hour and one bang, though there can be a bit of wiggle room. We also wrote a post on cheaper brothels in this city.
The Sexy Brazilian Prostitutes
There will be no shortage of girls to choose from when you visit a Sao Paulo boate. These nightclubs might have as many as 200 or more women working inside them on a given night, and all are happy to escort you to a private room at any time.
It can be hard to judge a lineup of girls and things can change pretty quickly. But with that many Brazilian prostitutes to choose from it would be pretty surprising if you couldn't find something you like.
They will walk around in very revealing clothes so it won't be hard to tell where the most banging bodies are. They really aren't supposed to approach guys, it is on you to make the first move.
Some may initiate things but that isn't to be expected. Try and chat with the one you like for a bit and see if the two of you get along well together, attitude can be the biggest difference maker when you hit the bedroom.
When you have sex in a boate you will go up to the room and both shower. Then she will probably give you a quick blowjob before hopping on to ride you.
If you want it to be a bareback blowjob make sure to ask for that before you go to the room. Anal sex is common in Brazil and many prostitutes at these nightclubs will do it, but some may charge a little extra.
You generally get an hour in the room, if you think you can get two nuts off and want to do that confirm with the girl that 2 rounds are ok if done in the hour. Overall Brazilian prostitutes are known to be very good at pleasing their customers so you shouldn't have many issues.
The Best Boates In Sao Paulo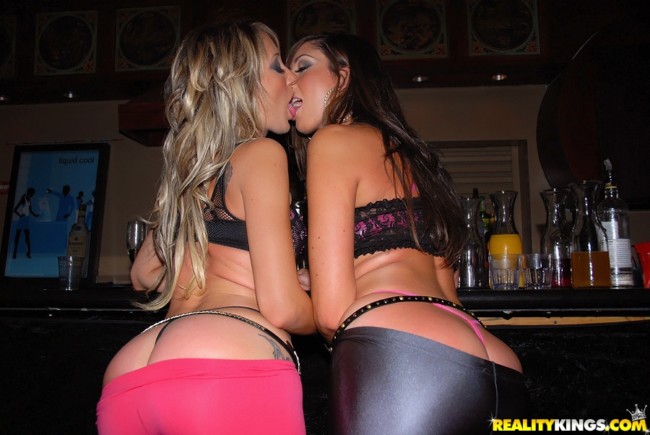 It is always hard to label which brothel, strip club, massage parlor, or any similar gentleman's club is the best. Two guys can go to the same place and have completely different experiences.
Two guys can even choose the same girl and come away with totally different opinions of her. We will try to list some of the best boates in Sao Paulo here, but your mileage may vary.
Scandallo Lounge
Scandallo Lounge is definitely one of the most highly regarded boates in town. There could be anywhere from 200 to 300 sexy prostitutes in the multiple nightclubs and lounges found here.
It is very expensive though, if you show up after 7pm there is a 220r entry fee, before 7pm it is 150r. 150r of that will be consumable for food and drinks.
You also have to pay an additional 200r for the rooms, so expect to spend almost 1000r when you visit.
Bomboa 222
For guys that want a lively nightclub scene Bomboa 222 might be the best for you. They play louder music and there is much more of a partying atmosphere here.
Some may like the laid back approach, if so choose our next option.
Cafe Photo
Cafe Photo bills itself as a club with an elegant and sensual vibe. Think of it as more of a whiskey and cigar club then a rowdy place to party.
The prices here are probably the cheapest on the list, you should be able to get out 'only' spending 600-800 total.
Cafe Millenium
Labeled as one of the best brothels in the world Cafe Millenium also boasts a nice restaurant, pool, shopping, and even a fitness center. Oh ya and over 200 prostitutes on a busy night.
It has an expensive entry fee and an expensive room charge. Expect to pay in the 800-1000r range and it can be so popular you might have to wait in line to get a room to bang your girl.
Enjoy These Boate Nightclubs
There are more around town like Bahamas Hotel Club and some others, but we think those four are at the top of the list. If you head to any of them you should be very happy with the lineup of girls.
Scandallo might be the top pick, but some may disagree. At any of these gentleman's clubs you are definitely going to be spending a decent chunk of change just to get laid.
You may want to try and log on to Brazil Cupid first and see if you can meet girls for free sex. There are loads of single girls in a city of this size and that is the most popular dating site in the country.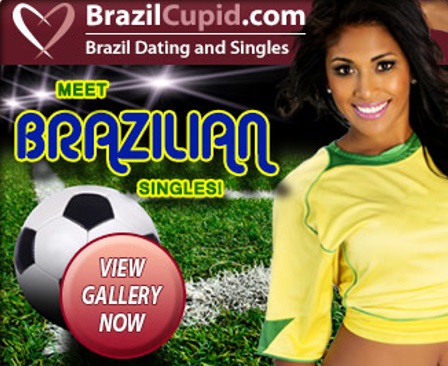 If all goes well on the site then you can save a few hundred bucks and have some fun for free. If not you can hit up one of these expensive nightclubs or visit a cheaper prive.
There are many options in this city and all around the country. This travel guide for single men breaks down how to get the most out of the great nightlife in Brazil and covers this city and many others in great detail.
Surely you will enjoy visiting any of the best boate nightclubs with sexy prostitutes in Sao Paulo.