Best Cities For Partying & Mongering In Brazil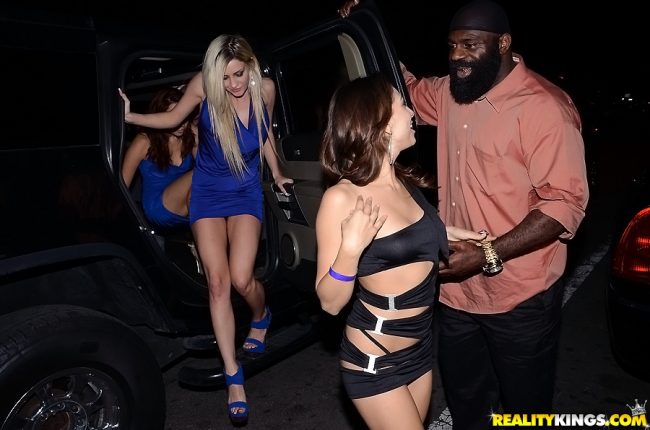 The best cities for partying and mongering in Brazil can be quite subjective from person to person. Lets face it, as a guy what will make it good is if you get laid or not most of the time.
Sure, there are times where you can go out and have a great night of partying even when you don't get laid at the end. But most of the time whether you score or not will determine whether you think a city is deserving of the title of best places to party and monger in Brazil.
If you have never been here before you need to know there is a pretty big misconception about Brazilian women and the dating culture here. They are no where near as slutty or as easy as you may have been led to believe.
Do they dress like sluts and show a lot of skin? Absolutely. Do they love to flirt? Check. When you hook up with them are they very passionate in bed? Yes sir.
But all of that doesn't mean that it is easy to go out and get laid for free in this country. It can definitely happen, but it doesn't happen as often as many believe. Just because a Brazilian woman likes you doesn't mean she wants to hook up.
If you have good club game and know how to attract women it shouldn't be too hard to go out and find a sexy girl in a skimpy dress to dance with. Her great ass shaking all over your dick will make for a good night.
Heck, she may even be open to making out in the club. But sleeping with you on the first night? Not as likely.
That doesn't mean you can't have an awesome time in these party cities because you certainly can. But know going in that it might be a bit harder to get laid than you are planning on.
In this post we will discuss four cities that are have some of the best nightlife in Brazil be it partying with regular girls or mongering with prostitutes. They each are unique in their own way and we will talk about the pros and cons of each so you can decide which you want to visit.
There is lots of prostitution in this country so some brothels and other ways to find pay for play will be mentioned. It is always nice to have a guarantee in case pulling at a nightclub falls through.
Also remember that this is one of the most dangerous countries on the planet, try to rent a place near where you will be partying and take an Uber to and from the venue to limit your risks.
Don't forget that they speak Portuguese here and the more you know the better your chances will be of attracting Brazilian women. And if you wanted to try and meet girls seeking foreign men before you arrive in town to line up some dates the best dating sites in the country is a great wingman.
Lets get started, might as well begin with the most obvious choice.
The Legendary Rio de Janeiro Nightlife
Might as well start with the nightlife in Rio de Janeiro, you surely knew it was coming at some point. The main city for foreign men to visit with the world famous Copacabana and Ipanema beach and the great Brazilian asses in thongs.
Not only can you see a whole lot of great booty during the day but at night there will be so much partying available. Since most tourists stay in Copacabana and Ipanema that is where many of them party and there is no shortage of places to do so here like Fosfobox.
With so many tourists around you have to know there will be many freelance prostitutes at the bars and clubs in this area. There will be some non pro Brazilian girls also, but a better area of town for them will be over in Lapa which is more of a local party scene.
There will be some tourists here but not near as many and your gringo factor will be a lot higher. As far as mongering in Rio de Janeiro goes that link breaks down the scene in great detail.
The cliffs notes version is that there is expensive prostitution in the tourist area and cheaper options in Centro. The best advice anyone can give you is to rent a room off AirBnb in Copacabana, then use the metro or other public transportation when you want to head to other areas of the city for cheaper options.
There is a reason more tourists come here than any other city. It has a great combination of beach, partying, and mongering.
Partying In Sao Paulo Is Underrated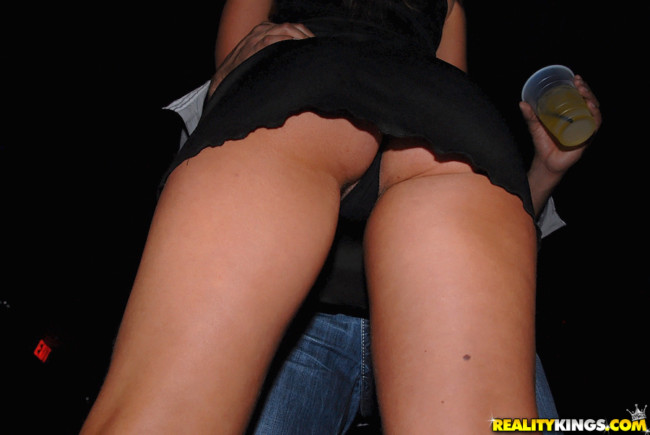 Ask most people what the largest city in Brazil is and they probably will say Rio. It is definitely the mainstream town that most people know about.
The truth is Sao Paulo is the third largest city in the world and nearly twice as big as Rio. When people take a vacation here just about all of them go to Rio, only some come here.
Well they are missing out because the Sao Paulo nightlife has a ton to offer. The only reason it didn't make our best nightlife in Latin America list is because we limited it to one city per country and Rio is hard to top.
There are some downsides to visiting here, the traffic is quite bad and like anywhere in this country it isn't the safest place. That is why you should try to get a condo in Pinheiros which is the nice business district of the city where many foreign men stay.
This will make things safer for you and there is a ton of nightlife in Pinherios as well. If you are only in town for a few days then there should be plenty of singles bars and clubs right in this area to visit. If you are going to be in town for longer then you may want to venture out a bit to more party hot spots around town.
There is quite a bit of mongering in this city as well, luxurious brothels like Scandallo are like a single man's paradise but also very expensive. Our GuysNightlife Sao Paulo mongering guide breaks down the red light scene in full.
With so many people living in this city meeting single girls on Brazil Cupid will give you many opportunities.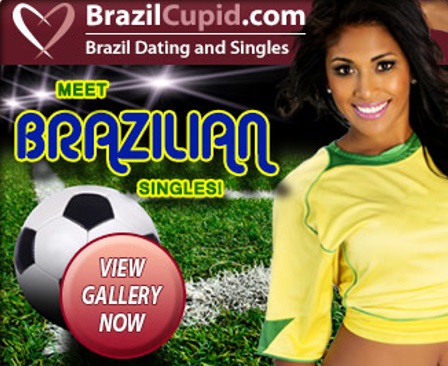 Lots Of Mongering In Fortaleza
If you don't want mongering in Brazil then don't bother with Fortaleza. The best party district in the city is in Iracema (often referred to as Dragao do Mar) and the nightlife is flooded with prostitutes.
They aren't brothels, just freelance hookers who go out to the nightclubs and pick up bars. If you want mongering then you can have a ton of fun here as it is a very lively nightlife scene.
If you don't want pay for play then you might struggle. The local girls know all about the reputation of the ladies of the night that go home with gringos from clubs in this town and won't want to be thought of in that way.
The dating culture is pretty tough in this town for foreign men. If a Brazilian woman is attracted to you here she is probably mostly interested in your wallet.
More Brazilian Nightlife In Florianopolis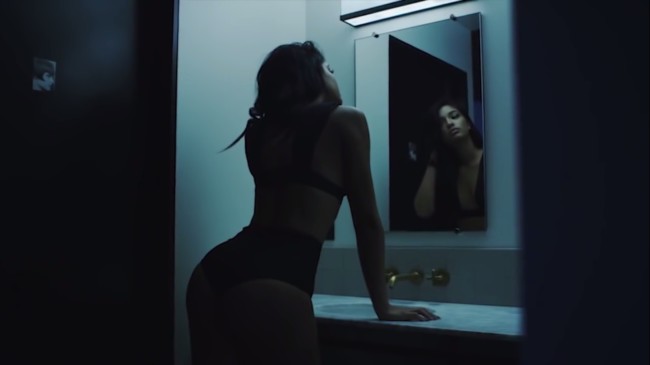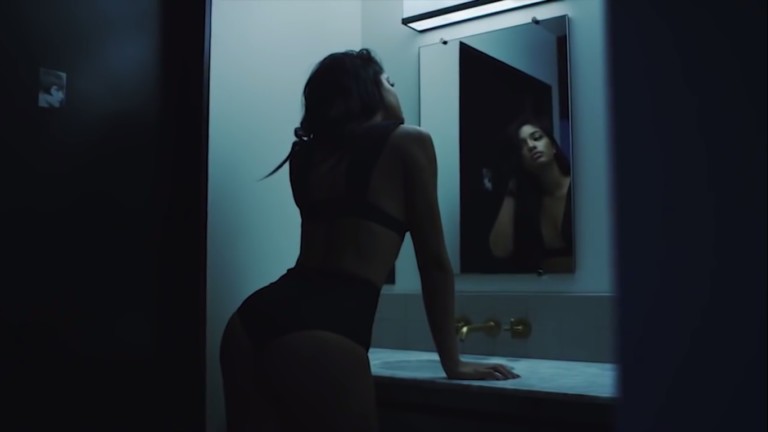 Another fun party city to visit is Florianopolis where there are plenty of pick up bars and nightclubs on the mainland and also on the island. Much of the best nightlife is located in Lagoa de Conceicao which would be a great place to make your home base.
This is a city where lots of sexy Brazilian ladies from around the country will come to party for a weekend. They might be a bit easier to hook up with than normal because they are on holiday mode and looking to party hard.
Plus there will be good opportunities to hit on chicks (or just perv) on the beach throughout the day. You can find some of the hottest girls in South America here in some very revealing swimwear.
If you wanted mongering there are some brothels around, the best of which is 'Bordo.' Overall though this is a good city for foreign men looking to attract single Brazilian women on their vacations.
Enjoy The Great Brazilian Nightlife
If you wanted to have even more fun then try to take your trip to Brazil during Carnival. It starts the Friday before Ash Wednesday every year and might just be the most famous party in the world.
No matter when you visit or which cities you go the easiest way to meet girls seeking foreign men will be Brazil Cupid. It is the biggest online dating site in the country and if you pipeline effectively you will always have girls to party with.
Just log on a week before you visit any city and message all the cute single ladies you see. They probably won't be great at English so keep the messages short and sweet.
Get their Whatsapp or other chat app contact info and move the chat over there. Then line up some dates on your first days with the hottest ones and hope for the best.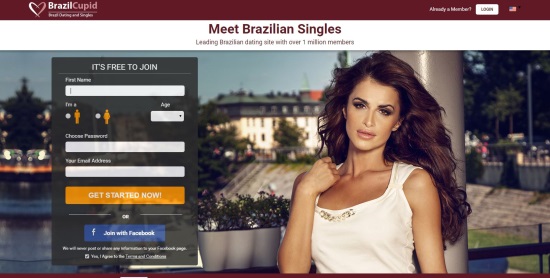 Remember that this isn't a safe country so don't skimp on your accommodation and end up staying in the ghetto. Some hotels won't allow you to bring a female guest back to your room without paying a fee so either confirm guests are OK or rent a condo in lieu of a hotel room.
If you wanted to read more about how to take the perfect first trip to get the most out of this country check out this red light travel guide. It breaks down everything single foreign men need to know to maximize their chances of getting laid.
Good luck and hope you enjoy visiting the best party hot spots for Brazilian nightlife.