The Best Cities For Partying & Mongering In The Philippines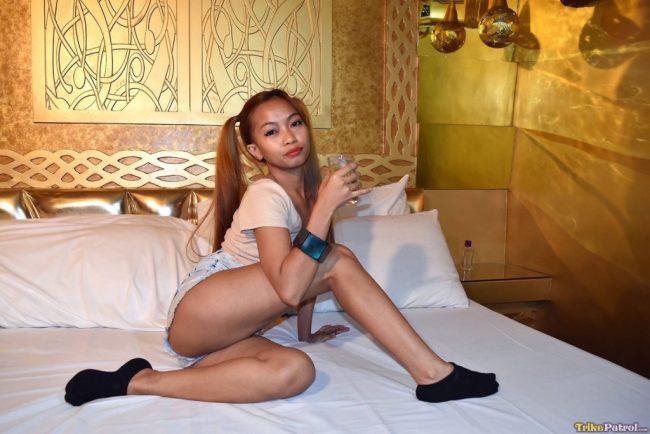 Thanks for checking out this post on the best cities to party and monger in the Philippines nightlife. The sexy Filipina girls really love to have a good time so if you have good club game you should do quite well here.
Of course when talking about partying in the Philippines there are going to be many hookers around for those that want some mongering. In one of the best cities for nightlife mentioned here all you are likely to find is hookers, and in the others there will be many out and about.
It can be really hard to figure out whether a Filipina girl is a hooker or not. Often times tourists will bring a girl back to their place and be surprised when she asks for money in the morning.
Certain nightclubs will be filled with prostitutes, others will be mostly non pro girls. But even ones who look like they couldn't ever be a hooker might have a hand out.
Just something you need to keep in mind when you are partying in the Philippines. There are certainly plenty of girls who will be up for a one night stand with a foreigner for free as well so it makes things a bit tricky.
In this post we will start out with Manila. It is the capitol, a massive city, and where you are likely to fly into. There are plenty of options here for both mongering and partying.
After that we will talk about Angeles City. It is all about hookers and if you don't want to monger then don't even bother visiting.
Then we will talk about the two best beaches with good nightlife as well. Contrary to popular belief you don't find great beaches all over this country like many new visitors assume.
We will also mention the best Filipino dating sites because they are the easiest way to find girls to party with in this country.
The Great Partying In Manila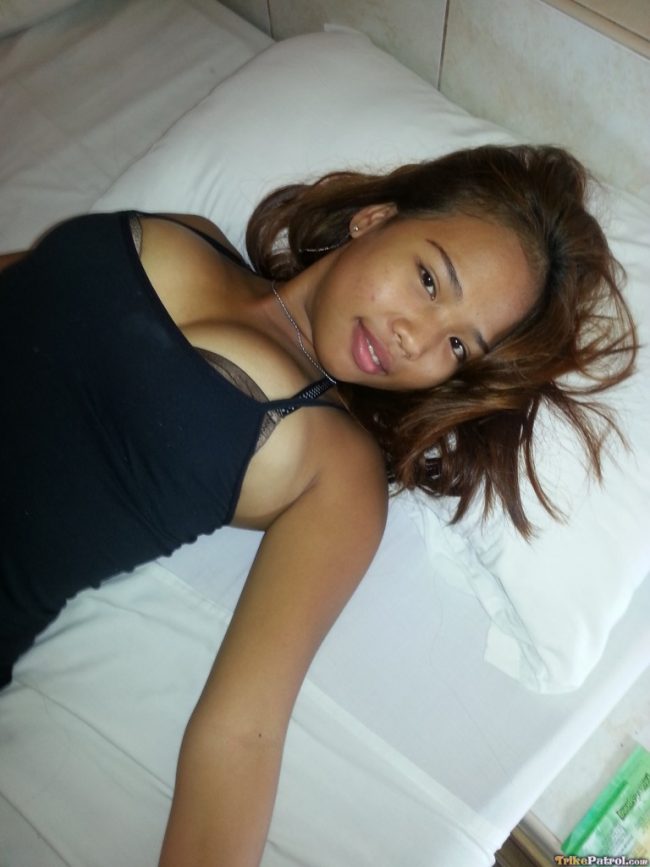 The nightlife in Manila will offer more than any other city in the country. Of course since it is by far the biggest with maybe 10x as many people as the 2nd biggest city that makes sense. It even made our world's best nightlife list as well.
Most tourists stay in Makati because it is one of the nicer areas of the city. If you aren't an experienced traveler in foreign countries then that is very advisable.
Burgos Street is probably the main red light district for mongering in the city and it is located in Makati. If you want to visit girly bars and pay girls to accompany you back to your room then getting a place near there is advisable.
Hotels are pretty terrible value in the Philippines, they are overpriced and not very nice. Many tourists and expats rent apartments near Burgos off AirBnb. Gramercy, Knightsbridge, and Trump Towers which should be opening in the next year or two are some great buildings to try and get a room in.
There is even a good nightclub to party at right nearby called Royal, but don't be surprised if the girls there are 'working.' The best nightlife in Manila is probably located in 'The Fort' AKA Bonifacio Global City.
This is where you can find many of the trendiest clubs in the city like Valkyrie and Prive. Quezon City is another big time party hot spot to try and hook up with Filipina girls, but it is a bit outside of town.
Of course online dating is great in this country and in a city of 20+ million it will work very well here. Filipino Cupid and PinaLove are the two best sites to use, it won't take you long to find a date or girl to party with.
Just remember that these girls can be very flaky, don't stop at 1 girls number or even 5 girls numbers. Get as many as you can, it is definitely a numbers game here.
It should be pointed out that things in this city are definitely going to be more expensive than other cities around the country. Whether it is hotels, apartments, mongering, food, drinks or club entry fees expect prices to be highest here.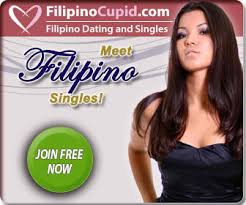 Cheap Mongering In Angeles City
If you don't want anything to do with Philippine's mongering then just skip this section. If you do like hookers then mongering in Angeles City will be right up your alley.
Get a hotel near the Fields Avenue red light district and you will be in hooker heaven. So many girly bars around with cute Filipinas ready to join you in your room.
They aren't the liveliest places to party by any means, can be rather boring inside actually, but the end game is nice. For a more fist pumping style party head to the hooker discos like High Society and SkyTrax.
The dating sites will be pretty loaded with hookers here so its not a good city to meet non pros. But if you want a cheap date then you can find them online.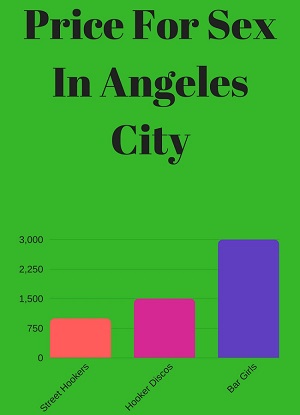 Best Beaches With Nightlife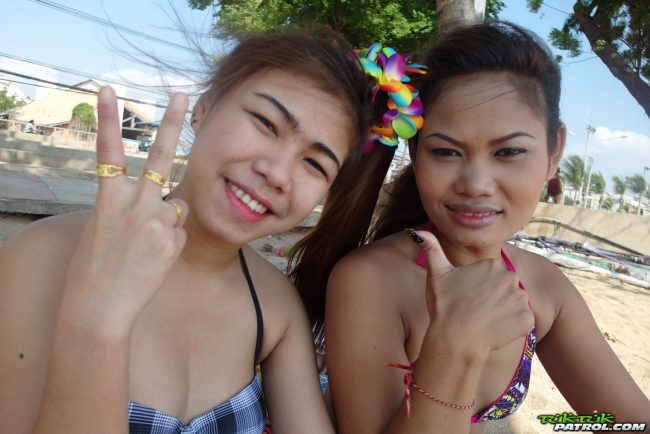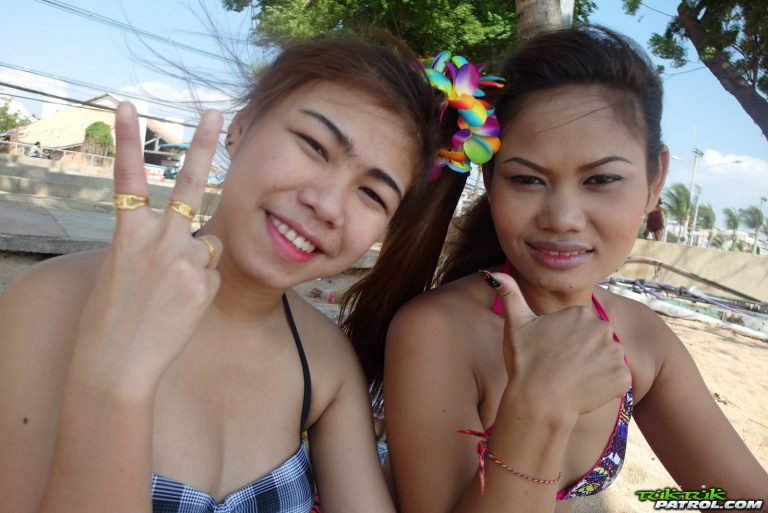 Finding a combination of good beaches and good nightlife is harder than it may sound. The most beautiful beach in the country is in Palawan but the nightlife is pretty non existent.
That makes Boracay and Puerto Galera the two main places to go for good beaches and partying in the Philippines. In Boracay you will find a world class beach and some good nightlife mostly around Station 2 or the southern area of Station 1. Try and stay right in that area.
If you want to monger the main freelance prostitute bars will be Galaxy and Cocomanga's. Some good clubs to try and pick up tourists would be Epic or Club Paraw.
In Puerto Galera much of the nightlife is in Sabang where there are girly bars where you pay barfines like in Angeles City and Manila. Probably won't be easy to pick up non pros there, but there will be plenty of mongering and cute Filipina girls around.
Enjoy The Philippines Nightlife
There are plenty of other cities worth visiting like Cebu City for instance. It is not a great city for partying or mongering, but is a great place for a laid back lifestyle and endless girls on Filipino Cupid to Netflix and chill with.
You can also find some other decent beaches around, but the places listed in this post will definitely give you the most options for partying. If you wanted to plan the perfect first trip to the Philippines check out this red light travel guide.
It breaks down all you need to know to get the most out of your vacation and covers all the cities listed here and more in depth. A single guy can have a lot of fun when visiting the best cities for partying and mongering in the Philippines.