Best Countries for Getting A Happy Ending Massage in Southeast Asia
One of the things many guys look forward to when visiting Southeast Asia is getting an erotic sex massage. We have all seen the awesome porn videos of sexy Asian masseuses pleasing their customer and want to live out that fantasy.
Well of the main countries that guys visit in SEA for sex there are only really two where you can expect to get a really good happy ending. Sadly if you are going to the Philippines for a happy ending massage you will be disappointed, same is said for trying to find one in Cambodia.
Not saying it is impossible to find a happy ending massage in either, you certainly can. But there aren't that many places that give them, at least not near as many as the others. Most of the massage girls in those countries will at most want to do a handjob and you don't travel for a handjob.
You can definitely get an erotic sex massage in Manila at Air Force One but it is more like a brothel then a massage parlor. You can also get a lingam massage in Manila at Abaca but it will only end in a handjob.
If you want many options to get the full on Asian erotic sex massage experience you have to go to one of these two countries.
Finding A Happy Ending Massage in Vietnam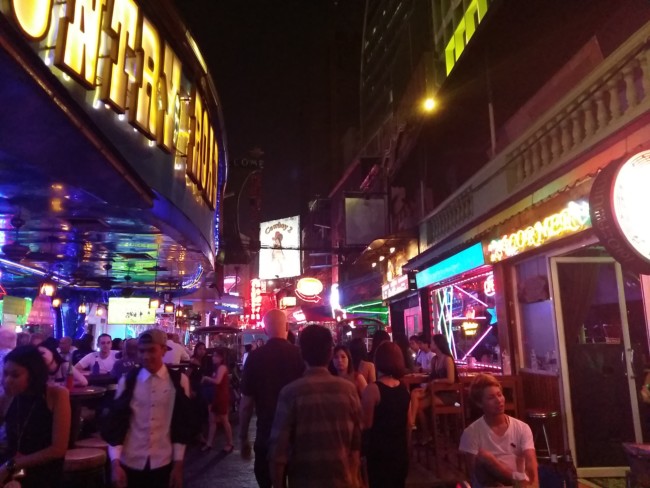 It would be hard to not find a cute Vietnamese girl for a happy ending massage in Vietnam. Walk around Ho Chi Minh City and you will pass spas and be offered massage everywhere you go.
What makes getting a happy ending massage in Ho Chi Minh City so great is that the majority of the massage girls are between 18-25 and attractive. When you walk past a spa in other countries (even the next one on our list) most of the women are older and unattractive.
In Vietnam it seems that they only hire younger (still 18+) girls for the job. Take a walk around District 1 and you will pass probably 10 girls you would gladly get a happy ending from. The prices are cheap and you can generally get a massage + bbbjcim for around $25-$35 all in.
The one negative to getting a massage in Vietnam is that many of the girls either won't want to have sex or will ask for quite a bit to do it. However they give out blowjobs very easily and cheaply, sometimes you will just be in a rub and tug where only a handjob is available.
Just head to Bui Vien street which is the main tourist area in town and there should be plenty of cute options. Towards the end of the massage they will probably ask if you want a 'baby massage' and then for a $20ish tip you should be able to get a handjob or blowjob.
They will start the bidding at $50 usually but will come down. Rarely a girl may only do a handjob but often bbbjcim is available. There are many other sex massage spas all around town as well.
Plus you can meet and date girls on Vietnam Cupid.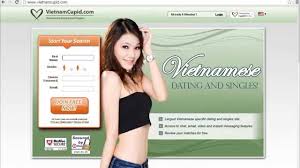 Happy Ending Massage In Thailand
Happy ending massage in Thailand is definitely a lot more 'famous' then in Vietnam and you won't struggle to find one. However finding a hot girl for the job will not be easy. There are hundreds of massage parlors in Bangkok and Pattaya but the majority of the 'girls' working in them are not that attractive.
With so many options it is only a matter of time before you pass a suitable candidate. Whereas the Vietnamese girls prefer to give a blowjob happy ending the Thai girls seem to be geared more towards sex. The cute ones will probably 'massage' many guys each day so be sure to wear a condom.
There are too many places to name them all when looking for a happy ending massage in Bangkok or Pattaya. That said you could try Soi 22, Soi 33, and the alley between Soi 11 and 13 in Bangkok. In Pattaya you could visit Soi Chaiyapoon, Soi Honey, and Jomtien Soi 6.
Many of these 'erotic massage parlors' in Bangkok and Pattaya are nothing more then brothels but at some you can get a legit massage first. Another positive is that you can get a soapie massage in Thailand but sadly they are a bit overrated.
The awesome porn videos where you shower with the girl, take a bath with her where she blows you, and then get a body to body massage on a mattress aren't easy to come by. Even at places known for soapie massages in Bangkok the hottest girls don't do the body to body part which is the best part.
Instead you just get a quick bath which may or may not contain a BJ and a quick bang. The girls at at them are pretty hot but check with your girl to see if she will do a full on body to body soapie before you buy.
Plus the prices are expensive and with how easy it is to meet cute girls for free on Thai Cupid and Thai Friendly you may want to save your money.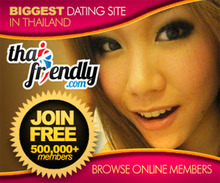 Enjoy Your Asian Happy Ending Massage
You will enjoy your Asian happy ending massage, it would be pretty hard not to. You probably should just skip massages all together in the Philippines or Cambodia unless you know of a reputable place. Even then they are not good value for those countries.
If you are looking for the best happy ending massages in Southeast Asia stick with Thailand and Vietnam. This travel guide for single men breaks down all of the best mongering in Vietnam if you want to give it a shot.