Review Of Bit Style Japanese Blowjob Bar In Bangkok
This post will give a review of Bit Style Japanese blowjob bar in Bangkok. While they don't only allow Japanese guys it is pretty clear who they are marketing to.
Why do we say this, well when you visit their website it is in Japanese, kind of an odd trait for a Bangkok blowjob bar, but Bit Style has always been a bit odd. It has changed its business model a few times over the couple of years it has been open.
It started out as a fetish blowjob bar, with many kinky options available. Some of them may still be on the table, but they aren't front and center like before.
One thing that hasn't changed is the higher prices that you will find here. In most cities around the world paying what they ask for a bj would be a no brainer, but there are so many options in this city it really doesn't make much sense.
We will talk about the logistics, the prices, and the girls so you can make a more informed decision on whether to visit or not.
Logistics Of Bit Style In Bangkok
Getting to Bit Style isn't hard and it is located in the lower Sukhumvit area of town where most guys visiting will stay. It is about a 10 minute walk from Soi Cowboy.
If taking the BTS get off at the Phrom Phong Station and exit on the even soi's side of Sukhumvit. Walk west toward Cowboy and hang a left on Soi 22.
Then when you are directly across from Queen's beer bar complex take a left down that soi and it will be on your left. If you reach Imperial Queen's Park Hotel on Soi 22 you have gone too far and need to turn back around.
There is a nice lobby inside when you enter and you can choose what oral sex service you would like. Then the Bit Style girls will be presented to you and you choose which one (or two) you prefer.
After that you head into the rooms for the fun. The rooms are nothing special really, and like at most blowjob bars around town they are more like cubicles where the walls don't reach the ceilings.
If there are other customers visiting at the same time you might have some distracting noises nearby, but this place doesn't seem to be very crowded. Maybe because of our next section.
An Expense Blowjob, Relatively Speaking
They keep changing all of their various kinky fetish blowjob options and the prices are changing as well. That means we can't tell you exactly how much it will cost when you visit, but can give a rough estimate.
You should expect to pay no less than 1200 baht ($40) for a blowjob here, but it will likely be closer to 1500 minimum. Considering Som's Haven is a 10-15 minute walk away and is half the price you can see why they might not get much business.
A two girl blowjob should cost you between 2500-3000 baht, again that is double what you would pay at most of the other similar venues in town. They are trying to be a 'luxury' Bangkok blowjob bar and pricing themselves at such.
In most cities that would be a great price, but you can find some of the best nightlife in Asia here so pricing yourself out of the market isn't wise. If you want a more traditional Japanese experience then check out this Pink Salon in Bangkok.
The Girls At Bit Style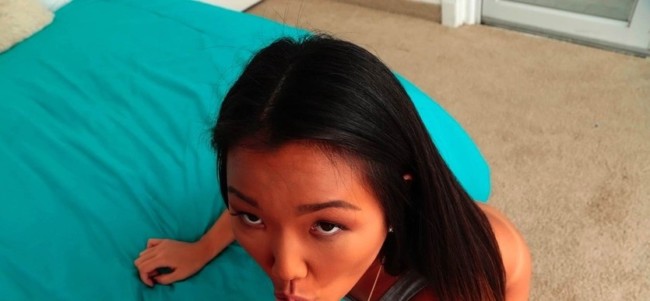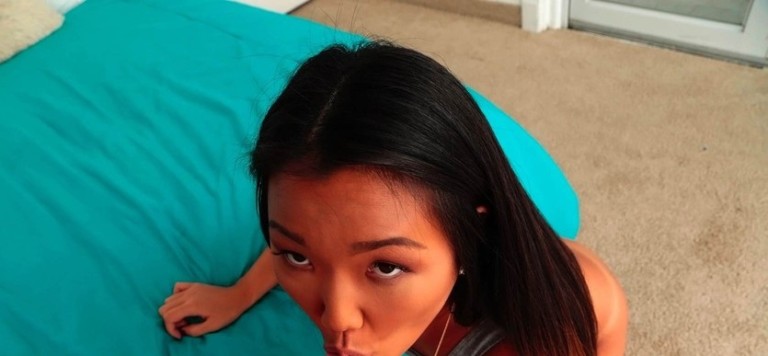 There are some pluses and minuses to the girls at Bit Style. On the one hand you can show up and be relatively certain you will find a pretty sexy Thai girl to service you.
Probably not a stunner, but the average girl here is definitely going to be hotter than the average girl at other bj bars. They also wear sexy lingerie which can heighten the experience a bit.
That is the good, now for the bad. They are more picky about the girls looks then they are about the quality of her work. The meal will have a better presentation, but it probably won't taste as good.
If you want to read more about how to visit this city and get the most out of it check out this eBook guide. It gives tips on budget travel and of course the great Bangkok mongering scene as well.
Should You Visit Bit Style?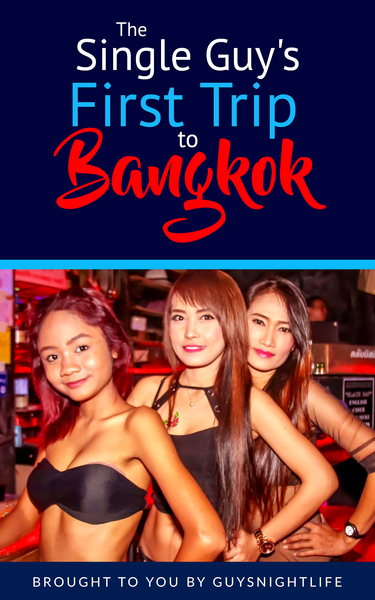 We aren't big fans, charging twice as much as the handful of other similar places around town is a bit aggressive. If the girls all gave killer head like the less attractive ones at other spots then we could see the point.
But when they seem to be a notch or two below on the skill level you are just paying more for superficial reasons. Once she gets to work her looks don't matter much anyways.
With so many other ways to find girls for sex in this city and how easy it is to date girls from ThaiFriendly or Thai Cupid it seems kinda silly to pay twice the market rate. But if you care more about the girls looks then her skills maybe you will disagree.
Hopefully this review of Bit Style Japanese blowjob bar in Bangkok was helpful to you. If you read Japanese you can click that link to check out their limited website.