Body To Body Massage In Chiang Mai At Little Mermaid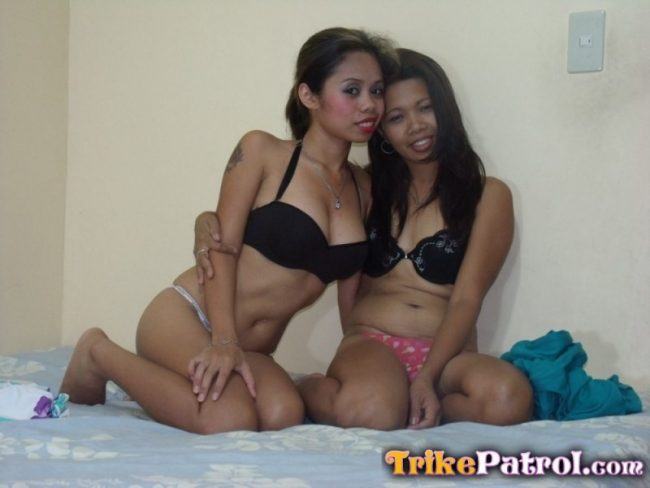 Thanks for checking out this review of getting a body to body massage in Chiang Mai at Little Mermaid. While no one would argue that this city boasts some of the best nightlife in Thailand there are still plenty of ways for a single guy to have fun here.
We have covered the various ways to find girls in this city in our GuysNightlife Chiang Mai sex guide, the body to body massage at Little Mermaid Massage is a very reliable option. You can get a nice sensual and erotic rub down here with a guaranteed happy ending every time.
We will try to cover the important things a guy needs to know before he decides to visit or not. The location, the prices, the girls, and the types of erotic massage that are offered when you go.
If you somehow found this page even though you don't like mongering then this post on meeting single girls in Chiang Mai who are interested in foreign men is probably better suited for you.
Location Of Little Mermaid
This might be the most popular men's erotic spa in Chiang Mai for a topless body to body massage so all of the tuk tuk's in town will know how to get there. Little Mermaid Massage is located at 316 Chiangmailand Road, but one problem is if a tuk tuk brings you then you might have to pay a slightly increased rate.
It might be better to ask to go to Arirang Korean Restaurant on Chiangmailand Road and when he drives off walk over. That way you don't have to worry about paying a little extra.
Once you enter there is a big lobby and you walk over to the receptionist who will show you a menu. Then you will go into the showroom and check out the available massage girls.
Then you head up to the room and there is a shower room across the hall. Some girls will offer to shower with you, or you can ask for them too if they do not offer. You can read about more Chiang Mai spas for men at that link.
Thai Massage Girls
While the place opens up in the early afternoon like most adult entertainment venues it doesn't start to get crowded until later. By the late afternoon there might be a handful of girls working, and as it gets later a few more will come in.
They should all be pretty attractive Thai girls in their early 20's. Looks are very subjective but you should be able to find one that suits you.
The girls at Little Mermaid Massage are known to speak better English than most in the sex industry in Chiang Mai. That isn't saying much though, and don't be surprised if communicating is a bit hard.
The Prices At Little Mermaid
Expect to pay between 2k and 2.5k baht which is in the $60-$70 USD range. The cheaper option may only get a handjob and blowjob happy ending, while the more expensive option will get you full service and sex after your nude body to body massage.
Tips are not required but if you feel a tip is deserved you are free to give one. It should be noted that you are paying for an amount of time not for a round of sex.
That means after your initial happy ending you can get more of a body to body massage, or if you can get it up again most girls will allow for an additional round of sex. If that is the case a tip might be warranted.
Oily Body To Body Massage
This is one of the better oily massage parlors in Chiang Mai and you will start out with the standard service. Then you will get your Thai body to body massage, sometimes with nuru gel other times with standard oil. You are free to request either.
After they do a nice job of teasing you then the happy ending portion will begin. If you paid the 2.5k you get a full service sex massage, otherwise it will be a combination of handjob and blowjob.
If you are looking for threesomes in Chiang Mai you can take two girls for a four hands massage. Of course you will need to pay for both girls, but in Thailand threesomes aren't always easy to come by.
Pro tip: if you do want the four hands massage threesome then choose one girl and let her choose the other girl herself. That way she will choose one she likes and might do a bit more interacting with.
Even if you do that you shouldn't expect too much sex between the two Thai girls. Other than touching each others tits they probably won't do anymore. You can still bang them both.
Enjoy Your Happy Ending In Chiang Mai
This is a reliable way to have a body to body sex massage with cute girls in Chiang Mai. In a sleepy town like this knowing of a reliable option can be worth its weight in gold.
But most expats choose to just meet girls on Thai Friendly or Thai Cupid instead of paying that much for sex. There are plenty of girls living here who want a foreign boyfriend or even friend with benefits.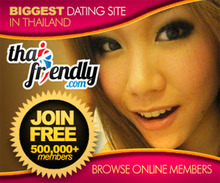 If you wanted to read more about all of the best nightlife in Thailand check out this eBook guide. It covers this city in detail plus all of the other main cities a single guy will visit around the country.
Hopefully this review of getting an oily body to body massage in Chiang Mai at Little Mermaid Massage was helpful to you.