Body To Body Massage At Summer Thai House In Kuala Lumpur
Getting a topless body to body massage at Summer Thai House in Kuala Lumpur is one of the more affordable options you will find in this town. This is a pretty conservative country and there aren't many ways to monger here.
Many guys who travel to Southeast Asia think that every country they visit will be as wild as Thailand or the Philippines. That isn't the case at all, things are much more conservative here.
Most of the mongering is done at spas and getting a topless body to body massage at Summer Thai House is one of the better ways to have fun in Kuala Lumpur. In this review we will talk about the services, prices, and massage girls on hand.
First off we will start this review of Summer Thai House with the review so that you can find it. We included a map and it is located very close to another very good option.
Logistics Of Summer Thai House
You can find Summer Thai House in Kuala Lumpur directly behind the Berjaya Times Square Mall. This is in the same area of town as Bond Spa which we have covered before.
It is always nice to have a couple of options so close to each other. That way if you don't like the lineup at one you know there are more girls waiting nearby to choose from.
Summer Thai House has multiple floors and if you wanted to get a plus plus massage you should be going to floor M of the Hotel Mercury. If you aren't aware plus plus is code for a full sex massage in Malaysia.
If a spa is offering plus massage that means a handjob happy ending.
Body To Body Massage In Kuala Lumpur
When getting a body to body massage at Summer Thai House in Kuala Lumpur your happy ending will only be plus. That means a handjob to end things, and no more will be offered.
This can be a downer for many guys, but the overall experience can be quite good. If you aren't aware body to body means the sexy therapist will oil up both of your bodies and rub her tits, ass, and everything else all over you.
Then after getting you nice and aroused a handjob happy ending will finish things off.
Prices At Summer Thai House
Since all you get is a handjob the prices here are cheaper than at some other spas for men in Kuala Lumpur. The topless body to body massage will cost 138r which is around $35 USD.
A Thai massage with happy ending included will run you 100r, and a massage with no extra services will cost 50r or 68r depending on if they are running the promo or not. One nice thing is that these prices include not only access to the sauna but also free food.
Most of the girls working here are likely to be Chinese with some Vietnamese and Thai as well. Finding local Malay girls will not be common.
To meet them you will need to use dating sites like Malaysian Cupid. Most of the girls on the site will be very conservative but with so many single girls in this city some easy ones up for quick fun can be found.
Or you could try to seriously date one of the conservative ones for a long term relationship. This is a great country to find women who aren't yet ruined by western feminism.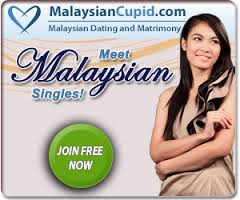 Should You Visit This Spa?
Well the prices at Summer Thai House are reasonable and you can have some fun here. The only downside is that at the end of the day all you get is an oily handjob.
If that is enough for you then definitely go for it. If you wanted to read about all of the best mongering in Malaysia check out this red light travel guide for men.
Have fun if you get a body to body massage at Summer Thai House in Kuala Lumpur.