Bondage & Fetish Sex At Bangkok's BDSM Clubs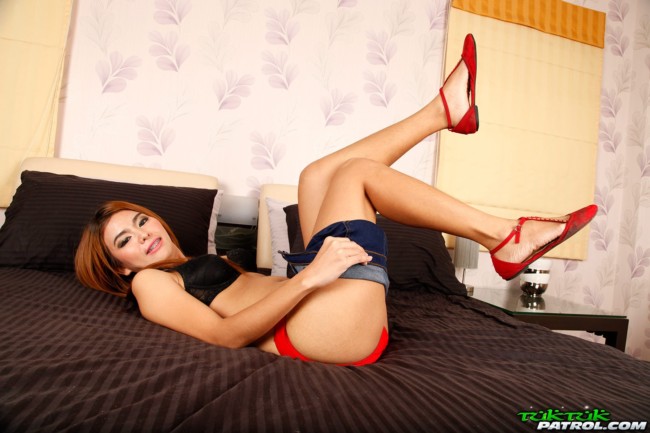 While you can have bondage and fetish sex at Bangkok's BDSM club overall there is not a very big scene here. Considering how easy it is to find sex in Bangkok one would kind of expect more.
There really are only two clubs that specialize in kinky BDSM fetishes. Bondage is just not all that popular here, but at least there are a couple of spots you can check out.
They both are pretty similar to each other, one is called Bar Bar Fetish Club located in Patpong's Soi 2. This is the more expensive of the two, but most things in Patpong are more expensive.
Then there is Demonia Fetish and BDSM Club located on Sukhumvit Soi 33. This is a soi with lots of erotic massage parlors where happy endings are guaranteed, we will put a map to each of these clubs at the end of the post to make them easier to find.
Lets give a quick review of each club specifically and then talk about the types of kinky fetish sex you can have at both. Then we will give some tips on meeting Bangkok girls that aren't always so naughty and turning them out.
Bar Bar Fetish Club In Patpong
If you aren't aware Patpong is considered this cities third red light district by many. It is also kind of a tourist rip off joint where scams are frequent and prices are high.
You won't really need to worry about the scams inside of Bar Bar, but the high prices do exist. You pay 900 baht to enter which comes with 1 drink, and after that your drinks and ladies drinks both cost 300 baht.
The reason you are paying such inflated prices is because they will put on a live lesbian BDSM sex show for you. Many of the live sex shows in Patpong are scams, here they probably won't pad your bill but will let you know that the drinks are going to be expensive.
This Bangkok live lesbian sex show will involve bondage, whips, mouth gags, other BDSM equipment, and various sex toys like dildos. Two girls will often dominate 1 submissive girl before pleasuring her at the end.
You can have fetish bondage sex at Bar Bar with most of the girls right on site. They have dungeons, torture rooms, and even a doctors office fantasy room that you can use.
The price is 3500 baht for on site BDSM with 1 girl. The best rate for take out is 4500 for 3 hours, or if you want to barfine a girl you can pay 4k during the day and early evening and 2k after 9pm. When barfining you then need to pay the Thai bar girl on top of the barfine.
Demonia BDSM Club In Bangkok
Demonia is the oldest BDSM club in Bangkok. Their mistresses have been servicing customers with bondage and kinky sex since 2003.
The prices here are quite a bit cheaper than the above, the drinks are half the price at 450 for the first drink and 150 after that. The on site action is only moderately cheaper, 3k for one girl and 5k for a BDSM threesome.
The barfine is 1500 anytime, plus the fee to the girl. They also will put on the live lesbian bondage sex shows and have all sorts of torture rooms. Demonia BDSM Club throws many different fetish parties and seem to always have some sort of event coming up in the near future.
It is located on Soi 33 which is about a 10 or 15 minute walk from Soi Cowboy.
What BDSM & Kinky Sex Is Available?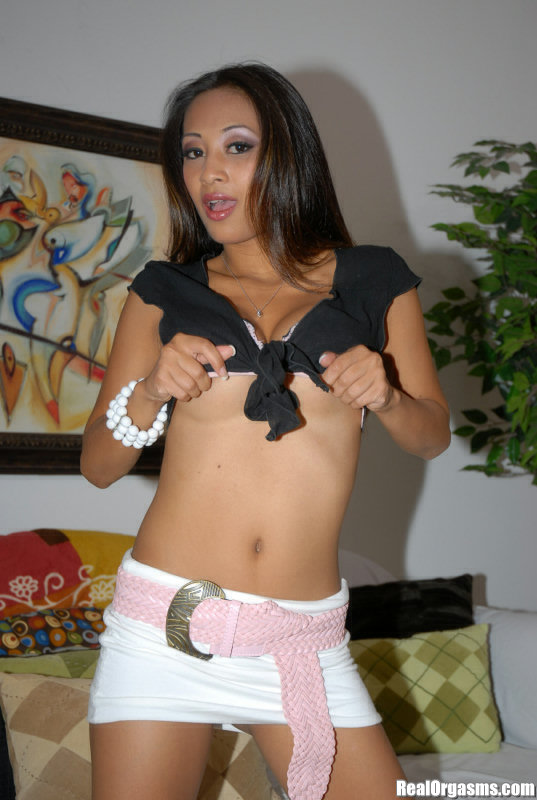 Well, they can probably handle just about any type of request that you have if you are willing to pay for it. They have been helping guys live out their fantasies with all kinds of bondage and kinky fetishes for many years.
They have some sexy Thai girls that specialize in being submissive and others that are better at being dominant. Then they have some that are well trained at both.
You are unlikely to ask for anything that they haven't been asked for before. Of course they will have all sorts of bondage and sex toys available like:
Whips
Chains
Torture Chambers
Blindfolds
Mouth Gags
Ropes
Handcuffs
Nipple Clamps
Dildos
Hot Wax
And others as well. If you have any special requests that you aren't sure if they will have or not contact them and see if they can prepare something special for you ahead of time.
This is also a good place to go if you like kinky sex that doesn't involve bondage. If you like golden showers or other kind of water sports you are more likely to find mistresses here that are willing.
Threesomes won't be a problem, full on group sex orgies can probably be done if you are willing to pay for all the girls. Pretty much any type of kinky sex you are willing to pay for will likely be accommodated.
However there is another venue in this city that specializes in threesomes that you might be better off visiting. Or you could buy your own sex toys in Bangkok and use them with the girls we are about to mention.
Turning Out Good Thai Girls
What if you want to try and have kinky fetish sex in Bangkok with girls that aren't hookers? Could this also be done?
Sure, but it won't be the same guarantee as at the BDSM clubs. You also will need to bring your own bondage gear and sex toys with you.
All in all dating Thai girls is much easier than in the western world and getting them into bed won't be too hard. Not all of them are sluts, but generally the girls that are up for dating foreigners are a bit looser than most.
They think that casual sex is common in the western world and if you want to do it they will want to explore all of your cultures. Pulling out some handcuffs and a whip the first time she visits your hotel or apartment might be a bit aggressive, you should try and take it slow.
Maybe introduce one sex toy or one piece of bondage that isn't too threatening. Or bring a sexy costume for her to model for you, just to bring the kinky side out of her a bit.
Then you can progress things as you go on. There are so many girls on Thai Cupid and ThaiFriendly that are interested in foreigners getting dates won't be hard at all.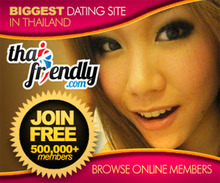 Not all of them will be able to pull off a dom mistress, but some will enjoy the thrill of it. Though most are probably better at playing the submissive route.
Having bondage and fetish sex at Bangkok's BDSM Clubs will be a guarantee that is always waiting if your dates aren't as adventurous as you had hoped for. This red light travel guide breaks down all you need to know about the great nightlife in this city.