Ultimate Guide To The Brothels In Sydney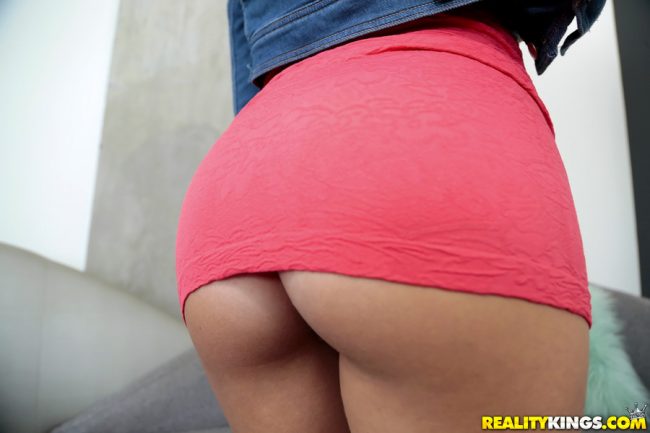 Thanks for checking out this ultimate guide to the brothels in Sydney. Even though prostitution is technically illegal in Australia brothels are not as long as they are licensed.
We wrote an extensive guide to mongering in Sydney and the brothels were the biggest part of it. They are a reliable place to find girls for sex whenever you need it.
During this post we will give some pointers on what you need to know before you visit. We will talk about prices, services, the girls, and mention some of the best brothels in town as well.
As is common around the world there are many Asian massage parlors which are effectively whore houses here. At some you might just end up with a rub n tug, but at others you can get full service.
The ones mentioned in this post will be the type where sex is not only possible, but probable and pretty much guaranteed. We have written another post on the happy ending massage spas where only a handjob is likely to be offered.
Lets go ahead and get into the meat of this post already. If you already know you are out because you prefer free sex to the paid variety check out our Sydney dating guide instead.
Tips For Visiting A Whore House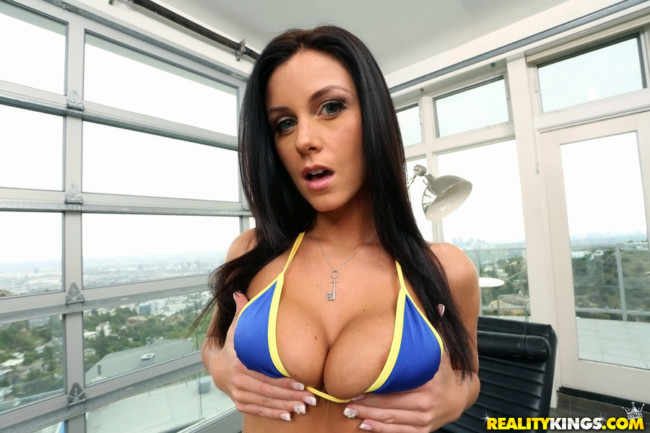 Not all guys have been to a legit whore house before so may not know what to expect. We are going to break these down into two sections, the first will be the better and cheaper option.
These are mostly the Asian brothels in Sydney but you can find some international and sometimes local flavor in them. The second section will be about the brothels for Australian girls, or sometimes European.
The brothels with white girls are going to be more expensive and you shouldn't expect to get as good of service in them. Not only will the price for sex be higher, but they will also often try to up sell you and make you pay more for standard things that should be included in the normal rate.
Many guys travel to Southeast Asia because of the great girlfriend experience that you get from the hookers there. Even though you can't take full advantage of that GFE in a quick sex setting at a whore house you still can notice a difference.
The local Australian girls are going to be more cold, the Asian or international girls are going to be a lot more user friendly. To an inexperienced monger this may not sound like a big deal, but often times the girls attitude will be a bigger determining factor than her appearance.
When you walk up to many of the brothels in Sydney you will ring a bell by the door and be let inside. You will be told about the prices, length of time, and services offered before being shown a lineup of the sexy prostitutes you can choose from.
Each girl will likely come into the room one by one and then you can let the manager which you prefer. From there you will likely shower and have your fun.
Prices At Sydney Brothels
Prices at Sydney brothels can vary, but many of them fall into the same ballpark. At the cheaper Asian brothels you can expect to pay around $150 Aussie dollars for around 30 to 45 minutes.
If you want to go for a full hour, two hours, or even longer then of course the prices will rise. If you want to take two girls for a threesome then you will have to pay extra, often times that price will be negotiable.
If you are at one of the Asian brothels that is pretending to be a massage parlor then you might get sex for a little cheaper. Here you might pay around $60-$80 for your massage, and then a tip of around $50 for sex, and a handjob can be had for as little as a $20 tip.
A good rule of thumb is if the price you are paying is under $100 a tip is probably going to be requested for extra services. If you are paying over $100 it is probably all inclusive, but it is always best to check with the manager upon entry so there is no confusion after the fact.
At the more expensive brothels with the Australian or white girls expect to pay $200+ for half an hour or 45 minutes, and sometimes a lot more then that. An hour will be $300+, and as we mentioned before they might ask for an additional $50 for what most would consider standard services.
Another good rule of thumb is that any time you are dealing with a prostitute who is telling you that you need to pay more for anything then you probably won't be getting good service. An exception to this would be something totally outside of the norm, ie anal sex.
The Best Asian Brothels
While these aren't all fully Asian the majority of them are, but some of these will also have some white girls. These are not listed in order from best to worst, however the top 5 here are definitely known to be some of the best at the time of writing.
However things can change quickly at a whore house. If a couple of the hottest girls quit working there or they come under new management things can go downhill in a hurry.
Also even though law enforcement doesn't seem to care about them you never know when one might close down shop or change locations. It might be best to do a quick Google search before you visit them, most have their own websites.
Some of the best Asian brothels in Sydney are:
Marlenes at 24 Bourke Road, Alexandria NSW
Mistys at 70 Enmore Rd, Newtown NSW 2042
Ginza Club at 310 Cleveland St
Geisha at 244 Oxford Street in Paddington
Thai City at 43 Albion St, Surry Hills NSW 2010
Pennys at 77 Enmore Rd, Newtown NSW 2042
429 A Pitt Street
Doll House at 191 Condamine St, Balgowlah NSW 2093
The Kastle at 131 Abercrombie Street Chippendale, NSW 2008
Club 121 at 121 Pyrmont St, Pyrmont NSW 2009
Mens Paradise at 231 George St, Liverpool NSW 2170
Blacktown 40 at 40 Forge St, Blacktown NSW 2148
Red Royal at 485 Princes Hwy, Rockdale NSW 2216
Marlene's might just have the best reputation of them all currently. They charge $160 for 45 minutes and have a nice selection of international girls including Latinas, mostly from Colombia. Note that it closes early at 7:30pm each night.
Many of these have names which make it obvious that they are Asian brothels, like Ginza, Geisha, and Thai City which all are known to be very good right now. At Geisha you can even get a soapy massage for $250 for an hour. They have cheaper rates for standard service.
The Kastle is known for bondage and BDSM services. If you want to visit a brothel for all sorts of kinky sex then that would be the place to go.
There are many more Asian massage parlors and no name brothels in Surry Hills, on Oxford Street, and all over the city.
Brothels With Australian Girls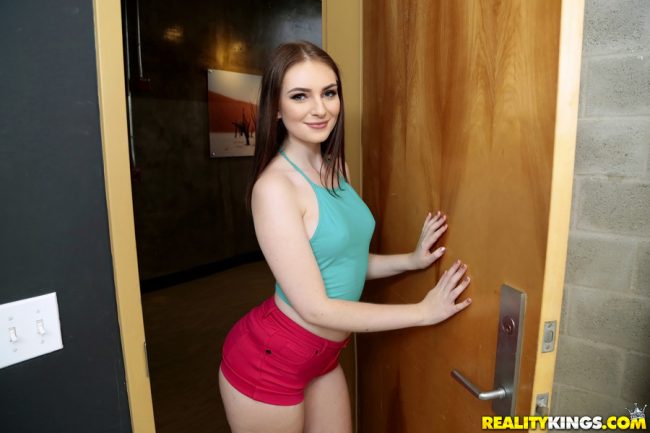 Now we will get to some brothels with Australian, white, and some Latina girls. These are the more expensive ones and where many guys don't feel like they got very good service.
If you are bored of banging Asian girls and want to have sex with something different then they are an OK option, but you are definitely paying a premium. Some of the best brothels with white girls in Sydney are:
Tiffany's at 99 Albion St, Surry Hills NSW 2010
Stilleto's at 82 Parramatta Road
Penthouse at 250 Pitt St, Sydney NSW 2000
Liasons near Edgecliff Station at 535 Glenmore Rd, Edgecliff NSW 2027
Golden Apple at 169 Victoria St, Potts Point NSW 2011
At over $200 for quick sex with a girl who probably has a bad attitude you aren't getting great value here. You may want to hop on Adult Friend Finder where you can find over 1,400 active female users in this city.
That is over 1,400 horny girls on Adult Friend Finder who are active users as of early 2018. They all find the site when surfing for porn or other sex topics and want to hook up soon.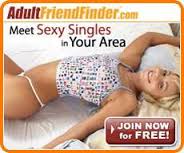 Action In New Castle & Wollongong
There are a few other cities nearby which also have limited action. For brothels in New Castle you could visit:
Moonlight Delights at 758 Hunter St, Newcastle West NSW 2302
A1 Best at 2 Lang Rd, Broadmeadow NSW 2292
Oriental Star
And there is a good brothel in Wollongong called Fatima Mansions at 6/23 Terry Ave, Warilla NSW 2528.
Enjoy Your Time
Visiting a Sydney brothel can be very hit or miss which is always true when it comes to mongering. You might end up visiting one of the best whore houses in town and picking a girl who usually gives great service on a day where she just isn't into it.
Another guy could do no research, stumble into the first Asian massage parlor he walks past and end up having the best lay of his life. You just never know, there will be some good times and some that don't live up to the hype.
If the prices here are too high then check out our budget mongering travel guide. It breaks down some of the best places for single guys to take a vacation around the globe on the cheap.
Hopefully this ultimate guide to the brothels in Sydney were helpful to you.