Sexy Chicas In Cali At Casa Clinica Del Doctor Amor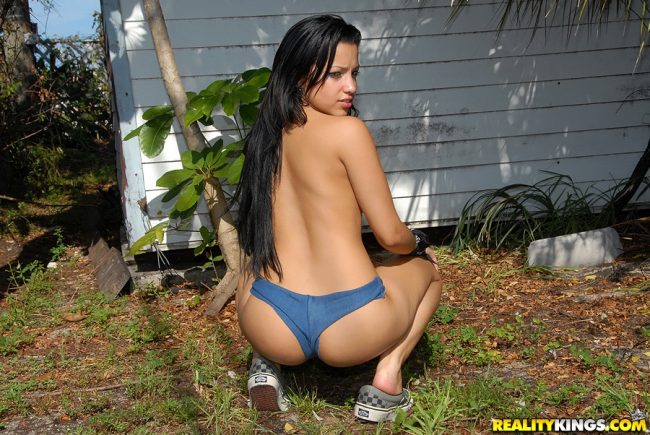 If you are looking for sexy chicas in Cali then casa Clinica del Doctor Amor would be a good place to visit. This brothel is located near the infamous Avenida Sexta which is where most of the best nightlife in Cali can be found.
That makes things very convenient as you can try to pick up girls at a bar and if you don't find anything you like head over here. If you aren't aware the word casa means brothel so there are lots of prostitutes working here.
During this review of Clinica Del Doctor Amor we will cover things like how to find it, what its like inside, the prices, and of course the sexy chicas. Of course people can have a wide variety of experiences at a brothel, but this is a pretty well thought of place.
Location Of This Cali Casa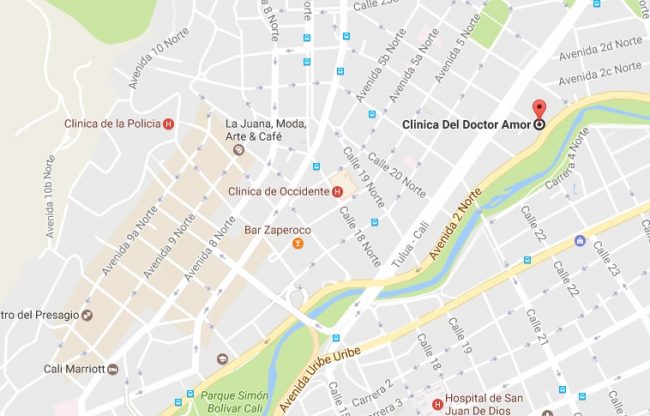 We have included a map to make things easier and you can also find it on Google Maps. Clinica Del Doctor Amor is located at Ave 2N 23N-23. This is just a mile or so east of Avenida Sexta, in the day walking there should be safe, at night a taxi might be a better idea.
This city might be the best place to party in Colombia because of how much is available in one small area. When you arrive it is a big a white house, it doesn't really look like a casa but it is. Go inside and you can take a seat and order a drink if you like.
This link gives a full guide to all of the best strip clubs and brothels in Cali.
Sexy Chicas At Clinica Del Doctor Amor
There is a lobby where customers first enter filled with sofas and chairs. After taking a seat all of the available sexy girls working at the time will come out and introduce themselves.
They come one by one and shake each customers hand and mention their name. This can often be overwhelming so do your best to remember the names of the hottest chicas you see.
How attractive the lineup will be can vary, but this is a popular brothel in Cali for a reason. They generally have plenty of prostitutes working so you should be able to find one you like.
If not there is no obligation to have sex with one and you can leave at any time.
The Price For Sex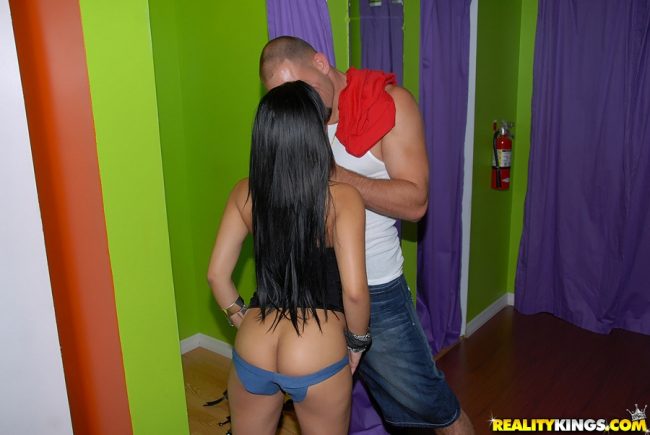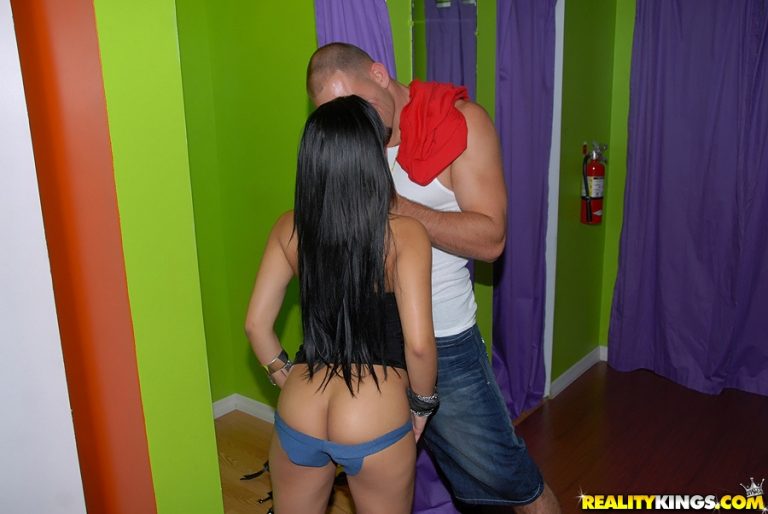 If you like a girl you ask a manager for them to bring her back out and then you chat with her. You negotiate the price of sex and it can vary from girl to girl and customer to customer.
There is no menu but most girls will have a certain price in their head that they hope to receive. How high this will be will come down to a variety of things, most notably how long you want to spend with her and how many times you want to have sex.
A quickie with one bang only might cost around 100k, an hour with multiple rounds probably around 150k. Again though this is negotiable, just be sure to confirm the length of time, number of rounds, and price before you head up to the rooms.
If you wanted anal sex at this Cali casa, or any kinky sex be sure to talk that out before you go upstairs also. Not all chicas working will be up for that, but some will if you pay extra.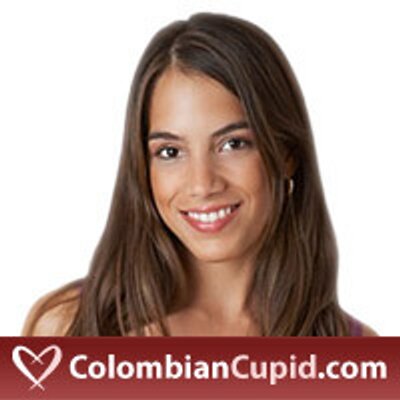 Other Options For Chicas In Cali
The best things about this casa are that it generally has a good lineup of sexy chicas and that it is close to Avenida Sexta. That means you can meet a hot girl on Colombian Cupid and take her out for a night of dinner and dancing there.
If things go well and she ends up back at your room for free sex later that night great. If instead she shakes her ass on your dick all night but doesn't want to put out until date 2 or 3 then you can visit this nearby casa to get rid of your blue balls.
Having a nice backup plan like this will allow you to take things slow with the girls that need time and get that big payday later on. If you wanted to read more about how to get the most out of the Colombia nightlife check out this eBook guide.
It covers all of the major cities that a single guy might want to visit and gives a game plan for each. Don't spend your first few days in a city trying to get your feet under you only to figure things out by the time you leave.
You can have a lot more success if you hit the ground with some local knowledge in your head. If you do visit this city have fun checking out the sexy chicas in Cali at casa Clinica Del Doctor Amor.