Cam Girls & Porn Stars That Give The Best Blowjobs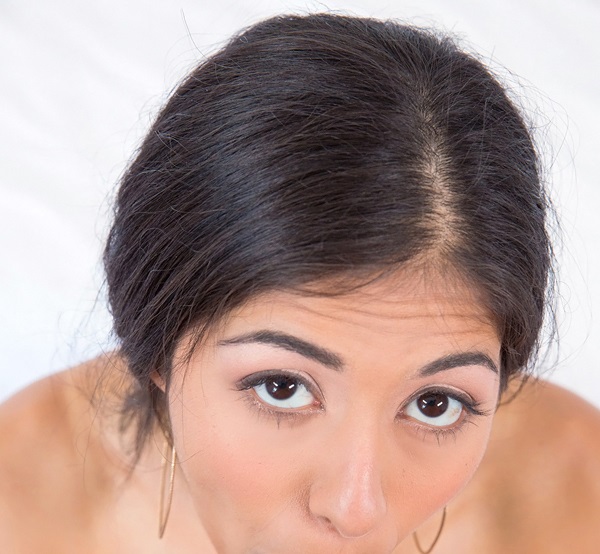 Everybody has different tastes when it comes to watching porn, but a good blowjob is hard to argue with. Some of the cam girls porn stars that give the best blowjobs are on this list for a variety of reasons.
A few are just cute as a button and do a great job of staring straight at the camera. They have cute faces, sexy eyes, and it looks great watching them go to work.
Other girls have big thick lips and use a whole lot of tongue. They are masters at putting on a show for the camera and you can just tell they have the skills to suck dick the right way.
Some girls are just so nasty with it and give such sloppy blowjobs that they deserve to be in here as well. And of course the best ones know how to combine all of the above.
This is definitely a post that is more about the girls, the pictures, and the blowjob skills than it is about us rambling about em, so lets get on with it.
Melrose Foxxx Might Give The Best Blowjobs In Porn
When we were writing this list we went to a few other sites just to make sure we weren't overlooking girls. We googled 'porn stars that give the best blowjobs' and none of them had Melrose Foxxx listed.
They just seemed to be lists of hot porn stars that didn't take skills into account at all. Actually we think Melrose might be the most underrated girl in all of porn.
Great tits for her size, a booty that bounces like few in the business, and no one looks better when sucking and licking a dick than Melrose. Other sites may underrate her, but she gets the top spot on our list.
As you can see she even does threesome scenes where you can see hot two girl blowjobs. Two sexy black girls sucking one dick is a site to see.
Ruby Reyes & Those Sexy Eyes
We also put Ruby in our petite Latina teen's with great asses post, and at first when she got into the business we thought she was just a pretty face with not many skills. Then we watched the Reality Kings scene that these pictures are from and our opinion changed.
She has really stepped up her all around skills over the years, and the biggest improvement came in her blowjob technique. Just look at the way she is staring at him, can you imagine looking down to that?
Blond Porn Star Christen Courtney Gives Great Head
Here is a girl we just learned about, she is pretty new in the game. But just because she is new to porn that doesn't mean she doesn't know what she is doing.
She fits in the sloppy and does a great job of making eye contact with the camera group which is a great place to be when talking about best blowjobs in porn.
Big Thick Lips Make Havana Ginger's Blowjobs Great
Havana Ginger is certainly not a newbie, we aren't even sure she is still making scenes. Good thing she made a lot of them while she was in the business.
Those big thick lips sucking a dick are certainly a sight to see. She is a sexy Latina but she is very dark skinned and some may confuse her with being black. Either way she is hot and gives great head.
Serena Torres Looks Great Giving Blowjobs
She is a lot like Ruby, her face is so beautiful and her eyes will mesmerize you. She knows what her best asset is and stares into the camera for you to enjoy throughout the blowjob.
She is a really hot Latina and if you want to read more about Latin America click here. You can see all of these hot porn stars and many more on Reality Kings.
Girls That Give The Best Blowjobs On Live Cam Shows
There are a handful of girls on Chaturbate that put in a lot of working giving live blowjob shows. They are on almost every day and spend hours with a dick in their mouth.
They all have pretty cute faces and they have no problem taking a big dick in their mouth for our viewing pleasure.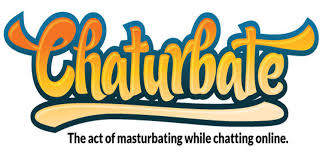 They deserve to be mentioned here, and while we don't have a ton of pics of them and don't really have all that much to say about them either we still want to give them a shout out.
So here is to you Nicepussyfuckk18 (blond with glasses), vikinkygirl, Depends127 (blond nip slip) and Sweet_couple_xxx (orange shorts.) You girls do a great service to all of us by giving the best blowjobs on live cam shows day after day. Hope the tips pour in for you.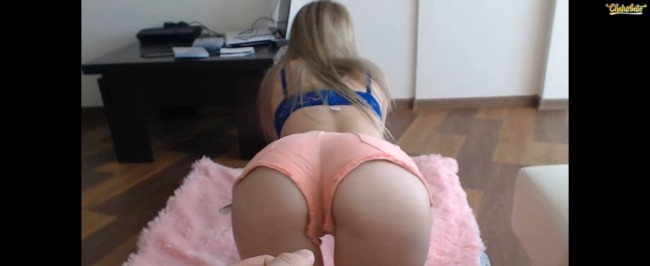 We always wonder how the guys they suck for hours can keep it up for so long, and more importantly how they never cum.  Some of them are getting head for hours on end.
A recent one we have been liking more is Ceceseptember pictured below.  She is awesome at giving deepthroat blowjobs and her tongue is always very active.  MaickLover has many different girls on but the main one gives great head also.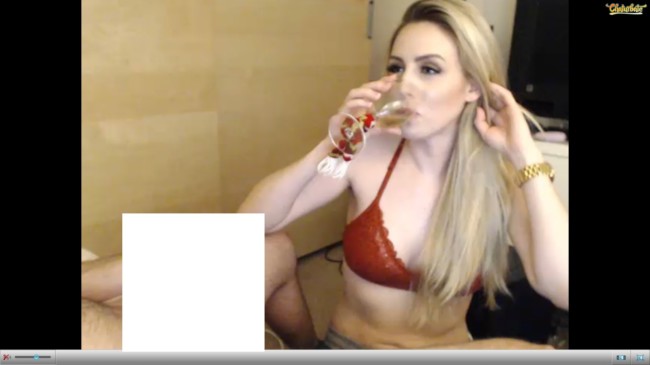 Check back on this page often because we will update any time we see new great blowjobs being given anywhere. You can also find more porn talk right here in our porn section.
Hope this page of the camgirls and porn stars that give the best blowjobs was helpful to you!  Want to read about the easiest places in the world to get laid and get blowjobs? Check out this eBook.