Pro Tips For Picking Up Cambodian Hookers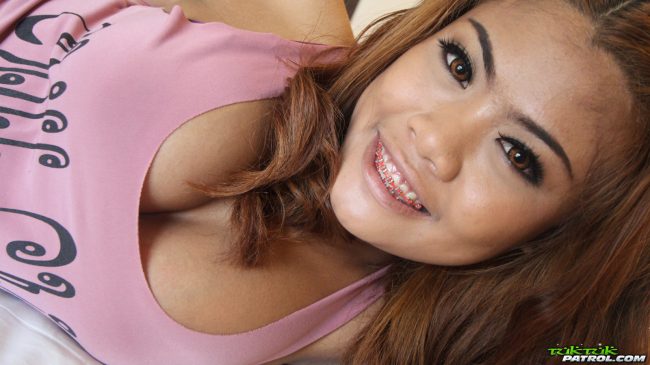 If you want to try and pick up Cambodian hookers then we have some solid advice for you. There are many ways to find prostitutes in this country and they are pretty out in the open.
Unlike some Southeast Asian's the local Khmer girls are not that easy to get casual sex out of. This is a very polarizing country where almost all of the women fall into one of two categories.
They are either extremely conservative and want nothing to do with casual sex or they are prostitutes. That means if a single guy wants to get laid here he is going to have to pick up a Cambodian hooker, get a serious girlfriend, or be an ass and lead a good girl on.
Hopefully there aren't too many guys that fall into that last category. Since the Khmer girls are so conservative by nature that means that you can pretty much assume any girl out at a bar or nightclub after dark is working.
There is not all that much nightlife in this country and the vast majority of it is populated by tourists, expats, and the hookers who want their cash. Occasionally there will be groups of non pro girls out at midnight, but they are definitely the minority.
If you are down with whore mongering this makes things really easy. You don't really need to be curious about if that girl across the bar is a prostitute or not, the odds are very high that she is.
On the other hand if you like to play the field and don't really want a serious relationship or to pay for sex you are probably in the wrong place. As we covered before this is a much better country to find a loving Asian bride then to be a playboy.
But this post really isn't about all of that, it is about picking up Cambodian hookers and having the best time you can with them. We will first start out with tips on how to choose the right girl, then we will briefly cover the places to find them.
In that section there will be many links that can point you to longer write ups if you want to learn more about a specific city or adult entertainment establishment.
Picking The Right Cambodian Hooker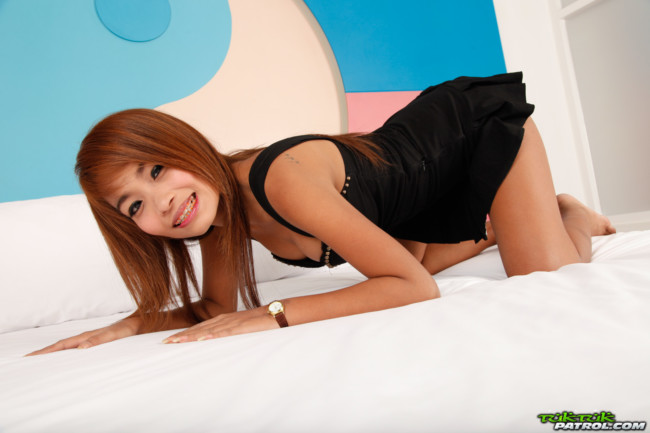 There really is not a big erotic sex massage or brothel scene in this country. The main ways that guys pick up Cambodian hookers are very similar actually.
You will be best off going to a girly bar or a freelance pick up bar. The biggest difference between the two is that at the girly bar the hookers actually work for the bar, at the freelancer joints they don't.
Luckily the barfines in this country are cheap and you only have to pay $10 to get a hooker out of the girly bar. They are pretty similar and trying to choose the right girl will be the same in both.
The main thing you want to do when picking which Cambodian hooker you want to spend the night with is to not rush into your decision. Take your time and try to find the right one.
Lots of guys who are abroad for the first time are going to feel like a kid in a candy store. They are in a bar and can bang every girl in site.
Clearly they will find the hottest one and choose her no matter what. This is not a terrible strategy by any means, but most expats or well traveled guys will take a different approach.
They will be on the look out for the best combination of attractiveness as well as attitude. If you are lucky that hottest girl in the bar will also be a happy, fun loving girl who seems into you.
Often times the hottest ones might have a bit of 'my shit don't stink' attitude making them not the best choice. If all you want is the biggest trophy on your mantle then go for it, if the girl is hot enough then even a bitchy attitude can't ruin it.
But when you are going with Cambodian hookers you can sometimes find a very good girlfriend experience (gfe) that will make things so much better. If you aren't familiar with this common mongering term it basically means that the girl isn't all business.
She treats it like a normal hook up and seems genuinely interested in hanging out with you. If all you are doing is a quick short time (one bang) then a girlfriend experience isn't as important, if you are doing long time (overnight, multiple bangs) it definitely can improve things a lot.
How do you find this elusive girlfriend experience? Think with your big head and not your small one. When you get to the bar grab a drink and survey the scene.
Your eyes will instantly be drawn to the hottest girls in there at the time. Observe them and see who is smiling, dancing, laughing, and enjoying themselves.
Target those ones. The girls who look like they are punching the clock and miserable are less likely to be the right choice. If a girl is happy and in a good mood now it is likely to stay that way unless you do something bad to change it.
So once you find the one you like go up and approach her. Have a smile on your face, be friendly, and treat it like a normal bar pick up not like you are paying a prostitute.
Cambodian hookers don't like to think of themselves as whores. Play into that and treat them well. The better you treat them the better they will treat you.
Sadly this isn't an exact science. You can be patient, choose the girl with the best attitude, be a gentleman, and still end up with a girl who turns into a bitch after the deal has been struck.
Conversely you could choose the hottest girl even if she looks to be in a terrible mood and end up having the best night of your life when she becomes an angel for seemingly no reason. But if you play the percentages and read their body language you will be a lot better off in the long term.
Now for the bad news, Cambodian hookers are often not very good in bed. Most of their sexual experiences have come in a mongering scenario, not because they actually wanted to enjoy the sex.
There is a term called 'starfish' that mongers use to describe girls who just lay there and have no enthusiasm about the sex. This is extremely common here, so even if a girl is happy and in a good mood don't expect some porn star experience.
Some may not even want to get on top or change positions at all. And there blowjob skill level is about as poor as you will find anywhere. There are definitely better places to monger across Asia.
You can do your best to find a girl with a good attitude but guessing her bedroom skill level will be impossible. If you find one that rocks your world then choose her again.
It should be mentioned there are quite a few Vietnamese hookers in Cambodia, though not as many as their used to be. They actually have a really cut throat and businesslike reputation, but the ones in this country seem to be better than the ones you actually find in Vietnam.
Even though before we mentioned that it is hard to find casual hook ups here if you use Asian Dating you can contact a lot of girls in a short amount of time. A lot of expats will choose to do this and find a girlfriend instead of paying the starfish for lousy lays.
So if you want to try to meet girls that aren't after your money and will actually be into the sex use Asian Dating which is the top dating site in the country.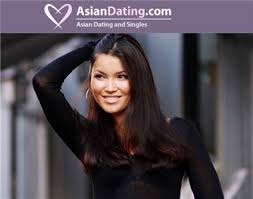 Where To Meet Hookers In Cambodia
Our Phnom Penh sex guide breaks down the best area to monger in the country. The main girly bar district is Street 136 and there are some others nearby as well.
The best freelance prostitute bar is Pontoon, there will be more freelancers at Golden Sorya Mall across the street also. For the hottest Cambodian hookers in the city check out Darlin Darlin at the casino, but they will be quite pricey.
Some may wonder why we haven't mentioned online escorts at all in this post, and that is because that fad hasn't really caught on here yet. You might be able to find some hookers on WeChat but expect many fake profiles.
There are plenty of places to find prostitutes in Sihankouville also. Head to Serendipity Beach late at night and there will be freelancers all over. Or there are various mini red light districts spread across town at different girly bar complexes.
Siem Reap is a bit more difficult. Here you are going to need to rely on the help of a tuk tuk driver which most guys will think is sketchy but it really isn't.
They will get a cut from whatever brothel or KTV they bring you to so they will be motivated to help you out. Your best options might be at Khmer Pub Street which is the local area, not the more touristy Pub Street that most go to.
If all you care about is mongering you will find more Cambodian hookers in Phnom Penh and Sihanoukville than anywhere else. Sieam Reap is more about the temples then the mongering, and there is little or nothing to offer in Kampot either.
If you wanted to read our full Cambodia mongering guide then check out this red light travel guide for single men. It is a pussy road map across the country in the biggest cities you are likely to visit.
Hopefully these tips on picking up Cambodian hookers were helpful to you.