Cheap Blowjobs In Bangkok At Lollipop 1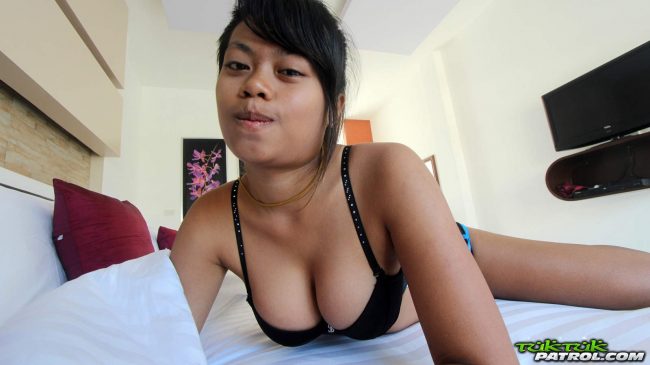 Today we are going to review getting cheap blowjobs in Bangkok at Lollipop 1. We at GuysNightlife have covered the blowjob bars in Bangkok in great detail before, this time we will focus solely on reviewing Lollipop 1.
It has been around for a very long time and had many visitors over the years. One thing that is a bit different about it then the other blowjob bars is that you will often see a customer or two hanging out at the bar or playing pool here.
Generally at the other spots guys just go in, get sucked off, and go on with there day. That does happen here also, but there is more lounging going on here than the others.
In this review we will talk about the logistics like how to get there and the lay out inside. We will do a brief write up on the girls, and talk about the cheap prices for your oral sex services.
Hopefully by the time you finish reading it you will know whether you want to check it out or not.
Lollipop 1 Sukhumvit Soi 10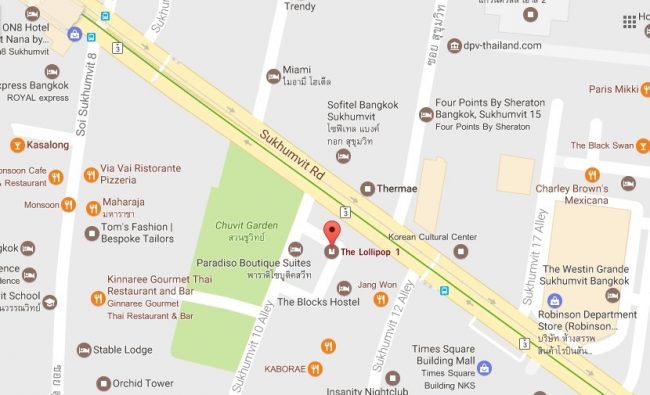 Many guys reading this are probably aware that most of the places to find girls for sex in Bangkok are in the lower Sukhumvit area of town. Well Lollipop on Soi 10 is right in the heart of it all.
It is located almost directly in between the two main red light districts, Nana Plaza and Soi Cowboy. We have included a map, but you really don't need to use it to find this blowjob bar.
All you need to do is head into Soi 10, take your first left, and walk straight. You will head right to it after 30 seconds or a minute, and this link has more maps and advice on how to get around the Bangkok Red Light District.
There is a bar outside and a pool table and the girls will stare at you or call out to you as you walk by. If you want to have a drink or play pool you can do that.
Or if you just want to head straight upstairs to get serviced after leaving a Go Go like PlaySkool you can do that also. It doesn't get as many customers as some of the other bj bars in town, there are some private areas where you can get a blowjob but often times they will just ask you to take a seat on any of the couches in the big open room.
If another customer happened to come in it could be a bit awkward, but again this place doesn't seem to get many customers.
The Thai Girls At Lollipop 1
One of the reasons they don't get many customers could be because of the selection of girls working here. It would probably be more correct to call them women than girls.
They are mostly in their 30's and definitely not stand outs. They also don't have a big lineup at all, often times only 3 or 4 girls working.
Unfortunately the one very cute girl who works there is just a cashier and is not open for business. Even though the Lollipop 1 girls who give the oral sex aren't the best looking they are still going to be very well trained at their job so it should feel good every time.
Cheap Blowjobs In Bangkok
If you want a blowjob at Lollipop 1 the price is 700 baht. If you are looking for cheap sex in Bangkok then this is a good spot to check out.
It is also not far from Som's Haven up on Soi 14. You can walk from one to the other in under 10 minutes and check out all of the girls, then choose the one you like the most.
Tips are not requested or required. Don't forget to try to meet sexy Thai girls on Thai Cupid or Thai Friendly for dates, that way you might be able to get your dick sucked for free.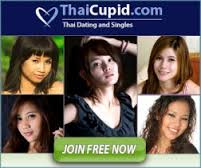 Have Fun At Lollipop 1
While it probably isn't the best bar of its type lineups can change quick and it is at least worth walking by when you are in town. You never know when they might hire a new cute girl to improve the lineup.
If you wanted to read more reviews about how to take the perfect first trip to enjoy the great Bangkok nightlife check out this mongering travel guide. Getting cheap blowjobs in Bangkok at Lollipop 1 is just a drop in the bucket in this city.