Where To Get Cheap Sex In Angeles City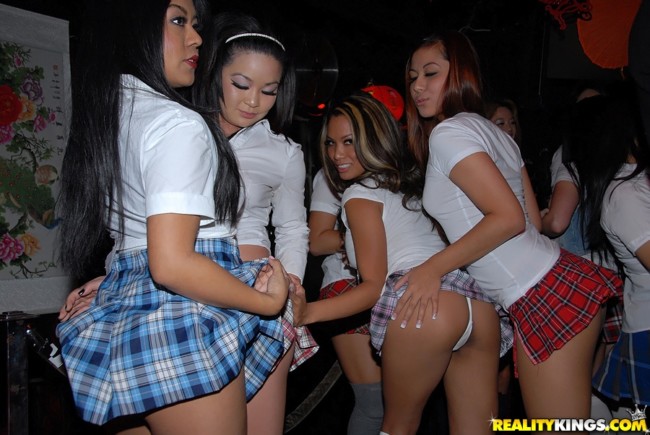 One of the best parts about the Philippines or most places in Southeast Asia is how cheap everything is. For that reason many guys wonder where to get cheap sex in Angeles City, so there will be some pointers here.
For the longest time the best answer was probably to head to Santos Street and Raymond Street, but these bars are clearly being fazed out. You can take a walk down to see if they are open and available, but its fair to say they have seen better days in the past.
Don't worry though, there are still plenty of options when it comes to finding cheap sex in Angeles City. Any time you are dealing with freelancers you should be able to find cheap options because you don't have to pay any fee to the bar.
In Perimeter you can find some barfine prices that aren't too high though, so you can find cheap sex from bars as well. Lets start with some cheap bars on Perimeter before we get back to the freelancers.
Cheap Barfines At Perimeter Angeles City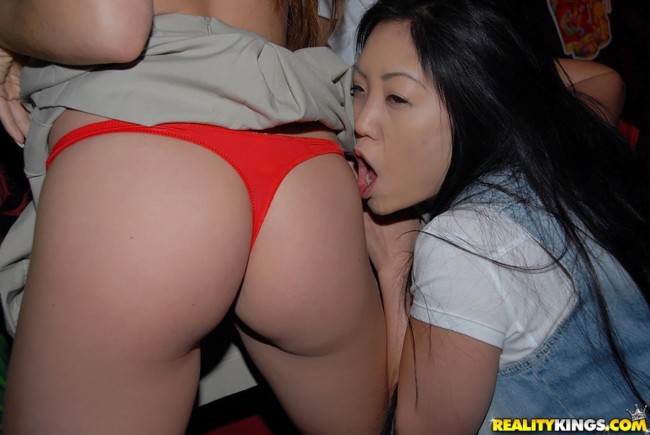 If you aren't aware how a girly bar work you head in, buy a drink, and watch some girls in bikinis on stage. Don't expect to see any nudity or have sex in Angeles City girly bars, these are not strip clubs or brothels.
If you like a girl you can call her down to sit with you and buy her a ladies drink. This is a drink at an inflated price where you are paying for the girls time. Since this is a post about 'cheapest' we would advise against ladies drinks.
You don't have to buy any to barfine a girl, though sometimes you might get a little better performance if you treat it more like you are 'picking her up' instead of purchasing a prostitute.
If you are trying to get things as cheap as possible skip the ladies drinks and inquire if she is available for barfine. You can ask her or the mamasan to get your answer.
The bars on Walking Street are all going to be a lot more expensive than the girly bars on Perimeter. You can take a trike to Perimeter for 100ish pesos from Walking Street, or get in a jeep at the jeepney depot that is across from Mini Stop for 7 or 8 pesos.
There are quite a few bars down here, we will list the cheapest ones where the barfines are in the 1200-1500 range. So the best girly bars to find cheap sex in Angeles City are:
Thi Hi
Mischief
Honey Ko's
Nasty Duck
There are also a couple of bars called Nifty's/Rio that are about halfway to Perimeter where you can get cheap sex as well, and can even get laid on site in short time rooms above these bars.
Cheap Freelancers In Angeles City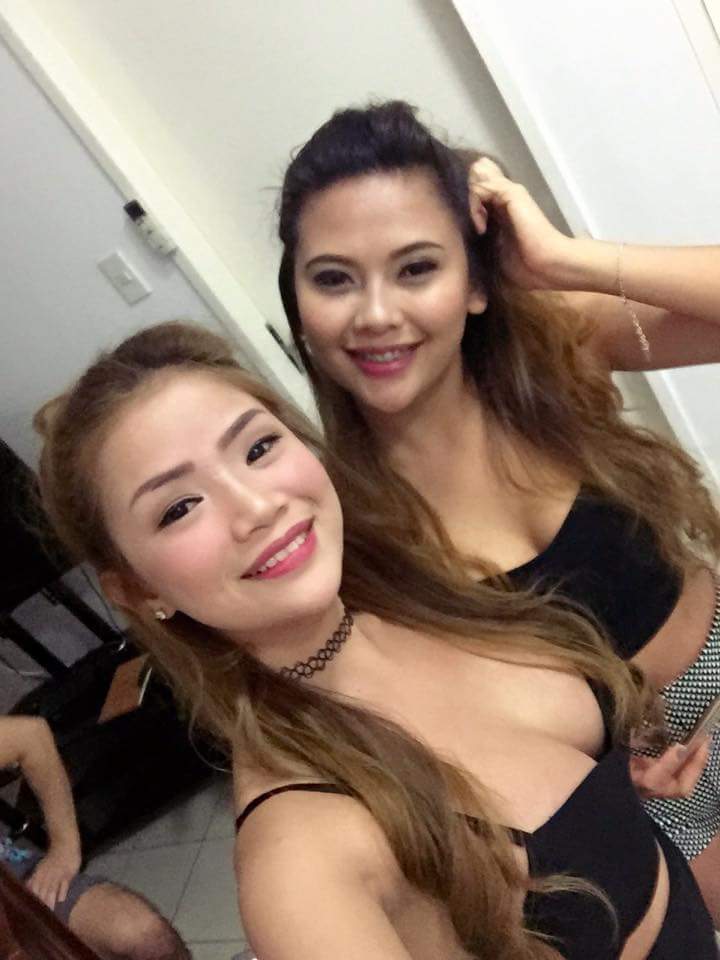 We have already written about High Society which is the best place to find the hottest prostitutes in Angeles City on Walking Street, but it won't be the cheapest. You might find some girls in there that will go for 1000 pesos, and some for even less, but don't expect it.
Girls at hooker discos are generally going to charge more than girls on the street cost. They buy nice clothes and take the time to get dolled up, so will expect to get paid more.
If you want to try and find cheap sex from prostitutes in High Society look for the girls standing around the perimeter of the walkway that make eye contact when you pass. They are the hungriest for a customer and will be the easiest to negotiate with. Remember there are no mamasans or barfines to deal with, these girls are all freelancers.
But on the street is where you can find the cheapest freelancers in Angeles City. Some guys will try and tell you that freelancers are all dirty or dangerous but that isn't the case.
Maybe take some extra precautions like not leaving a wallet or phone lying around with them. Most importantly check their ID and make sure they are 18+.
They will roam around Walking Street throughout the night so it can be hard to pinpoint exactly where to look. Often there will be some near Phillies bar, but beware that many ladyboys hang out there as well.
Just pound the pavement and you will have many options. Here is a good eBook guide that can help you save a lot of money when you visit this city.
Santos Street & Raymond Street Short Time Bars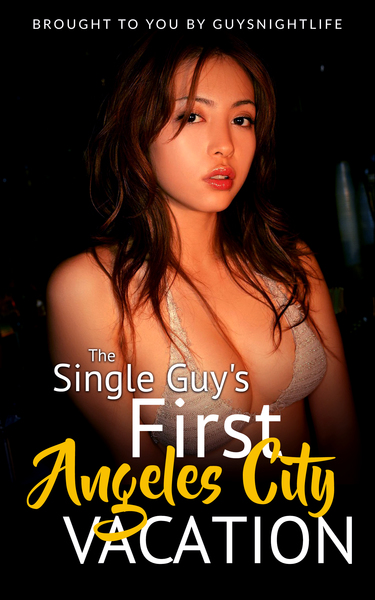 5 or 10 years ago these were some of the most popular bars in town, now not so much. There were some raids on Raymond Street awhile back that scared many customers away, now they have a hard time getting attractive girls to work there.
Over on Santos some of the bars were bought out. There are still one or two remaining, but they just aren't what they used to be.
They used to be known as 'blow row' because many guys would go there to get a quick blowjob in short time rooms upstairs where you could also have sex. On site sex doesn't go down anymore, but you can still take the girls out.
Prices are in the 700 to 800 range for short time, maybe tip the girl 100 pesos since the bar takes half her pay. Don't expect any stunners here, but you never know.
The various budget sex options here were one of our biggest considerations when comparing the Angeles City mongering to Pattaya.
Meeting Cheap Hookers Online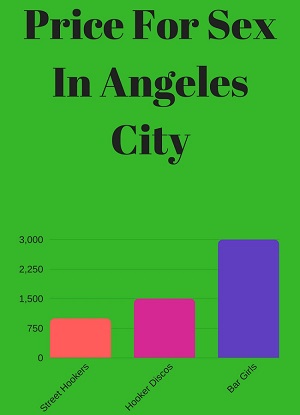 This is not a good place for online dating, but meeting cheap hookers online in Angeles City can be very easy. You can use any dating app like Tinder or Badoo and they will be flooded with prostitutes.
You can also use dating sites Filipino Cupid or PinaLove to try and meet hookers in Angeles City online. It will be pretty easy to tell who the hookers are, if they have sexy pics up or are asking questions like 'whats your hotel?' they are likely in the game.
You will have a better chance of meeting single Filipina girls in Manila and Cebu City that aren't hookers.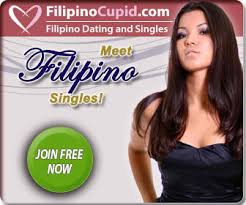 Good Luck Finding Cheap Sex In Angeles City
When trying to find cheap sex in Angeles City you have to keep your expectations in check. You shouldn't expect to bang the hottest girls in the city at low ball prices.
With that said, if you put in effort and have some patience there are some good deals to be had. You can't go to any girly bar on this list and expect to find a sexy girl every time, why would the hottest girls be at the most inexpensive spots?
You can't expect to take one walk down Walking Street and see a cheap freelancer who is really hot. It doesn't work like that.
The more time and effort you put in the more likely you are to get a good deal. Hope this post helped answer where to find cheap sex in Angeles City. For more budget vacation ideas for a single guy check out this eBook.