Cheap Sex In Frankfurt At Bahnhofsviertel Red Light District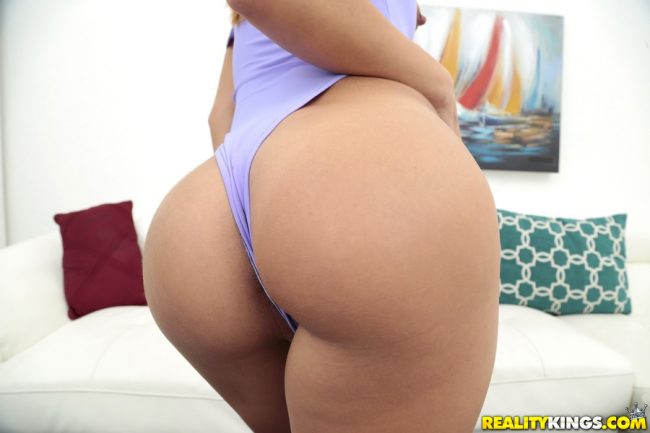 Thanks for checking out our review of having cheap sex in Frankfurt at Bahnhofsviertel Red Light District in Frankfurt. There are so many great ways to have fun in Germany and this is one of the best spots to visit in the country.
It isn't exactly the same as the Amsterdam Red Light District, Bahnhofsviertel doesn't have the window brothels. However there are so many prostitutes selling cheap sex here.
When visiting there are some things you should know, so we will start off with the logistics and safety tips. It should be no surprise that this area brings out some seedy individuals and businesses that are trying to rip you off.
This is the business capitol of the country, so just as you often find prostitutes at the finer hotels in any city there are lots of prostitutes and eros centers at the red light district. It can be a great place to visit, but a word of warning can help make sure nothing goes wrong.
If you wanted to read about all of the ways to find sex in Frankfurt you can check that link, this review only focuses on one area.
Frankfurt's Bahnhofsviertel Red Light District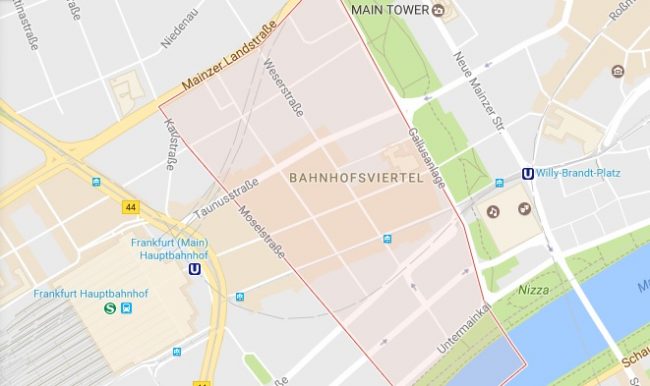 You can find Frankfurt's Bahnhofsviertel Red Light District directly opposite the Hauptbahnhof, at Central Station. It is very easy to get to on the Metro, and any taxi driver in town will know where it is.
We have included a map, but you shouldn't have any problems finding it. Once you are there you should be on the lookout for the multi story buildings that are lit up in various colors.
That is where the 'eros centers' are which are basically 1 woman brothels in apartments. Each girl rents out a room herself and has customers come in as they please.
When you walk through these lit up buildings if a girls door is open it means she is open for business. If the door is closed she is either busy, sleeping, or not working at that time.
There are a handful of different buildings where the Frankfurt eros centers can be found. If a building doesn't have the colored lights on then you are in the wrong spot.
You are probably best off avoiding any other business in this area, particularly one with touts out front. This is a notorious rip off zone where you are very likely to get overcharged just like most red light districts around the world.
The most common scam involves you buying a drink for a girl, then finding out that a ladies drink costs way more money than you ever expected. Sometimes it is 50 euros, there have been reports in the thousands.
Skip the strip clubs and the supposed live sex shows. Instead head here for the eros center brothels.
Price For Cheap Sex At Bahnhofsviertel
Since each prostitute rents out the eros center apartment brothel herself she is free to charge whatever she pleases. That means each door you see open could have a different price.
Often times the lower floors sell cheaper sex, but that is not always the case. Really the only way you know how much any prostitute will charge is to ask her.
Some will charge 50 but that is kind of rare. It is very easy to find cheap sex in Frankfurt at Bahnhofsviertel Red Light District for 25 or 30 euros.
Of course you shouldn't expect a long session for that price, a 15 minute quickie is all you will get. If you wanted to spend a longer time and have more sex with her then you will need to negotiate it.
Some girls are very open to a negotiation and anything can be on the menu. That means anal sex, kinky sex, or whatever you can think of if you are willing to pay for it.
Other prostitutes don't want to do anything but lay there and get plowed and take the money you give them. Lets just say a 15 minute brothel isn't the best place to go looking for a girlfriend experience.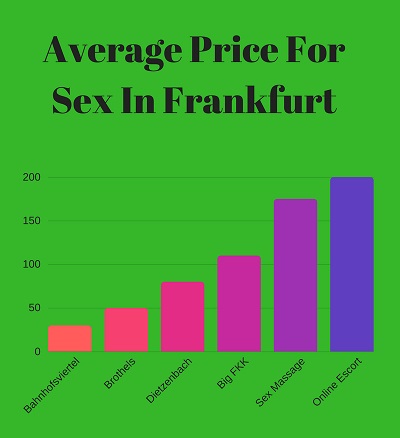 The Red Light District Girls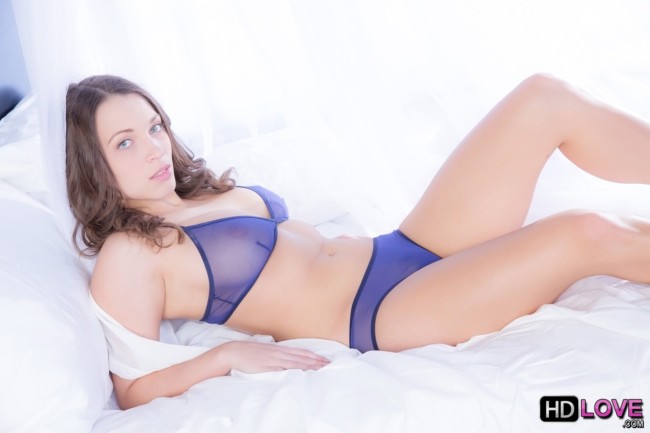 The majority of the girls working at Bahnhofsviertel Red Light District are from Eastern Europe. There are some Western Europeans as well, but Eastern Europe is definitely the most represented.
You can sometimes find Latinas or Asian girls, but don't expect to see many. If you were looking for Asian prostitutes in Frankfurt there is a brothel called Miss Japan you should check out.
Be sure to negotiate whatever you expect to happen before you start your sex with the girls here. Make sure they will get fully naked and even do position changes.
Like mentioned before some really just want to lay there and do nothing. So have a talk about what you expect to go down before you start so there is no argument during your session that will ruin it.
Should You Visit Bahnhofsviertel Red Light District?
There is no reason not to visit it, but you need to do it the right way to get the most from it. Don't bother with any strip clubs or listen to any touts on the street.
Head straight to the eros center brothels and find a girl you like. Have a quick chat with her, let her know what you want to do, and ask her price.
If she gives you a fair deal then go for it, if not there are plenty of open doors around. You can have some amazing experiences here, or you might get a dud, when paying such cheap prices you need to realize it can't be a perfect place.
If you wanted to try to meet girls that aren't hookers in this city then give Adult Friend Finder a shot. There are over 500 active female users on the site in this city currently. They are all likely to be horny sluts since you usually only find ads for the site on porn sites.
Check out this travel guide to read about all of the great red light entertainment in Germany for a single guy. Hopefully this review of having cheap sex at Frankfurt's Bahnhofsviertel Red Light District gave you a clearer picture of the place.