Where To Find Cheap Sex In Santiago, Chile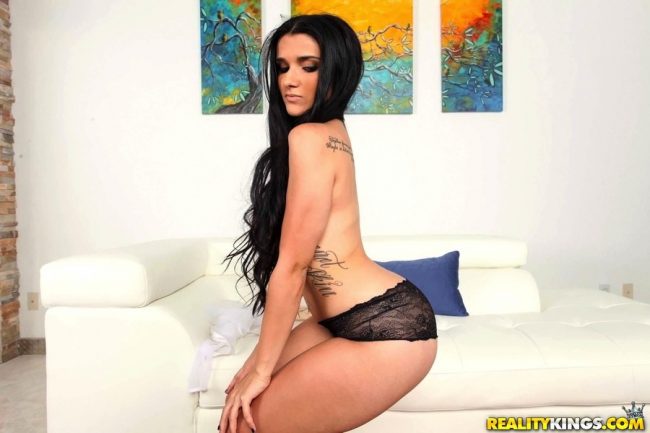 Thanks for checking out this post on where to find cheap sex in Santiago, Chile. That master post we just linked to covered all the options for mongering in this town, this one only focuses on a few budget friendly options.
However things are never going to be that cheap here compared to some other places around the globe. There are not a ton of mongering options in this city and many of them are quite pricey, there are better places to find prostitutes in Latin America for sure.
We are going to include anywhere that you can get laid for around $50 or less in this post. That is a reasonable price to be considered cheap sex in Santiago, and it is hard to get any quality for much lower then that.
If that price is too high for you then we would suggest trying to meet Santiago girls that aren't hookers. That link breaks down the easiest way to do that.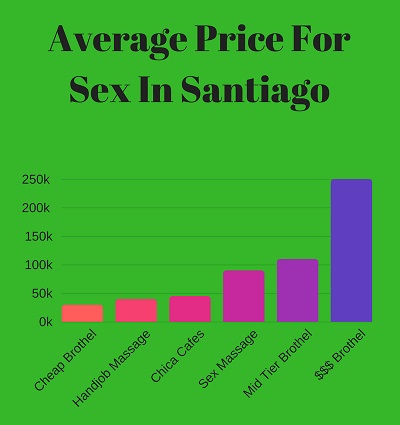 Street Prostitutes In Santiago
Any time you are dealing directly with the girl and there is no brothel, bar, or massage spa involved prices should be cheaper. You only have to pay her and don't have to give the venue a cut as well.
There aren't a whole lot of street prostitutes in Santiago but you can still find some around. Go to streets like like:
Santo Domingo and Veintiuno de Mayo
San Antonio between Monjitas and Santo Domingo
Vicuna Mackenna Avenue around the Italia Plaza
Parque Forestal
Four Points Sheraton on Providencia
You can possibly find prostitutes for cheap sex in those places. You may also be able to meet hookers in Santiago online on various dating apps or sites.
If so then you can ask for a certain price and if they don't agree move on to the next.
Cheap Brothels In Santiago
There are many brothels in Santiago but most of them are pretty costly. Some you may end up paying 300k pesos just to have sex one time. At the current exchange rate of 650 pesos to every $1 USD that is a whole lot of money.
But there are some cheaper brothels around. You can find some on Enrique Mac Iver Street at Hurfanos 714 where they charge 30k for a bang.
There will be a door guy out on the street inviting you up as you walk by. There should be a handful of girls to choose from, the only downside is they might charge a bit extra for position changes or a blowjob.
You could also visit the cafe con piernas which translate to 'coffee with legs.' At some of them you just drink a coffee and chat with a girl, at some the girls are in thongs and give lap dances, and at others you can have sex in the back room.
At the brothel cafes in Santiago you will pay 1.5k for your drink, buy the girl 2 drinks which cost around 2k each, and then sex will cost an additional 30k. This is quick sex in a bathroom or office, but hey sex is sex.
So a total of about 35k or roughly $50. Not exactly cheap sex but not bad. If you really like the girl you could potentially barfine her and bring her back to your hotel if you are willing to pay.
Meeting Girls On Dating Sites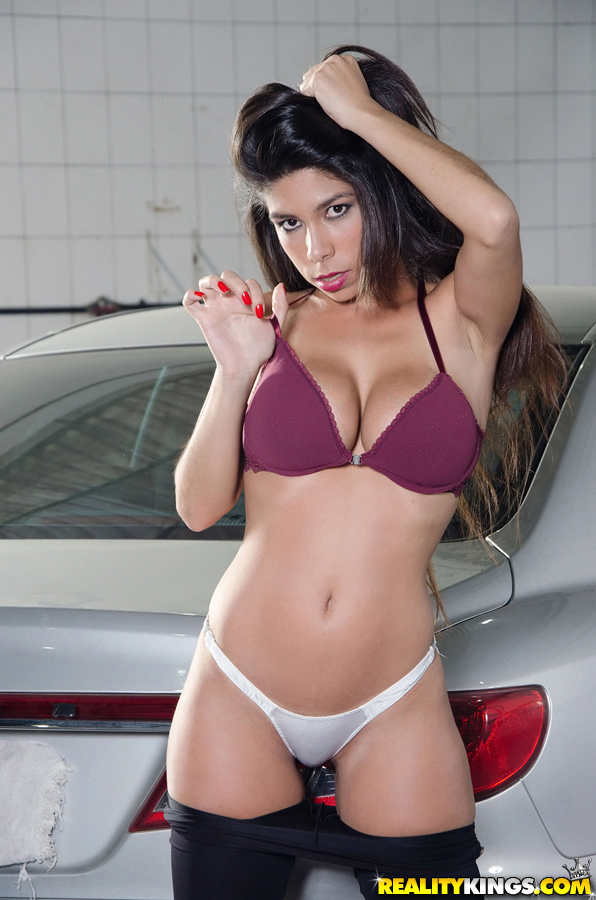 The easiest way to get cheap sex in Santiago is to log on to Latin American Cupid and contact as many girls as possible. The more nets you put out the more fish you are going to catch, and there is no better way to contact girls quickly then online dating.
No sex is cheaper than free sex either, and with so many girls using the site you can find all types of girls. Some may only want a serious relationship, others want dating, and some may just want no strings attached fun.
For the small cost of registering and an hour of your time sending out messages to every cute girl you see you can probably find 10-20 girls that have the same common goal as you. Then just be a gentleman, set up a date near your apartment or hotel, and invite them to join you back at your place after you eat.
There are also more women on Adult Friend Finder in Santiago than any other city on this continent. When girls sign up to AFF they do it because they are ready to get laid right now.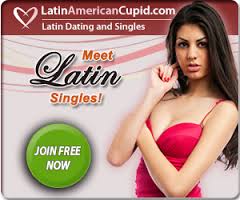 Good Luck Finding Cheap Sex In Santiago
While not a great mongering destination you can find what you are looking for here. Our best advice would be to hit up the brothel at Hurfanos 714 or go to the cafe con piernas.
The most reliable cafe for sex will be Cafe 26 in a strip mall at 839 Merced near San Antonio Road. $50 isn't extremely cheap, but it is cheap enough and there are some attractive ladies there.
If you wanted to read about better places for a single guy to visit with good nightlife in Latin America check out this red light travel guide. Good luck trying to find cheap sex in Santiago, Chile.