Review Of Chicago Gentlemens Club In Tijuana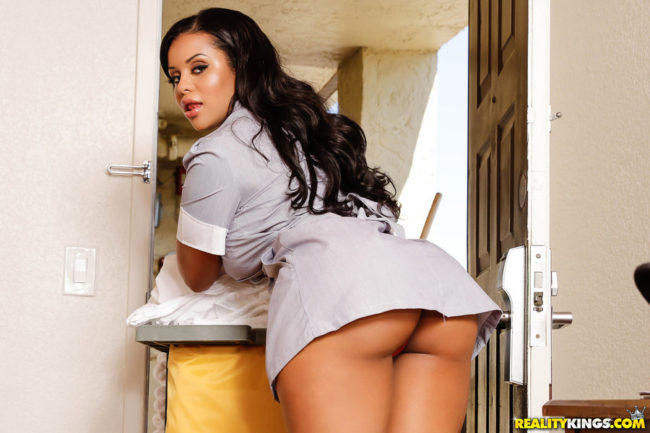 This review of Chicago Gentlemens Club in Tijuana will break down the important thing a guy needs to know before visiting. This club is located right in the heart of the Zona Norte red light district with plenty of other options in the area as well.
We wrote a lengthy Tijuana mongering guide that covered all of the best places to try to find girls for sex in this city. 10 years ago the Chicago Club would have been arguably the best gentlemens club in town, but these days that is no longer the case.
Adelita's and Hong Kong have definitely taken the top two spots and all of the other strip clubs are far behind them. But that doesn't mean that they are the only places worth visiting.
When it comes to mongering you just never know where the right girl will be working when you are in town. On average you are probably going to find hotter girls and better options at the two main gentlemens clubs, but there are always some exceptions.
During this review we will start off by telling you where this club is located and what things are like on the inside. Is it a strip club like you find in the US? Or is it a brothel?
Then we will give some tips for how to pick out the right Tijuana hooker, and give some quick safety tips as well. Many guys from California and all over the western half of the US come here each weekend, often times they are visiting for the first time and aren't exactly sure of what to expect.
This review will try to cover it all for you.
Location Of Chicago Club
We have included a map, but if this is your first time in town you should probably read our Tijuana travel guide for how to get to the Zona Norte red light district for the first time. The Chicago Club is located right in the heart of it on Av Constitucion 414, near the other main gentlemens clubs in town.
If you are only interested in seeing naked Tijuana girls stripping or having sex with them then this is the only area of town you need to be in. The Chicago Club has a big red and blue sign that you won't be able to miss.
It isn't anywhere near the size of Adelita's but is still plenty big. There is one main stage where the naked girls dance, some chairs around it, and red booths all over for you to take a seat.
It opens before lunch and closes late into the night, but like most gentlemens clubs in the world it is going to be a lot more crowded later in the evening. As we mentioned before 10 years ago this place would have been packed each night, these days it is much more laid back which some guys may like.
Strip Club Or Brothel?
We aren't exactly sure how to classify it other than Chicago Gentlemens Club. Why? Because it is a combination of both a strip club and a brothel.
Well, technically you do not have sex in the Chicago Club, you have to use the Jalos Hotel which is located right next door. This would be the short time hotel where you go if you strike up a deal with one of the girls.
You will rent the room for half an hour and it will cost around $15. Usually you need to pay a dollar extra for a towel and maybe another dollar for something else, they always have a hand out asking for more.
Quick pro tip: make sure to bring a lot of small bills with you when you visit Tijuana. This will make it easier to pay for taxis, buy food, and tip the strippers.
A dollar tip can often allow you to grab some tits or ass in one of the gentlemens clubs. $5-$10 can get you a full hands on lap dance from many of the strippers, while some may ask for $20.
Bring a wad of singles and fives just to make it easier on yourself, you don't want to be trying to find change all the time. If you just want to watch the girls dancing naked on stage then buy a drink and enjoy the show.
If you want a hands on lap dance then ask one of the girls. If you want to have sex then walk out the door with her and head to their short time hotel. It is an all in one gentlemens club.
The Price For Sex
This can vary from girl to girl but anywhere from $60-$80 should do the trick with most Tijuana prostitutes. This is for a quick short time session of 30 minutes or less, and be sure to ask for 'sexo completo' or make it clear you want her to get fully naked and be able to do position changes.
These sound like things you shouldn't have to talk out with a hooker but sadly that isn't the case. If you don't ask before hand then she may just want to lift up her skirt and lay on the bed while you pound her in missionary.
The girls here aren't known to give a good girlfriend experience, but that shouldn't be expected. However if you take the time to find the right girl you can have some great times.
Another pro tip, watch and see which girls walk from one customer to the next asking them to bring them to the short time hotel. These are the ones who are generally going to give the worst service.
If a girl walks up and starts right off asking you to pay her for sex she just wants to get as much money as she can as quickly as she can. Spend a little bit of time with the girl, maybe get a lap dance, and talk out what you want to go down in the room.
There are also 'fichas' which are ladies drinks for the girls. They are much more expensive than your drinks, instead of buying her one just tip her a few dollars for sitting with you (and feel her up in the process.)
Many guys come here from California and all over the west coast to get laid, but maybe they should be hopping on Adult Friend Finder. There are almost 700 active female users on that hook up site in San Diego, over a thousand in Los Angeles, and close to 500 in Phoenix.
Plus many more all over the country. You could save yourself a lot of time and money from traveling by hopping on Adult Friend Finder and meeting horny girls near you.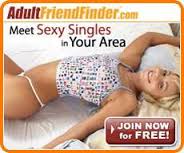 Have Fun At Tijuana Gentlemens Clubs
Whether you choose to party at Chicago Club or any of the others you will surely have fun at the gentlemens clubs. You don't really need to worry too much about your safety right in the heart of the red light district.
This is an area that brings in a lot of tourist dollars so they keep it pretty safe. However if you get drunk and start to stray down some dark alleys or get out of the touristy areas things can change quickly.
But if you do want to come here check out our Tijuana red light guide. It shares some of the best travel, safety, and mongering tips a guy needs to know before he visits.
Hopefully this review of Chicago Gentlemens Club in Tijuana was helpful to you.