Review Of Christin Soapy Massage In Patong, Phuket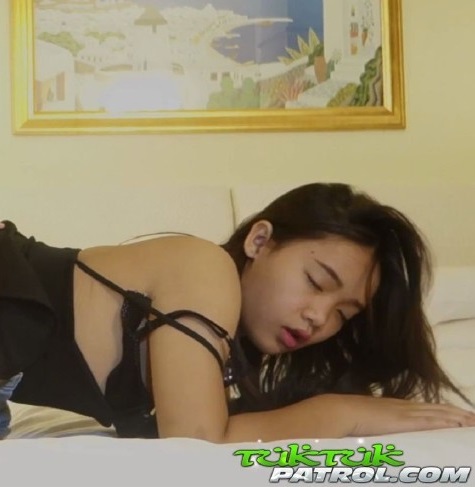 Thanks for checking out our review of Christin Soapy Massage in Patong, Phuket. Many guys travel to this country and want to sample all of the varieties of erotic Thai massage that are available.
Porn has kind of made soapy massages a bucket list item for many guys out there. They watch an awesome scene where a guy gets totally pampered by a suds'ed up sexy body and need to try that out.
During this review of Christin Soapy Massage in Patong we will tell you that in reality it may not go down exactly as you planned. You will still almost certainly enjoy your time here, but one key element that you have seen in the porn videos might be missing.
Even so, this is one of the better ways to find sex in Phuket. That link breaks down the other options, but this is definitely a landmark destination for many guys that visit.
Lets go ahead and get some boring logistical talk out of the way so you know where to find it and then get on to the soapy massage itself. If you are not really looking to pay for sex then you probably will need to use the best Thai dating sites if you want to meet girls that aren't hookers here. Or pick up some tourists.
Location Of Christin Massage In Patong

We have included an interactive map so you can easily find it. If you are going to be taking a taxi or motorbike every driver in town will know exactly where it is.
It is not too far away from the Patong Red Light District and Bangla Road where many single guy tourists will want to stay. The exact address is 206 Rat U Thit 200 and when you see a big pink building you will have found Christin Massage.
Getting A Soapy Massage In Phuket
When you enter there will be a lineup of girls and you are allowed to choose the one you like. After doing so the two of you will head upstairs to your private room.
Once inside the sexy Thai spa girl will draw the bath tub and use lots of soap to get extra bubbles. When it is full she will ask you to undress and get inside.
She will get totally naked and hop in the tub with you. This is when your soapy massage at Christin Massage will begin.
Now she will start to wash you off, all you need to do is sit back and relax. She will wash all over your body but the majority of her attention will be on your cock and balls.
You will get a handjob now, and maybe a bit of a blowjob but not all girls like to give a blowjob in the tub. She may also give you a body to body massage rubbing her tits and ass up and down your body.
Most girls at Christin Massage will have a set routine but they won't all do things the same way. After about 10 minutes of this you will rinse and dry off then head over to the bed.
This is where first time visitors might be wondering about the body to body massage on an air mattress. Sadly that is not going to happen at Christin Massage in Phuket.
Soapy massage generally does not involve an air mattress, that is a nuru massage. They put a thick nuru gel on both of you and do a long body to body slide massage, but this isn't happening.
Once the bath is finished you go straight to the bed to have sex. Once the sex is done you go back to the tub to wash off and that is the end of it.
So while this is called a massage in reality it is more like having a cute Thai girl bathe you before you have sex. No real massage is ever given, and definitely don't expect the nuru body slide.
This post breaks down the non pro nightlife in this city.
The Price At Christin Massage
In the past they had a tiered pricing system where some girls cost a different price than others. They did away with that a year or two ago and now all of the girls cost the same.
Your soapy at Christin Massage will cost 3300 baht. If you want to give a small tip to the girl you are allowed to do that but it is not expected.
This would likely be about the same price you would pay if you barfined a girl from a Phuket Go Go, but will be more expensive then getting a freelance Thai prostitute.
You can find a slightly cheaper soapy massage in Phuket at the Pearl Hotel for 2600 baht. These prices aren't too bad, but with how easy it is to meet slutty girls on Thai Cupid and Thai Friendly that is quite a bit to get laid.
Of course you might not have a tub for them to wash you off first, but maybe you will be able to live without that.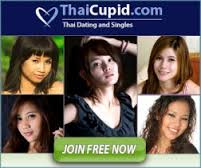 Have Fun At Christin Massage
If you have a soapy massage on your bucket list then you need to scratch that itch when you are here. There is a lot of nightlife in this country and the variety of massages available are one of the best parts about it.
If you wanted to read more about how to get the most out of the great adult entertainment in Thailand check out this travel guide. It breaks down the red light district in this city, Bangkok, Pattaya, Chiang Mai, and other towns and beaches single guys will want to visit.
Hopefully this review of Christin Soapy Massage in Patong, Phuket was helpful to you.